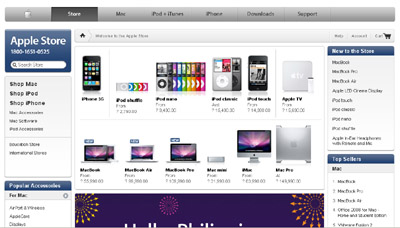 Ah, the convenience of online shopping. No need to wade through traffic, push through crowds, or wait in long lines. Not that shopping for gadgets is as nightmarish an experience as an SM 3-day sale, but being able to buy things right from your home does save a lot of time and energy.
Local Apple fans and users might be happy to know that Apple finally has a Philippine Apple Online Store! What makes the Apple online shopping experience unique is that they have exclusive benefits available only to their online customers, such as Mac customization and free laser engraving on your iPod. Student discounts and free shipping on orders over Php 3,000 are also available.
I'm not sure how different their prices is compared to Apple retailers in Greenhills or wherever you buy gadgets, but here's a quick rundown of the product list and their prices:
iPod
iPod Shuffle – from Php 2,790
iPod Nano – from Php 9,490
iPod Classic – Php 15,490
iPod Touch – from Php 14,990
Apple TV – from Php 15,690
MacBook
MacBook – from Php 55,990
New MacBook Air – from Php 99,990
New MacBook Pro – from Php 109,990
Mac Mini – from Php 31,990
iMac – from Php 63,990
Mac Pro – Php 149,990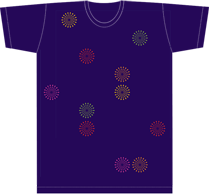 And to commemorate the grand opening of the Philippine Apple Online Store, you get limited edition Apple shirt for free if you purchase a new Mac or iPod through the website. The Apple shirt promo lasts until November 24 only so if I were you, I'd order that new iPod Nano online.
Check out the Philippine Apple Store today!