Disney Mobile Smartphones, mobile accessories and Disney-branded retail spaces
now available in Globe Gen 3 stores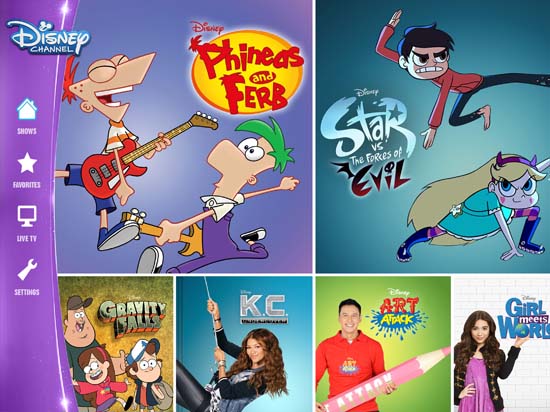 Good news to all Disney fans in the Philippines! You can now watch all your favorite Disney programs, whenever and wherever you want. Disney Southeast Asia together with Globe Telecom launched a new mobile video streaming service via three new entertainment apps – Disney Channel App, Disney XD App, and Disney Junior App .
The Disney Channels Apps are available for download from the iTunes App Store and Google Play Store, and feature both live streaming of the Disney Channels and Video-On-Demand (VOD) service offering more than 100 full episodes for eligible Globe subscribers. All Globe Prepaid and Postpaid subscribers who sign up for their Globe Interactive Account will enjoy an initial 30-day free trial. After the free trial period, users can continue to enjoy full access to premium content with Globe stand-alone offers "Disney129" or "Disney299" subscription plans, or when they sign up for or re-contract on GoSURF 999 and up subscription plans. Users without a valid Globe Interactive Account can still download the apps to access limited VOD content.
The Disney Channel App will tap into the world of kids and families through imagination, laughter and optimism via favorite Disney movies and shows such as The Descendants, Phineas and Ferb, The 7D, Gravity Falls, and Art Attack. Designed for preschoolers, the Disney Junior App will bring to life engaging storytelling featuring characters that kids love deeply from series' such as Sofia the First, The Lion Guard, Miles from Tomorrowland, Captain Jake and the Never Land Pirates, and Mickey Mouse Clubhouse. Meanwhile, the Disney XD App will transport kids into worlds of hilarious, outrageous fun and inspiring adventures with series such as Marvel's Ultimate Spider-Man vs the Sinister Six, Marvel's Avengers Ultron Revolution, Star Wars Rebels, Pickle and Peanut, Gamer's Guide to Pretty Much Everything, and Marvel's Guardians of the Galaxy.
Disney and Globe also announced that Disney Mobile smartphones will be available in all Globe stores from 27 May, and will come with price plans that bundle 6 months' access to the Disney Channels Apps.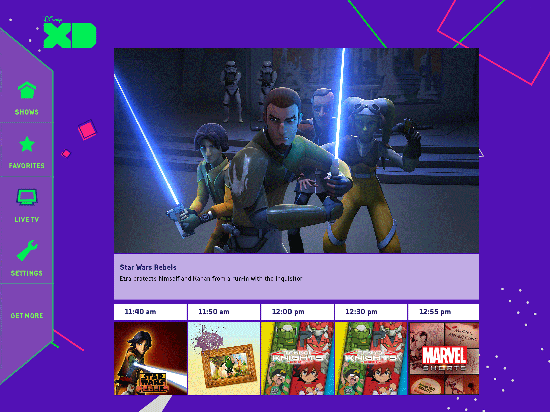 Completing the Disney experience for Globe customers are the Disney-branded retail corners in all Globe Gen 3 stores nationwide. Disney fans can also purchase select Disney-themed mobile accessories.
The Disney Channels Apps are available on supported devices including any iPhone, iPad and iPod Touch running on iOS 7.0 and above, and Android smartphones and tablet devices running Android 4.1 and above.
For further information on Disney Channels Apps, please go to: sea.disney.asia/Disney-app
To know more about Globe Postpaid and its Disney Mobile offers visit http://www.globe.com.ph/postpaid/disney-mobile