I just bought my first ever gaming laptop, the Lenovo Legion 5 Pro. Buying the laptop merits a story, too. But first, why a gaming laptop? Learning the Adobe Premiere Pro for my current video production work requires powerful computer specifications. My 2017 MacBook Pro works well with the iMovie editing software but not with the Premiere. During the early part of Premiere's editing lessons, the software worked well, but as my video design got complicated, the rendering speed faltered.
Since enhanced community quarantine is again enforced, I couldn't bring my laptop to a service center to have it optimized. Not having enough power to handle Premiere resulted in long load times, playback buffering and export issues. I wanted the M1 16-inch MacBook Pro, but there is no release date as of this writing. Waiting for three months is an opportunity loss. My friend suggested that I opt for gaming laptops since their hardware is pretty good at handling video editing and rendering.
Three factors to consider in the purchase were budget, availability and customer service. Since I am not a professional video editor, a midrange gaming laptop would do. Turning to Facebook for crowdsourcing, I received a lot of recommendations and narrowed it down to MSI, ASUS Zephyrus series and Lenovo. Due to the series of stay-at-home orders, watching YouTube videos and website reviews helped. The site jarrods.tech lists the best laptops for video editing, which was based on running the Puget Systems Adobe Premiere Pro benchmark on several laptops. A higher score is better, so higher performing laptops are closer to the top of the list. For example, the ASUS Zephyrus Duo 15 scored a 638 while it's a 618 for a Lenovo Legion 5. Much as I wanted an MSI Stealth, local supplies ran out or went beyond my P100,000-budget range. Some stores required a pre-order and another 10 to 15 days for its delivery. I scratched out the ASUS Zephyrus from the list because the series did not have built-in webcams.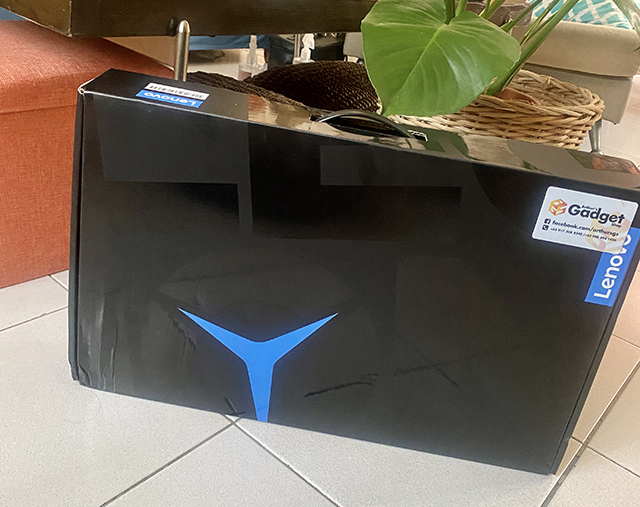 For timely responses, the social media channel of VillMan and Arthur's Gadget Store (AGS) stood out. I ended up buying a higher priced Lenovo Legion 5 Pro from AGS because their stocks came from the USA. Lenovo Flagship stores and retailers have sold its laptop since June. A Shopee store gets its stock from China. Using a credit card is secure through their invoice and payment processing partner, PayMongo. My laptop arrived within an hour after purchase through their regular courier, Lalamove.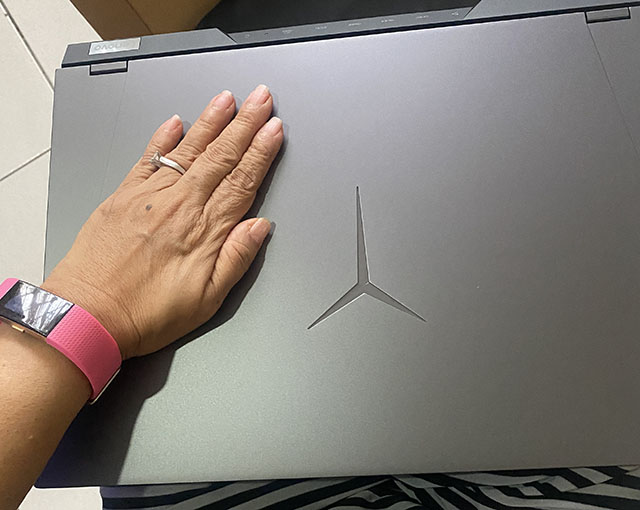 Armed with a 16GB of RAM, AMD Ryzen 7 5800 processor and NVIDIA GeForce RTX 3060 graphics card, the Legion 5 Pro gave a Puget benchmark score of 600. This is a far cry from my MacBook's score of 55. In fairness, another MacBook but with higher specifications listed in the Puget Systems benchmark site https://www.pugetsystems.com/benchmarks/ received a score of 270. Benchmark scores show that higher RAM of 128 GB and an AMD Ryzen Threadripper processor had a score of over 1200. The 16-inch QHD resolution display is wide enough for timeline editing, though I might need an extra monitor for editing multicam videos. With a 16:10 aspect ratio screen and a stunning 2560×1600 resolution, browsing is a breeze. No need to scroll or resize windows to fit within the view.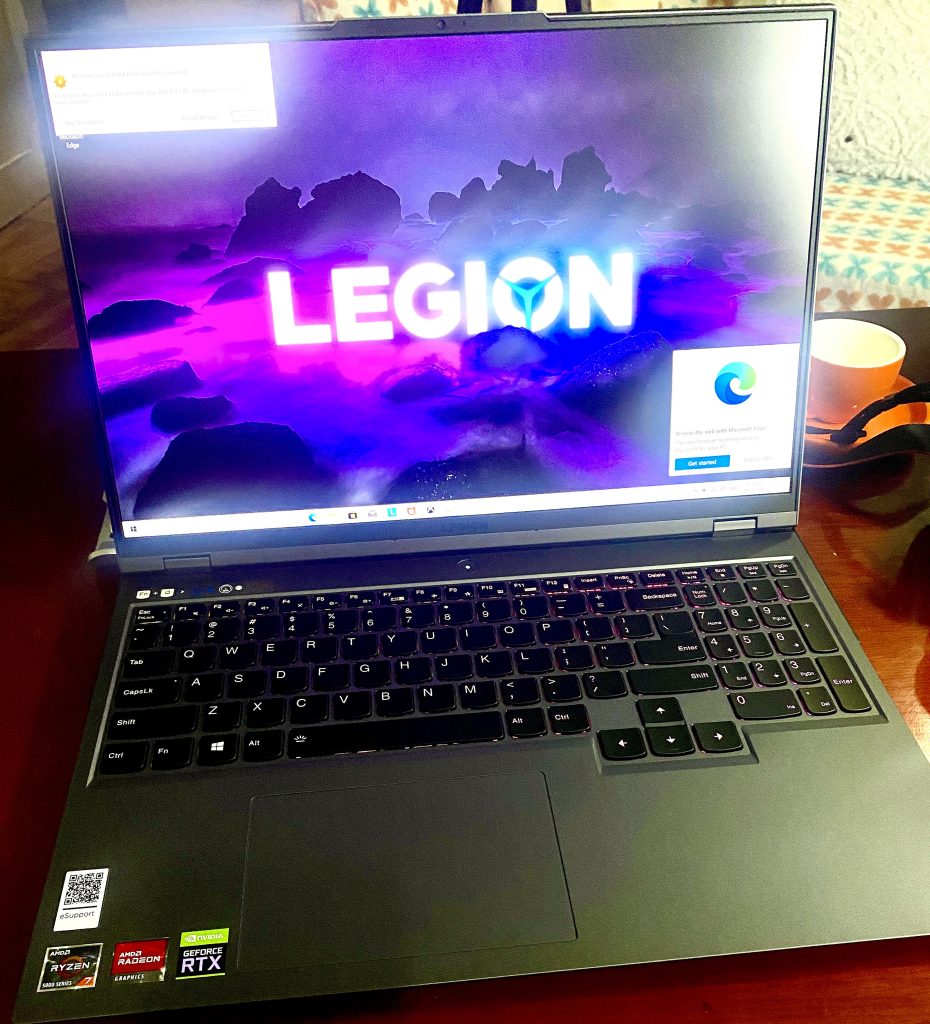 Though there is an array of ports on the back and sides, I would have loved to see a microSD card reader. It would be more convenient to transfer photos or videos from the camera to the laptop. Other features are the USB Type-C power delivery charging and e-shutter webcam for increased privacy. Weighing in at over 2.54 kilograms, it is large with a heavy power adapter. Battery life is not great and I might need to tweak its settings. With a bigger screen, higher resolution and better performance, the Lenovo Legion 5 Pro delivers the goods for my video editing needs.
First published on Sunday Business & IT, August 15, 2021