Despite being one of the hardest-hit sectors by lockdowns, the F&B industry has survived the pandemic through digital transformation. In a report by the venture-capital builder Momentum Works, the food delivery business in the Philippines and Southeast Asia enjoyed 183 percent growth in 2020 and will likely continue to increase.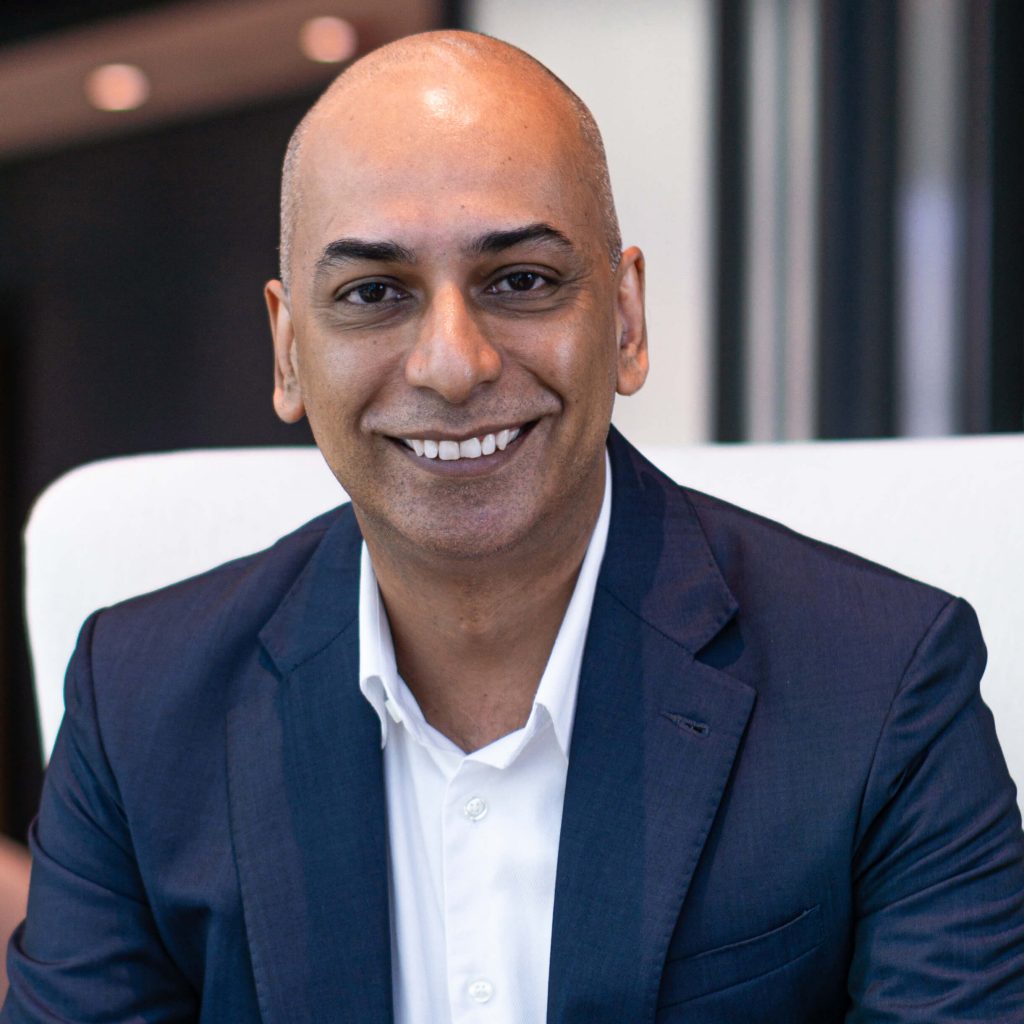 With Riyo (A JCurve Solutions company), a scalable and cloud-based service management platform, F&B enterprises can better digitize their delivery system through a centralized platform that can handle booking, dispatch, and payment altogether. Riyo eases manual labor work to overcome operational challenges brought by lockdowns and lack of workforce while improving customer experience that meets the increasing demands of customers offline and online.
Here is my interview with Arthur Fernandez, General Manager of Riyo and Chief Growth Officer of JCurve Solutions. 
F&B businesses had no choice but to implement or accelerate their digitalization to survive the pandemic in most markets worldwide. What are some of the top trends, insights, or learnings you've seen in the markets you operate?
For F&B businesses to survive the pandemic, they have had to adapt quickly and pivot to new go-to-market approaches, such as transitioning to e-commerce and social media platforms. While these solutions effectively kept businesses going, these platforms did not address some of the more fundamental issues that many F&B companies faced, such as limited marketing and delivery capability. A lack of in-house digital expertise limits the ability to run truly effective digital campaigns from a marketing standpoint. While challenges associated with delivery have typically been solved by using 3rd party applications and services – while these served an initial need, they also eroded profit margins significantly.
Many of the solutions that organizations have put in place during the pandemic have been quickly pieced together to meet an immediate need, but in turn, have created challenges for businesses with limited knowledge in data insights and what the data means to the company in the longer term.
While many businesses have been forced to either put staff on leave or be let go, some organizations have taken a strategy to redirect their serving staff to other activities such as delivery, community assistance, and social marketing.
Adaptability and resilience are ultimately the key traits of those organizations continuing to succeed in a world of uncertainty and rapid change.
2.How can a cloud-based platform like Riyo help them in their digitalization journey? 
Riyo is a service management solution that enables organizations to efficiently allocate operational resources where they are needed most. From deploying personnel to digital interactions with customers, Riyo helps drive efficiency in a world where timing is everything.
There are three key areas that Riyo helps F&B organizations in their digitization journey:
The ability to take an order via an e-commerce platform or web widget.
Schedule their staff or 3rd party resources for delivery services, and receive or collect payment at the time of delivery.
Increase customer support through a continuous communication and feedback system. The ability to control the entire customer experience from order to delivery can only be a good thing in enhancing customer loyalty.
Several businesses have ventured into creating their solutions but have had limited success because designing and building a bespoke solution takes time, effort, significant funding, and often a reliance on 3rd party developers.
3.What sets Riyo apart from other cloud solutions providers?  
The Riyo platform is designed, built, and wholly managed by JCurve Solutions as a complete Software-as-a-Service platform for companies with a service component in their business.
JCurve Solutions is a trusted technology partner and advisor for organizations across the APAC region. We are committed to ensuring we understand your business, your needs and guide you through a transformation plan that delivers tangible returns on your investment in a manageable, proven, step-by-step process.
Unlike other point solutions, the Riyo platform stands out because we provide organizations with the building blocks. It means that we can easily configure and switch on unique functionality (e.g., workflows, forms, tasks) to suit customers' needs across a wide range of industries while maintaining a core platform that serves all of our customers.
As a growing business ourselves, we understand the challenges of creating a resilient, growing company in today's on-demand world.
4.Does a business need to have an existing digital platform (mobile app, website, social media pages, IM chatbots, payment channel) to implement Riyo? Do they need to have specific digital infrastructures or investments in place before exploring such cloud solutions?
There is no requirement to download any application or to put in place infrastructure to use the platform. Riyo only requires an internet connection, regardless of whether you access it via laptops, tablets, or smartphones.
For customers who have their website, payment channel, and so forth, we can integrate Riyo seamlessly.
5. How will implementing Riyo improve the establishment's operations and bottom line?
The ability to streamline internal or third-party processes and scheduling and planning with accuracy will drive efficiencies and save time, enabling businesses to focus on other aspects of the company.
Optimized routing capability for delivery that considers traffic conditions, load weight, service, or drop-off points will save time and optimize associated costs.
The ability to take customer payments and distribute costs to stakeholders almost immediately will enhance the business's cash flow.
6. How will implementing Riyo improve the customer experience?
Two key areas:
Customers are kept informed at every stage of the buying and service delivery cycle and can communicate with the service agent throughout.
The ability for customers to provide efficient feedback will help businesses enhance the customer experience and close the loop for future orders.
7. What are the cost considerations for working with Riyo?
JCurve Solutions works collaboratively with ambitious organizations to drive growth through the effective use of technology.
As such, we work very closely with our customers to find the best cost model that supports their growth and scalability. The cloud-based Riyo platform is ideally suited for organizations looking to scale up their businesses.
8.Is an establishment with a handful of branches or small operations ready for Riyo? Describe your target customer. 
Large and small organizations can use the Riyo platform. From a single proprietor to a medium or enterprise organization, the platform can be customized to meet the needs of the business.
We have exciting plans to evolve the product further and look forward to bringing these to market in due course.
9. Share success stories of F&B establishments that have worked with Riyo. 
Unfortunately, we cannot provide specific names for confidentiality reasons, especially with the white-label option of the Riyo solution.
That being said, an example would be an established drinks manufacturer and distributor who moved to use Riyo to enhance the B2C business model by utilizing their distributor network. In this scenario, a customer makes an order, and the Riyo solution then undertakes an automated allocation of stock and schedules for the nearest store to deliver the product to the customer. In this example, this new model benefits the parent company and the local store and, of course, the end customer who receives their goods efficiently.