Huawei Y5 2017 over theSamsung Galaxy J2 Prime. Which is the better mainstream budget phone?
My husband needed a new mobile phone. His iPhone (it is actually a hand me down) broke down and couldn't receive calls. It also couldn't connect to wifi. Maybe because he kept dropping his phone which makes me think…those drop tests only show the outside appearance of the phone but no one really knows what got broken inside.
He didn't want to buy high end phones so I suggested he use his Globe postpaid plan. After all, he has been a loyal subscriber since 1998. There were two choices for his 599 plan as of this writing.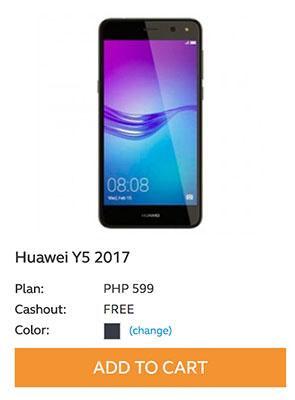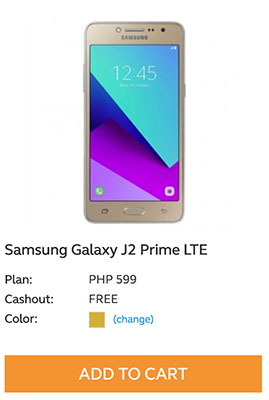 I did some research on Samsung Galaxy J2 Prime Vs Huawei Y5 2017 Specs Comparison  . On paper, what was more impressive was the Huawei Y5 2017 which was just released last June.
The advantages of the Huawei Y5 2017 is its "Slimmer build, sharper screen, slightly higher-clocked chipset, more RAM, bigger storage, larger battery and better main camera".  If you are buying outside of Globe, the Huawei Y5 2017 is 100 pesos cheaper than the Samsung Galaxy J2 Prime. The battery of the Huawei Y5 2017 is 3,000 mAh while its RAM is 2 GB.
So I told my husband, the better phone is the Huawei as we headed off to the Globe retail outlet.
The red box is attractive.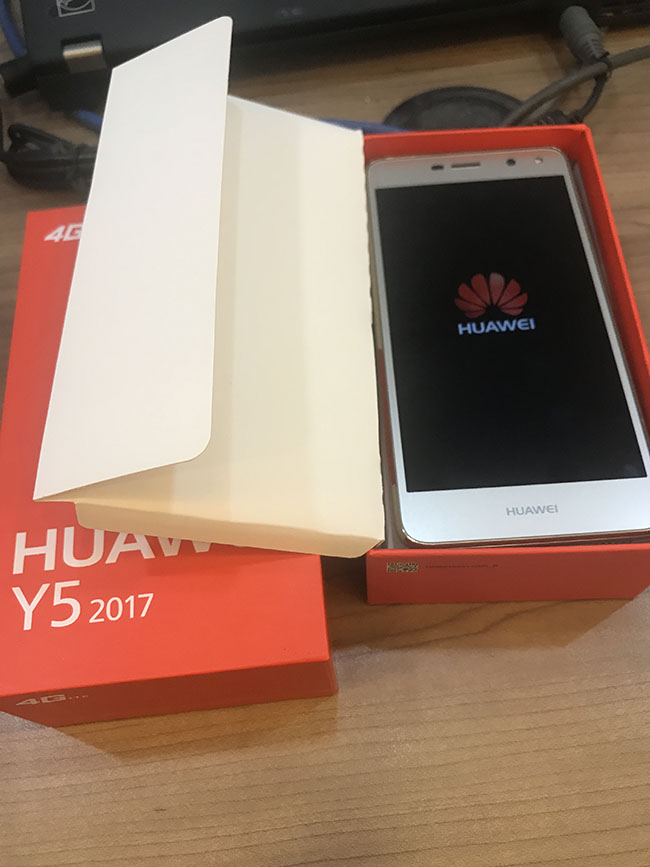 I guess it is red because the Huawei logo is red.
Though the Huawei Y5 2017 is a budget phone, it looks premium. The front has a minimalist design with no buttons , similar to my Huawei P9.
The back has a plastic feel which makes it look cheap but it still looks premium.  The most important thing is that my husband is happy with his new phone. He is not a heavy smartphone  user: facebook, whatsapp, viber, call and text.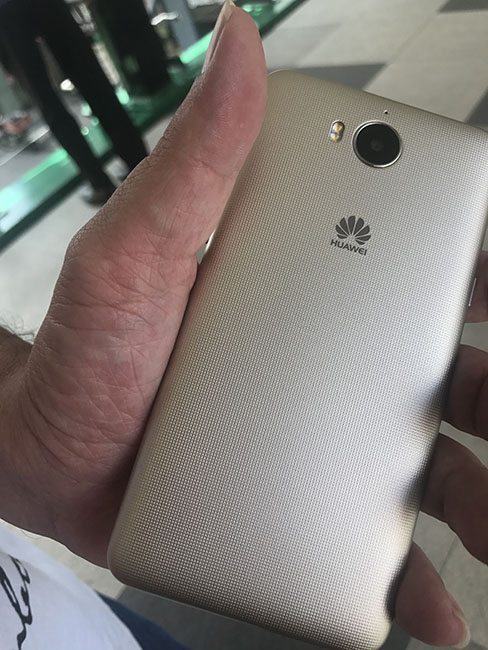 On our way out of the Globe outlet, I spotted the Samsung Galaxy J2 Prime nearby. It also looks good from the outside.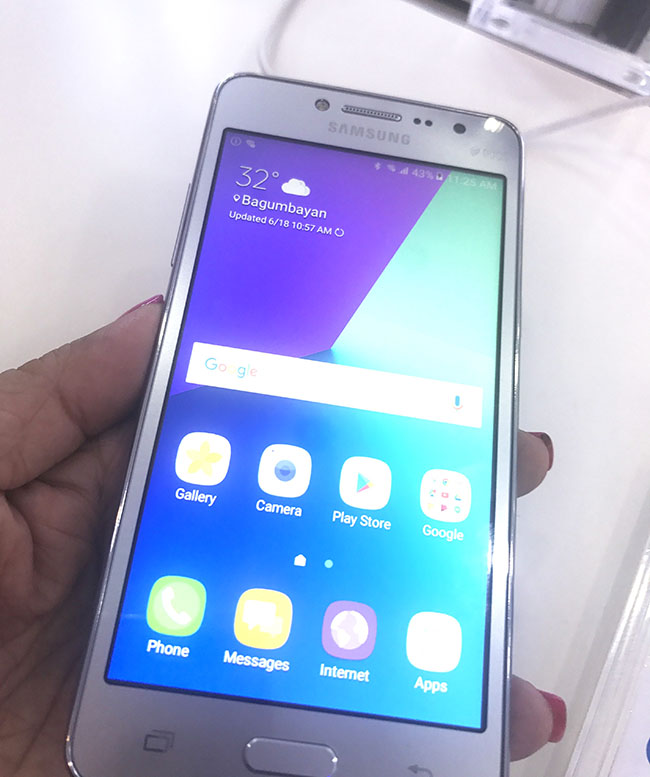 Just like the Huawei Y5 2017, the back cover feels plastic and cheap.  Well, what matters most is what is inside.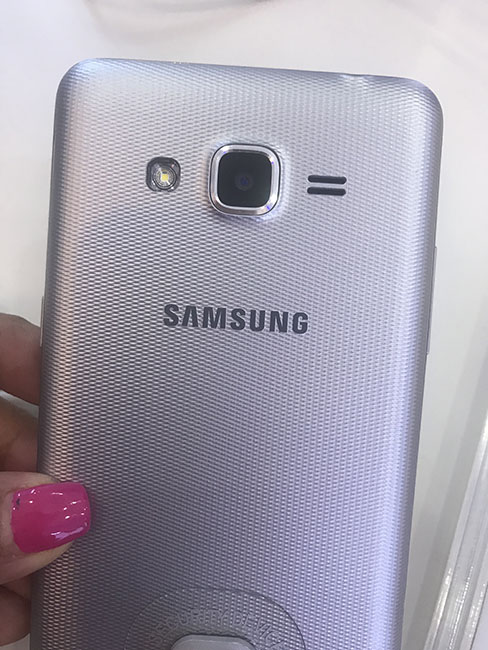 Take a look at the Huawei Y5 2017 if you are looking for a decent mainstream budget smartphone. The big 3000mAH battery life is big plus and it delivers.