I have been thinking of getting a great audio system for my Samsung TV. There's nothing like having the perfect sound while having a Netflix binge-watching marathon night. There is just so many awesome shows to watch not only in Netflix but HBO Go as well.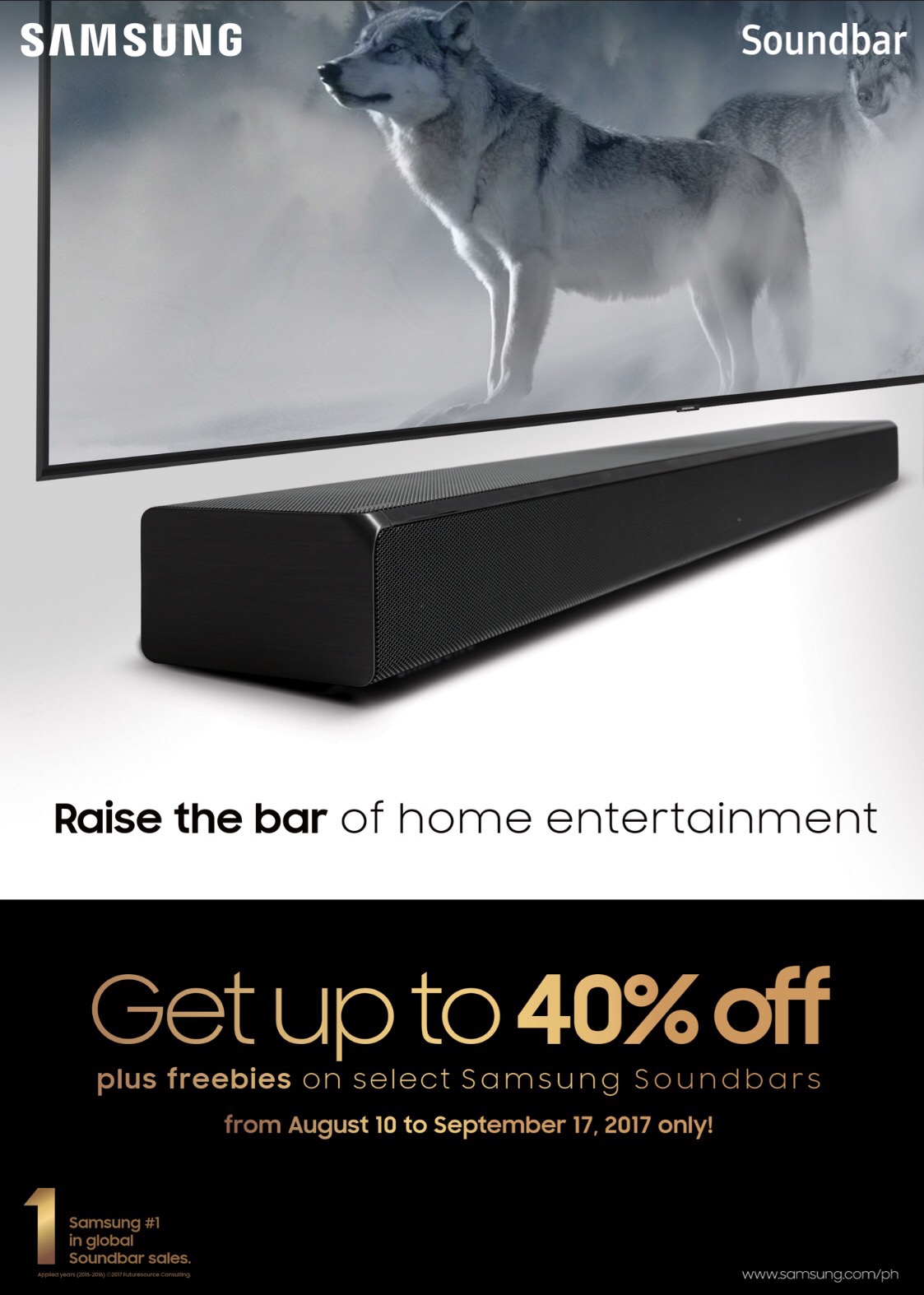 I have found the perfect solution through the Samsung Soundbar . There is a Nationwide Promo until September 17. The best part is that Samsung is offering discounts of as much as 40% on its premium-grade soundbars to bring cinema perfection closer to your home.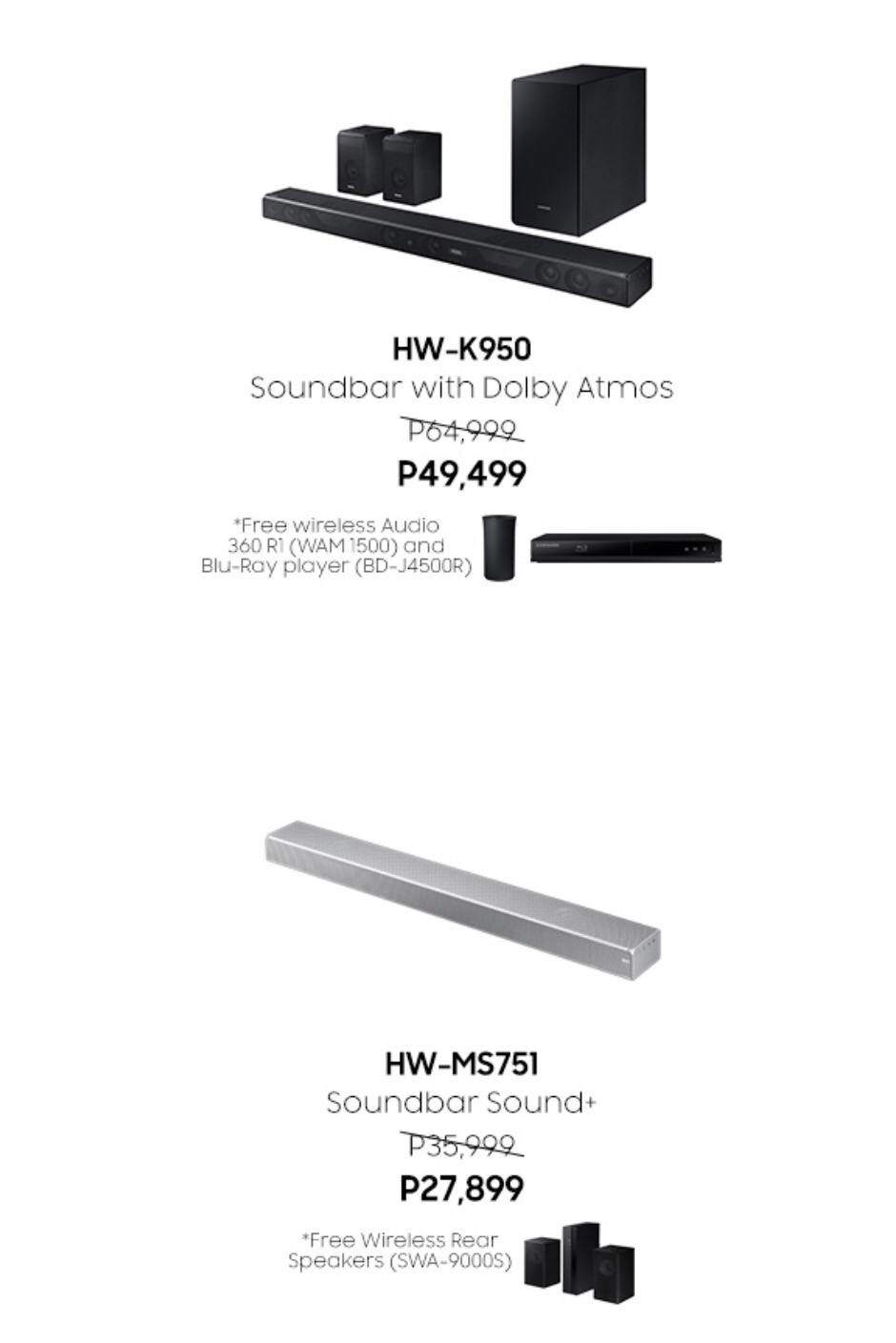 On top of the huge markdowns, Samsung's Soundbar with Dolby ATMOS (HW-K950) comes with free items such as the Wireless Audio 360 speaker and a Blu-Ray player. Meanwhile, get free wireless rear speakers when you purchase select soundbar models HW-MS751, HW-MS650, HW-M4501, and HW-M550.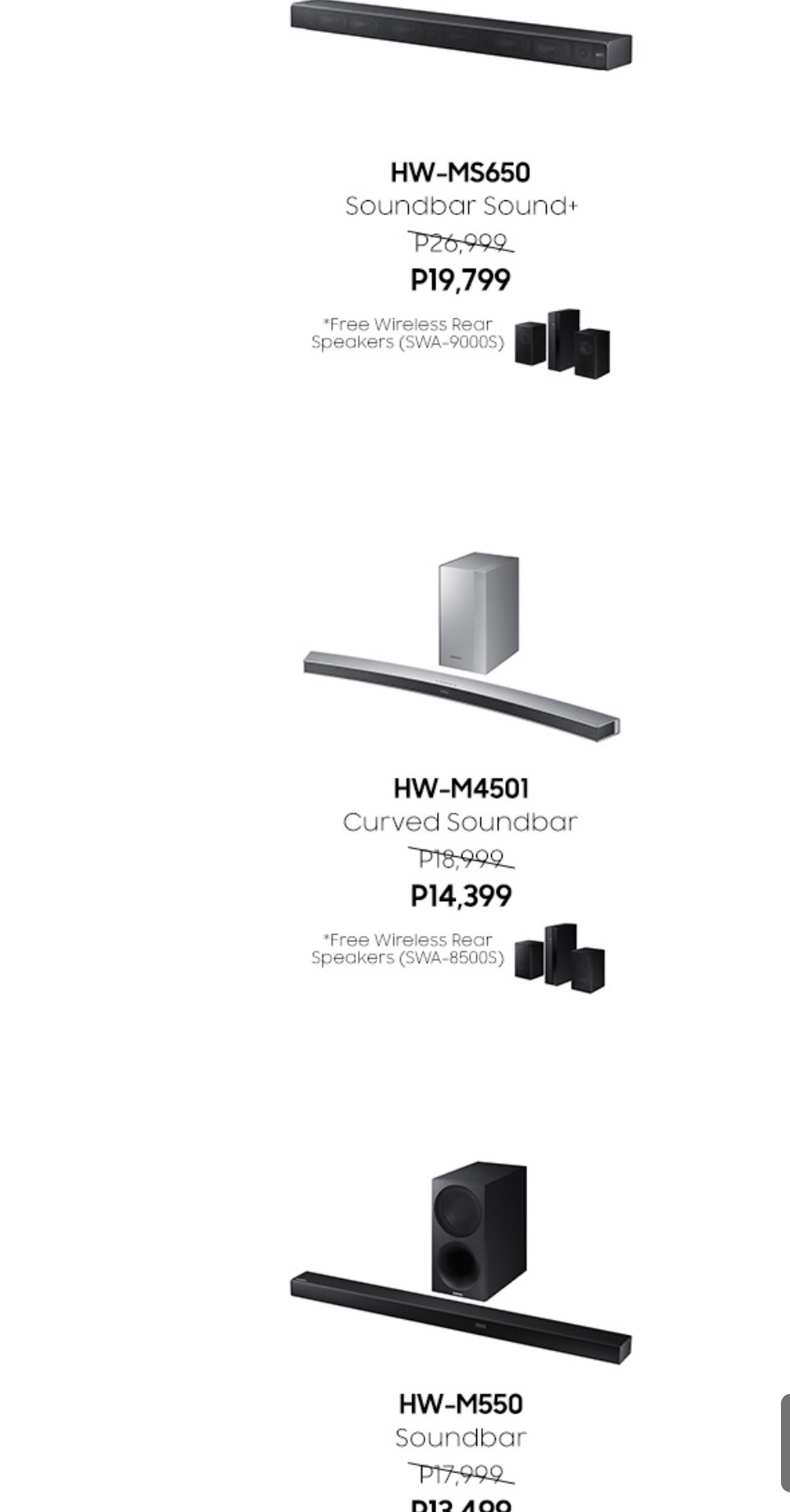 I am told its multiple built-in speakers, each with dedicated amplifiers, are crafted to make stunningly realistic multi-dimensional audio achieving theatre quality in the comfort of your own home. It also delivers the right level of bass so that whatever you hear through the soundbar is exactly how the artists and filmmakers intended it to be. Lastly, with the consumers in mind, the Samsung soundbars champion wireless connectivityto freely connect your TV and smartphone conveniently via Wi-Fi and Bluetooth.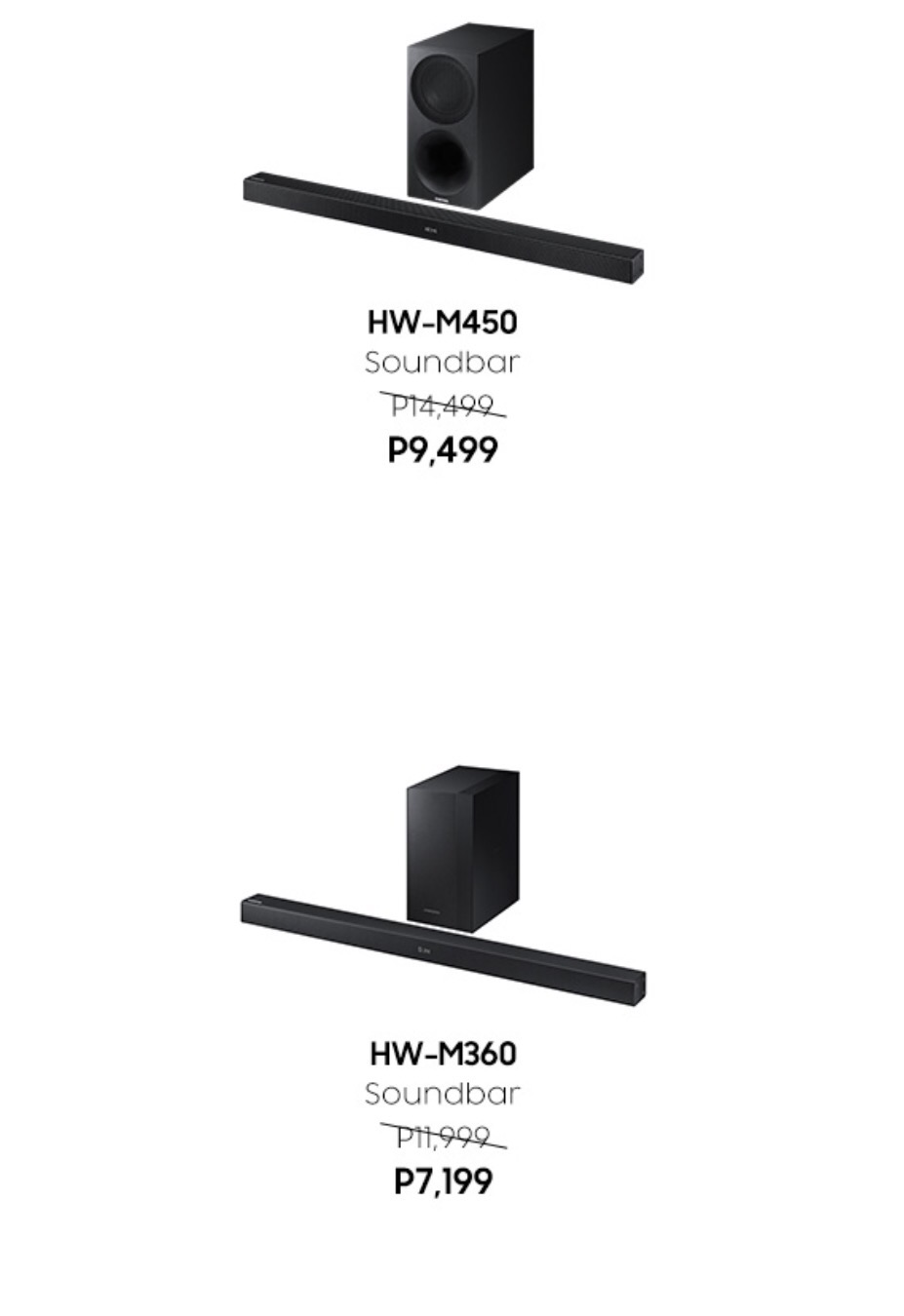 Check out the lineup of Samsung soundbars  http://www.samsung.com/ph/offer/raisethebar/