The LG V20 is a phablet that features a removable battery and the latest version of Android 7.0 Nougat with a dual camera: rear-facing 16MP main camera and 8MP wide-angle camera sensor. It also has an 5MP front-facing camera sensor, quad DAC headphone amplifier and 3200mAh removable battery.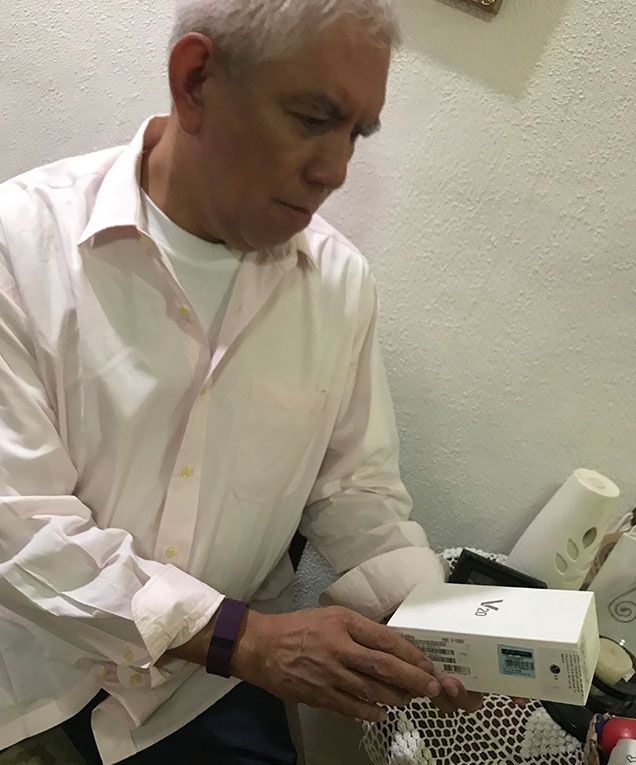 My sister once told me that I am too techie that I assume that she knows what I am talking about when I rattle off some technical specifications. Come to think of it, not every consumer is a techie or a blogger when they buy a gadget. I also think the novelty of unboxing wears off so I thought of tapping my non-techie husband to unbox the LG V20.  I won the LG V20 during the raffle portion of the Social Media Day event and well, I am lucky like that. The LG V20 is not the latest LG phone since it came around the last quarter of 2016. There is the latest flagship phone, the LG G6  . Still, the V20 is a premium phone for audiophiles and content creators.
Anyway, I wanted  to see an unboxing  in the perspective of a non-techie. Well, my husband is a blogger but he is not as techie as I am.
Watch:
Laughing out loud, my crazy husband is quite dramatic when he did the unboxing.  I find it so delightful to watch my him do the unboxing. It is like seeing a little child open a new toy.  Once he unboxed the V20, I let him go so I could play around with it.
Some observations with the LG V20. I noticed my husband kept looking for the power button.  Usually, the power button is either on the top or at the side of the phone. Even I didn't know where it was.  I found out it was at the back (the circular button).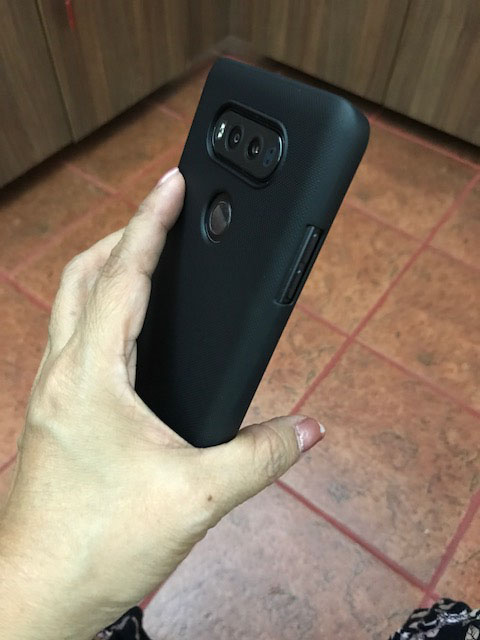 One really has to read the quick start guide because everything is in there , including shutting the rear battery door in the four corners .
The box came with a spare battery. Yes, this LG V20 comes with a removable battery. The charging cable is USB C  and supports fast charging with its Qualcomm's QuickCharge 3.0.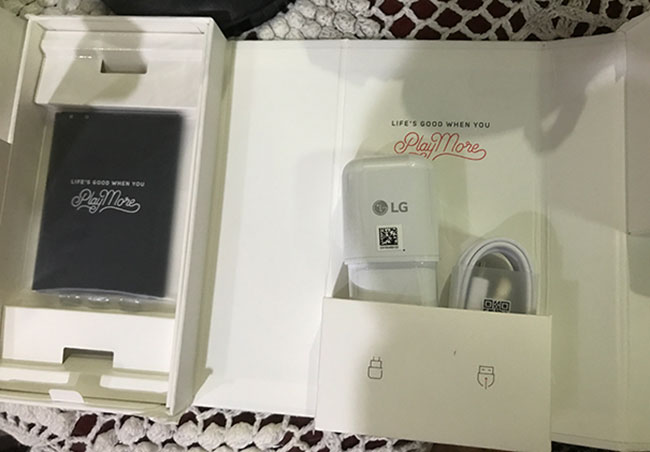 Two apps in split-screen is something new to me but both Samsung and LG had "implemented it in one form or another in their respective large-display phones".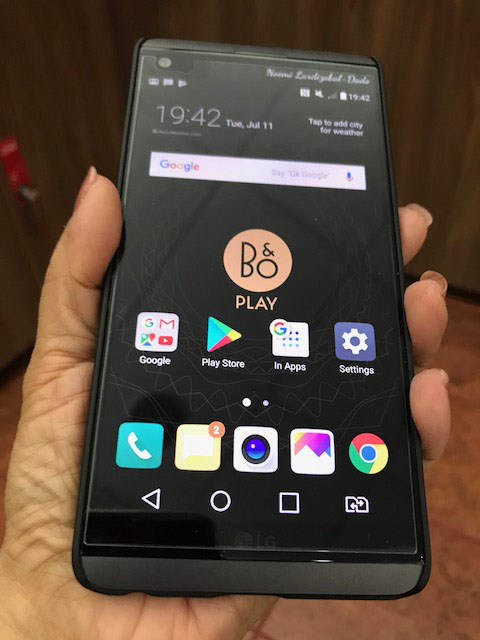 The V20 does not have a pretty design but it certainly has the specs for multimedia content creators.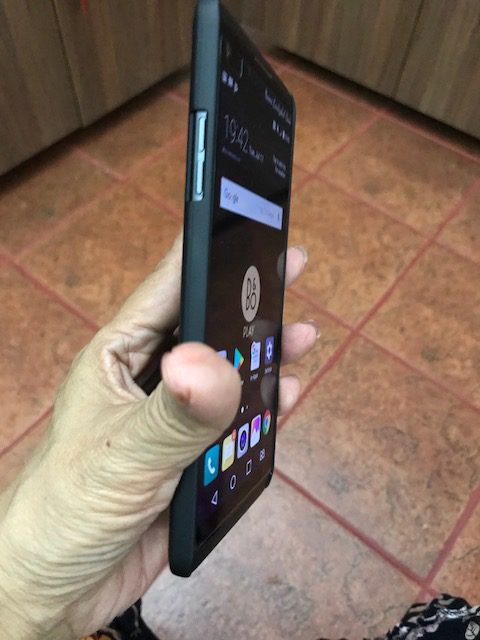 I decided to give the V20 to my daughter instead of my husband because she could really benefit with the power packed features . You can see some of her beautiful landscape shots here  , here and here.
What I like about the LG V20 is the camera. With the addition of the wide-angle lens , it is quite useful to capture a landscape or a large group of people in a tiny space. It tends to have a circular corner though. It reminds me of my GoPro Hero 5.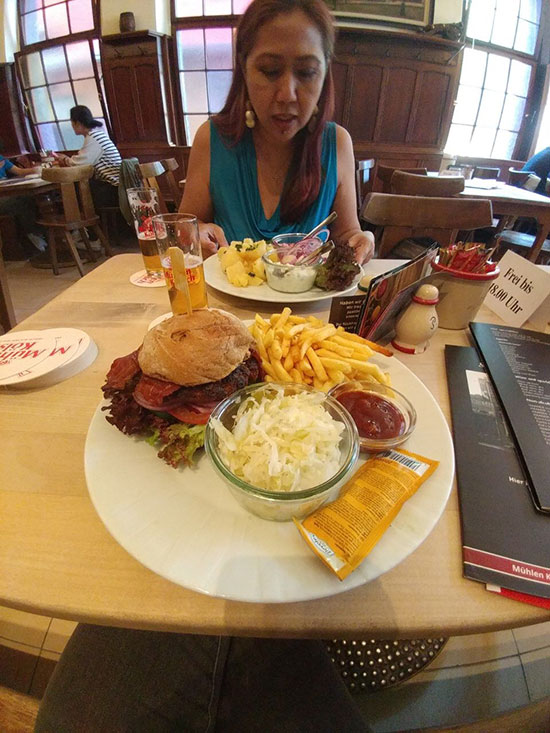 The selfie is has an automatic beautify filter similar to my Huawei P9.  Even my pet cat loves to selfie with me.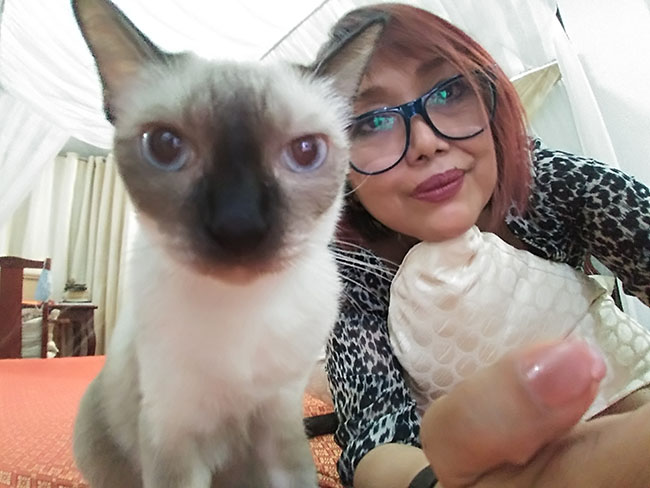 If you want to know more about the four features that make the LG V20 smartphone a must buy for multimedia content creators, just read this post .
1. Three cameras give you full control.
2. Audiophile sound playback and recording
3. Sleek, durable metal design with removable battery
4. LTE Advanced integration.
Check the specs of the LG V20.
OS
• Android 7.0
Processor
• Qualcomm Snapdragon 820
Memory
• 4 GB RAM
• 64 GB memory (microSD support up to 2 TB)
Screen
• 5.7 inches
• 2560 × 1440 pixels (513 ppi)
Camera
• 16 megapixel standard, 8 megapixel wide
• 5 megapixel front camera
Connectivity
Wi-Fi 802.11 a / b / g / n / ac, DLNA, Bluetooth 4.2, Type C, NFC
Battery
• 3.200 mAh
Dimensions
• 159.7 x 78.1 x 7.6 mm
Weight
• 174 grams