Having the Linksys Atlas Pro 6 mesh networking system expanded the Wi-Fi signal coverage throughout my house. According to the Linksys website, "a mesh Wi-Fi is an interconnected series of nodes that ensures complete signal coverage to all your devices. With Intelligent Mesh Technology, it goes a step further, focusing the Wi-Fi signal strength based on your current location within your home." The mesh is where you have a Wi-Fi base station that's connected to your modem and then you could put additional base stations throughout your home to improve the signal quality. These additional base stations could take the connections of devices further away from the source base station.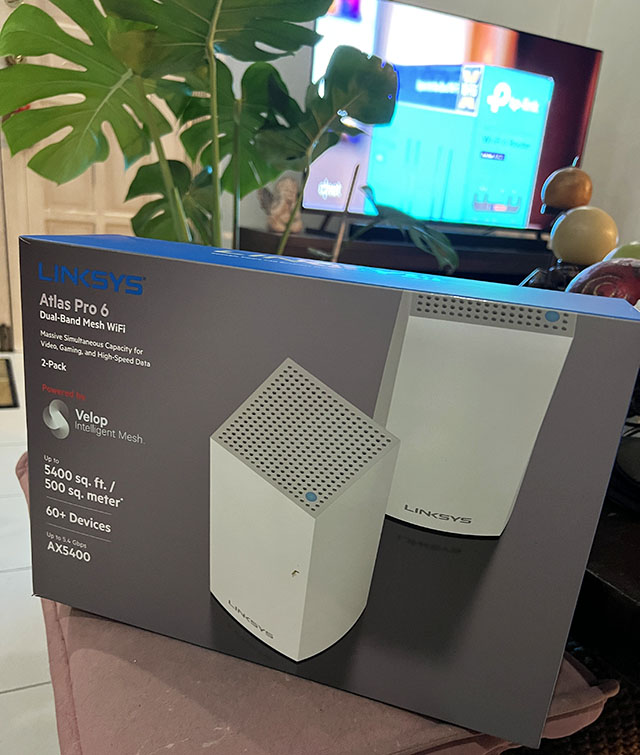 You can purchase this at Shopee https://shope.ee/5AEivu9G2i
The variant I purchased was a two-pack system representing two base stations or nodes. Each node is a dual-band Wi-Fi 6 router that simultaneously delivers much-needed seamless bandwidth for streaming, gaming, and even video calls to over 30 devices with coverage up to 251 square meters per node. Powered by the Velop Intelligent Mesh, it comes with dual-band Wi-Fi 6 (802.11ax) standard to deliver true gigabit mesh Wi-Fi speeds throughout your entire home, up to 5.4 Gbps with 6-stream connectivity. According to Linksys, access to?160?MHz unleashes the true power of Wi-Fi 6 technology — the least-congested channels on the 5GHz band that offers?incredibly fast connectivity.
I thought upgrading my Globe At Home Fiber Plans to support faster speeds of 600 Mbps would improve the Wi-Fi coverage of my home office. After my four-year-old AirTies mesh recently broke down, I noticed the dramatic drop of signal quality in my home office on the ground floor. Being near the modem at the second level, my husband didn't feel any drop of internet speed in his study.
Installation is a breeze. You'll need to enable Bluetooth on your phone and create a Linksys account. Setting up the nodes is primarily done through the Linksys app on your smart device, and it does all the heavy lifting for you. Simply put your network name and password and it guides you to the next step. Instructions for installing the main node and then adding the second node are all shown in the app. Administration of the features is available without having to go down to a more technical level, which is ideal for the average user. You could still adjust the settings through a web browser. It gives you that control if you're a more advanced administration user. Most home users won't need that, and they'll be perfectly fine with the app for everything.
I placed the main node at my husband's study at the second level where the modem is located. With the second node positioned in the living room downstairs, the app confirmed each node was receiving a powerful signal. It took around 20 minutes to create the mesh Wi-Fi network with two nodes.
Dead zones are lessened. The consistency of the speed is impressive. With mesh systems, the speed fluctuates when a device is connected to an extender node, rather than directly to the main node. I saw this glitch in my previous AirTies mesh. Before the upgrade, I was only receiving a download speed of 9 to 50 Mbps. Sometimes no connection at all. With the Linksys Atlas Pro, the download speed from my Apple ecosystem ranged between 332 to 388 Mbps at 20 feet away from the second node. I still wonder why I never get the actual speed of 600 Mbps from my subscribed plan. But that's another story.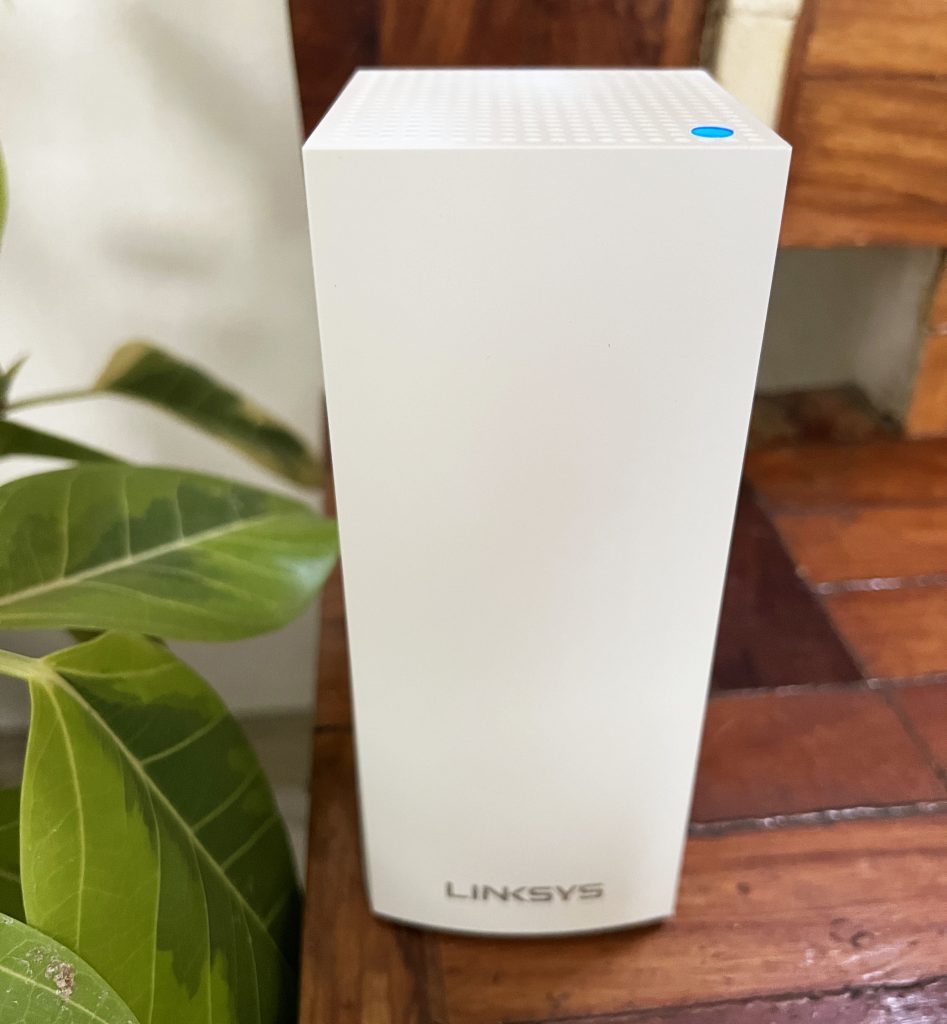 Globe At Home subscribers with Unli Fiber 70 Mbps plan and up could avail the Atlas Pro 6 AX 5400 (2 pack) dual band mesh Wi-Fi 6 system (MX5502) at the official online store for P1,099 per month for 24 months which is charged on top of their bill. You could also get it for a one-time payment of P19,995. I didn't get any response from the Globe store, so I ordered at Linksys Philippines store on Shopee for P20,995, but with discount, the final price was P20,045 with a three-year warranty. If you are dealing with glitchy connections for your video meetings or a bunch of your smart home devices connected on Wi-Fi are struggling to respond, consider a mesh networking system.
First published at Sunday Business & IT, The Manila Times, July 3, 2022