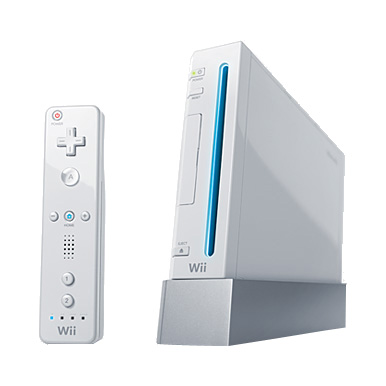 If you've always wanted to buy a Nintendo Wii, now is the perfect time to get one. I'm not sure if this applies to the Philippines as well, but the Wii is selling at the US for the new low price of $199. The price cut is due to the fact that the Xbox 360 is also selling for the same price, and Nintendo wants to make sure that the Wii stays at the top of the game sales charts for the holiday season. Aside from the price cut, there are rumors of new Wii Bundles that includes the MotionPlus accessory, as well as the following software releases.
Wii Sports Resort (Nintendo) Available Now
Guitar Hero 5 (Activision) Available Now
The Beatles: Rock Band (EA) Available Now
Metroid™ Prime: Trilogy (Nintendo) Available Now
Dead Space Extraction (EA) Sept. 29
Wii Fit Plus (Nintendo) Oct. 4
Star Wars The Clone Wars: Republic Heroes (LucasArts) Oct. 6
Mario & Sonic at the Olympic Winter Games (SEGA) Oct. 13
Pro Evolution Soccer 2010 (Konami) Nov. 3
Call of Duty: Modern Warfare: Reflex (Activision) Nov. 10
New Super Mario Bros. Wii (Nintendo) Nov. 15
EA Sports Active More Workouts (EA) Nov. 17
Resident Evil: The Darkside Chronicles (Capcom) Nov. 17 – WANT!!!!!
LEGO Indiana Jones 2: The Adventure Continues (LucasArts) Nov. 17
James Cameron's Avatar: The Game (Ubisoft) Nov. 24