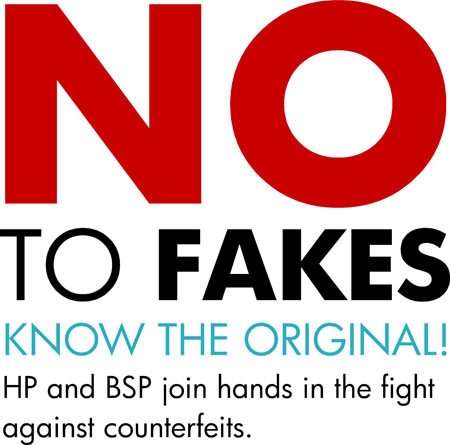 Have you ever been duped by a fake item? Piracy is so rampant in the Philippines, and many Filipinos turn to counterfeit goods because they can't afford or don't want to pay full price for an original item. However, it's one thing to buy a fake item with the full knowledge that it's fake, but it's an entirely different matter when you pay for something you think is genuine, only to learn later that you got scammed. To fight the growing threat of piracy, HP Philippines teamed up with Bangko Sentral ng Pilipinas (BSP) and launched an advocacy against counterfeit items.
The campaign is called NO to Fakes, KNOW the Original, and it aims to educate people on the economic risks of piracy, so they can avoid buying frequently counterfeited items like fake HP ink cartridges, and avoid being a victim of counterfeit money. Its long-term goal is to remove the Philippines from the United States' blacklist of countries that tolerate intellectual piracy. Already, there seems to be progress – government agencies have already seized and destroyed various counterfeited goods like electronics and designer products. The National Bureau of Investigation has also seized 22,000 fake ink cartridges and toners worth P21 million in 2011. Additionally, the BSP has also introduced sophisticated safety features in its new generation of Philippine banknotes. HP also installed security seal features on their ink cartridges and toners.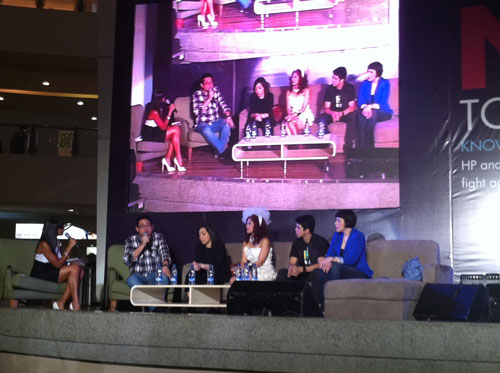 The campaign spreads the inspiration by enlisting the help of celebrities and personalities who embody the advocacy's noble ideals. These include celebrity mom Pia Magalona and son Elmo Magalona, trendsetter Tessa Prieto-Valdes, renowned lifestyle blogger Cecile Zamora Van Straten and social visionary Bam Aquino. With the help of these advocates, HP hopes that Filipinos unite as they boldly say NO to fakes.