Anyone with the means to buy the latest products have no excuse to be uncreative. I realized this while I was checking out the booths at the Uphoria Party with Sony in Singapore last weekend, and saw all the amazing things people could create and enjoy with consumer technology. With discipline and the right tools, you can be a photographer, artist, or performer, creating art for the sheer pleasure of it or getting recognized around the world for your talent. This desire to create is what Sony understands and appreciates about their customers as they continue to produce devices that harness people's talent.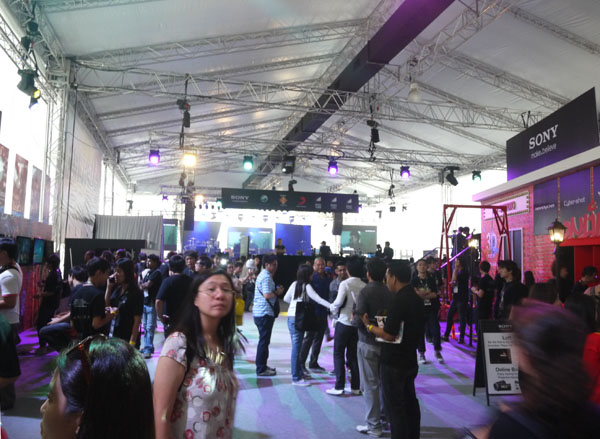 On December 2, Singaporeans and tourists got to experience the latest in entertainment, gaming, mobile devices, and music, as well as the ways they can express themselves using Sony's technology. *SCAPE along Singapore's Orchard link was transformed into a booming lifestyle hub where visitors can enter for free and play with Sony's full range of products in ways they couldn't enjoy at a Sony store.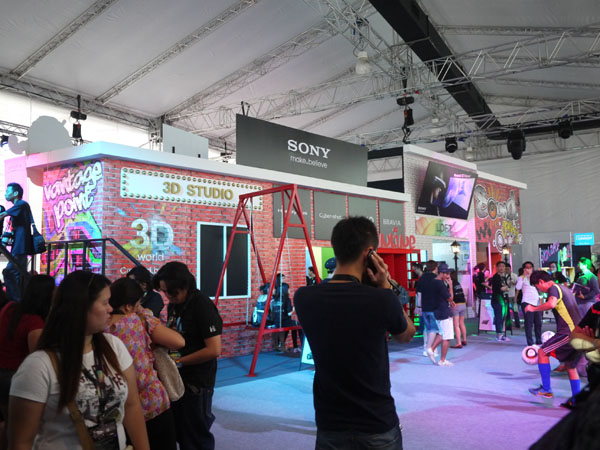 Sony electronics, music, movies, and entertainment products were organized into fun, fully interactive displays, allowing everyone to experience the products' wide range of features.
Near the entrance is the Sweet Treats booth, where you could chill and test out the latest Sony Cybershot and Handycam devices on a cupcake tower. I'll be writing more about the latest cameras from Sony in a few days, but suffice to say that owning any one of them makes it easier to capture truly beautiful images.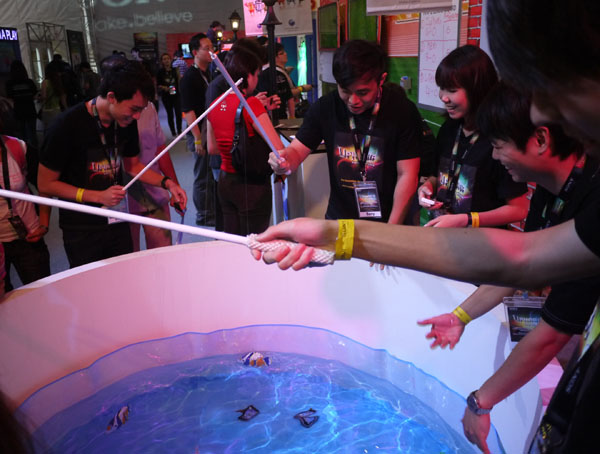 The water-proof feature of the Android-based Sony Xperia Active was put to the test at a fishing pool, where they were completely submerged at the bottom. Visitors could grab a fishing rod and try to catch a fish, and whoever does so wins a Sony Xperia. Believe me, I tried, but trying to snare a fish with an unwieldy hook was a lot harder than it looks.
Speaking of games, there was also a large wall of Sony Bravia TVs hooked up with PlayStation 3 devices, where anyone could play games like NBA 2k12, Xtreme Legends, and FIFA12. I wanted to have a turn, but there was hardly a free controller – all the guys were really hogging the machines!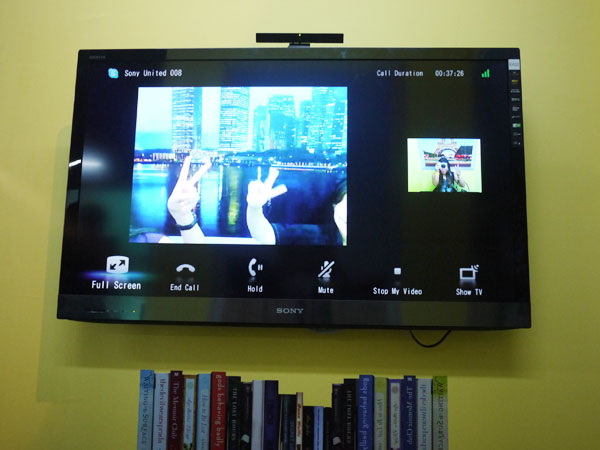 Inside the loft, guests could relax on sofas and enjoy the Sony BRAVIA Internet TVs mounted in front of them. The TVs had video cameras mounted on top of them, allowing you to carry Skype conversations in the comfort of your living room. I think families who have loved ones abroad should definitely have one of these at home. Laptops are fine for video calls, but you can only make the picture so big. A TV of this size and superior image quality gives the illusion of an actual face-to-face conversation so flawlessly that you barely feel the physical distance separating you and the person you are talking to.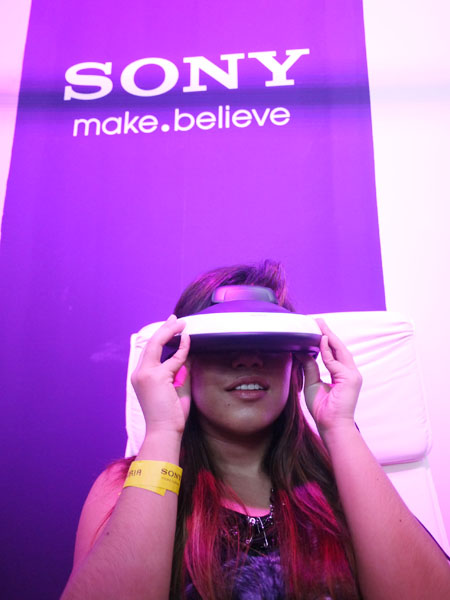 My favorite Sony gadget has to be the HMZ-T1 3D Head Mounted Display, a personal 3D viewer that will be available in the Philippines sometime in 2012. The 3D Head Mounted Display is designed to display 3D PlayStation 3 games and any 3D movie – and I'm telling you, you have not experienced real 3D viewing until you have used this device. The speakers and headset kills off any stimuli coming from the environment around you, allowing you to be fully immersed in the 3-dimensional picture playing before your eyes. The experience was incredible; no other device has ever made me feel like I'm really part of the action like this one has.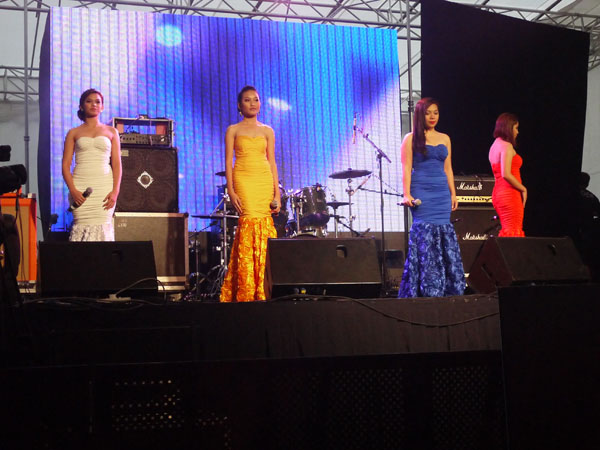 An early highlight of the afternoon was the Grand Finals of the Like Performing Love Sony. Young artists from The Philippines, Singapore, Vietnam, Thailand, Indonesia, and Malaysia were invited to perform for the crowd and sing their way through a $5,000 cash prize. Our representatives were The Attitudes, who gave a perfectly polished performance of I Don't Want to Miss a Thing. It would have been great to see them do a more upbeat song, but each contestant could only perform once.
The grand prize winner was this adorable girl from Vietnam, who did a stunning performance of Bad Romance. She could really dance and looked like she was having such a great time. I had a feeling she would win, because no one else grabbed the attention of the crowd the way she did.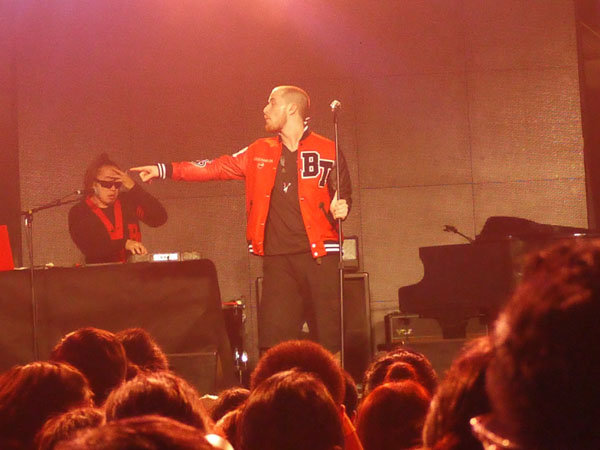 The highlight of the Uphoria Party with Sony was an exclusive concert by Sony artists Mike Posner and Train. Both artists have never performed in Asia before, and seeing them live was the perfect way to cap off the day.