Watch this video: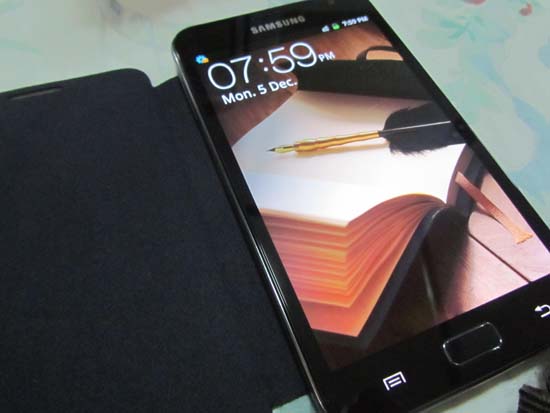 When Samsung announced the release of the Samsung's new GT-N7000 Galaxy Note , I thought it was the same old tablet in the market. See my iPad is one gadget that I barely use on a daily basis. Sure, I use it as a backup for multiple tasks. Then I tried out the Samsung Note last week and I have never been so excited. Take note I am in my prime time where my visually challenges makes me more selective on my gadgets. The features in the Samsung note are not present in the iPhone or smartphones in the market. It really depends on your needs. Compare the APPLE iPhone 4S VS SAMSUNG GALAXY Note.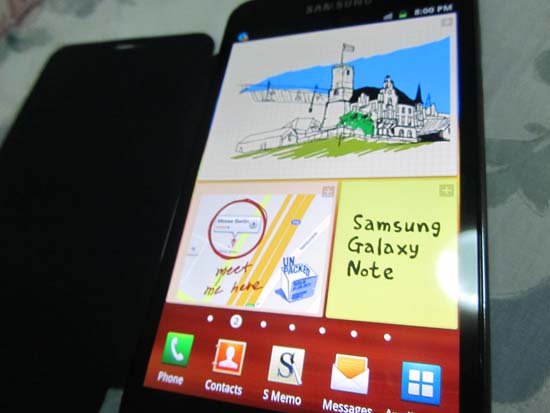 1. Samsung Galaxy with its huge 5.3″ Super AMOLDED display is desirable feature to me. I like my smartphones with a large display because it is easier on my eyes.
2. I love the multi-input experience with the advanced pen-input technology, called the S Pen, together with GALAXY Note's full touch screen. S Pen lets me draw, write notes and crop any captured screen . My scribble converts to a text file. I need to adjust my penmanship though since the way I capitalize is not recognizable. (Watch the video)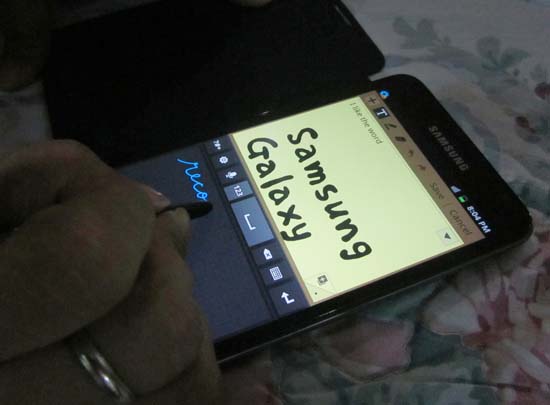 I really want to scribble more than type words just like in the good old days. Sometimes I feel my fingers are not used to writing anymore.
The handwriting recognition allows ideas to be freely captured and shared with other devices without the need to perform any additional digitization. The handwritten text is accurately converted into digital characters.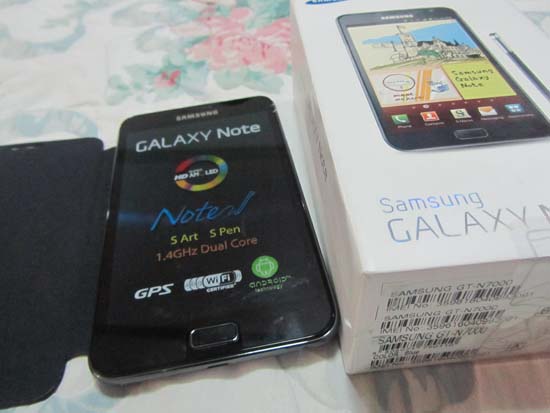 3. One of the best features is the ability to tap and hold to capture an instant screen capture, which you can open up in an image editor. There you can mark up the grab, circling elements, signing documents, doodle, scribble, and highlight. You can send this to social media sites or via email addresses or save it on the Note.
4. Support for 21Mbps HSPA+ (850, 900, 1900, 2100Mhz), LTE, EDGE and GPRS (850, 900, 1800, 1900MHz) makes it a super fast mobile phone.
Using it as a mobile phone is not too bad. Some say it is too large as a mobile phone but holding it as a phone is comfortable enough for me. It reminds me of the large handsets in the mid 1990 but this time it is lighter and thinner. I have a bit of a hearing problem and I like that the Note's speaker is LOUD.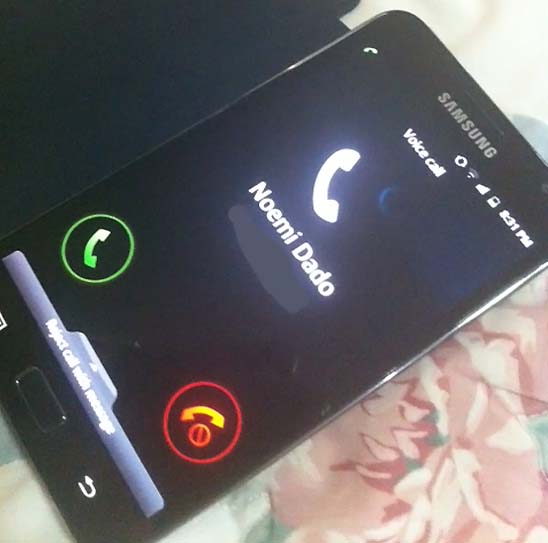 5. Attractive features
Aside from the 8 MP, 3264×2448 pixels, autofocus, LED flash camera, the self-photo with a timer makes it even more appealing to me.
The voice talk is also a cool feature for times I don't need to manually send SMS. I sent an SMS to my husband using the voice talk and it appended "hey love", without even uttering those words.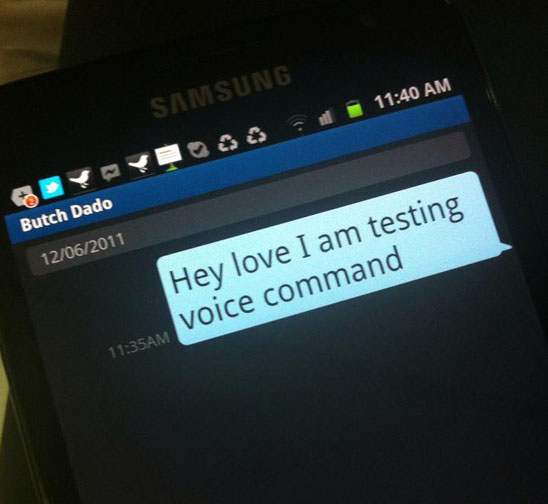 Confused whether this is a phone or a tablet? Well I just love this tablet-cum-smartphone and might very well be the very first tablet-cum-smartphone in the market!
I will review more as I get to fiddle with the other features. Endadget offers a comprehensive review complete with videos if you care to read more on the hardware and software.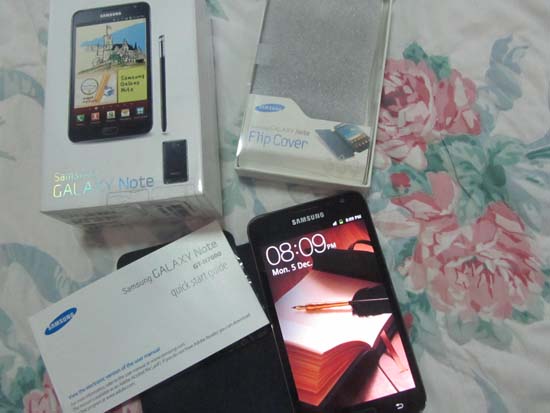 The suggested retail price is P35,990 but it comes Free with a Smart Postpaid Plan 2000.
I bought my Samsung Note at Digital Walker in Eastwood using my credit card because I wanted a Zero Plan . The Credit card price is 35,990 pesos and it is the same price as the straight credit card purchase. Their cash price is around 34,000 pesos .
Both cash and credit card purchase come with their Urban Ears headphones worth 1,980 pesos. The purchase also comes with a Flip Cover.
Carlo from Unbox.ph says the cash price is around 33,500 pesos from Digital Walker (he must have gotten a 500 peso discount because I saw the listed cash price as 34,000 pesos). Anyway, it is great to get the Samsung Note from licensed distributors. He explains:
One of the benefits of buying from a licensed distributor of the Samsung Galaxy Note is that you get the official Flip Cover for free. This freebie pretty much equalizes the price gap. For example if you try to get the Samsung Galaxy Note with Samsung Warranty from online sellers you can get it for as low as Php31,000. Digital Walker sells it for around Php33,500 if you'll buy in cash but you get the free Flip Cover. If you peg the price of the cover at Php1,500 then it's actually just more expensive by Php1,000 which is okay for me since I get peace of mind.
Read Carlo's Samsung Galaxy Note review and Samsung Galaxy Note Review – once you supersize can you go back…?*
You also get this cute pair of headphones.