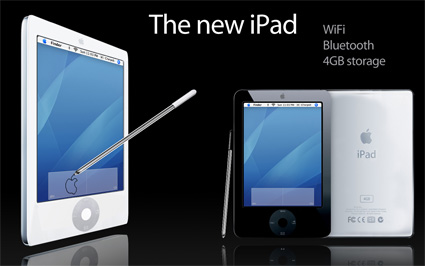 The 250,000-some people who pre-ordered their iPad don't have much longer to wait – the iPad has finally been released! At this writing, I'm sure all the iPads being sold at the Apple Store are all gone. Armed with over 150,000, the iPad is Apple's response to the increasing popularity of ebook readers and netbooks. In fact, one of the iPad's biggest selling point is the built-in eBook app. Users can purchase and download thousands of books, most of which are being sold for under $10. There are tens of thousands of free eBooks available as well. For those who don't have time to sit down with a good eBook, the leading publications in the United States also created iPad-optimized versions of their issues. Amazon's Kindle Store can be accessed via the iPad as well.
As for the other apps, the iPad uses the same firmware found in the iPod Touch and iPhone, which means that all 150,000 apps available on the App Store will work for the iPad. A number of other apps have also been developed just for this tablet computer.
No news as to when the iPad will hit the Philippines just yet, but I bet it'll be overpriced and just as desirable as an iPhone. I wonder if Philippine users can take advantage of the iPad-enabled eBooks.