The Sony Ericsson Xperia X10 has landed in the Philippines! For those who are unfamiliar with this innovative device, the Xperia X10 is Sony Ericsson's first Android phone. It was also designed to be the ultimate entertainment and communication device. Here are five reasons to be excited about the arrival of the Xperia X10.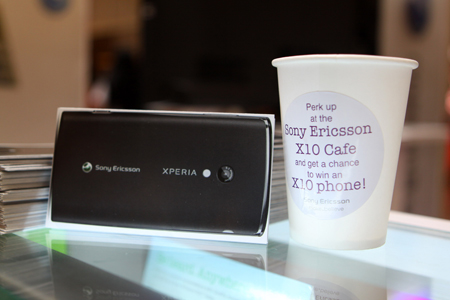 Easy to use
Even the most technophobic consumer can get used to the Xperia X10 in minutes, thanks to its easy-to-use, smart visual user interface. Its responsive 4″ WVGA scratch-resistant touchscreen and high-speed 1GHz Snapdragon processor makes navigation a breeze. There are also a number of user-friendly qualities, like the Timescape with infinite button, which presents all the latest communication events – text messages, emails, even updates from Twitter and Facebook – in a single window.
High quality imaging
No need for you to bring a digital camera – the Xperia X10 has an 8.1-megapixel camera with Face recognition that automatically tags a person's name.
Easy access to Google
Need to look up something in an instant? Did someone send you an urgent email while you were out? The latest Xperia phone gives you access to Google services like Gmail, Google search, Google Maps, Gtalk, and more!
Applications galore
Your new Xperia phone will come with free applications from the Android Market. You can also browse through the market and buy apps that cater to your needs and lifestyle.
Free Sony DVD player
If you buy your Xperia X10 at the Xcite! Xsite! activation center, you get to bring home a FREE Sony DVD Player! Sony Ericsson's Xcite! Xsite! will be at the Restaurant Concourse of Power Plant Mall, Rockwell Center, Makati, from April 15 to 21 and at the Exhibit Lobby of Glorietta 4, Makati from April 26 to May 2. SRP for the Sony Ericsson Xperia X10 is Php32,500.
You can also win your very own X10! All you have to do is visit the Xcite! Xsite! and send Facebook shoutouts or Tweets. This will give you a raffle coupon for a chance to win an X10. The raffle draw will be on May 6, 2010, so go try out this revolutionary phone when you can!