Looks like we didn't need a rumored Apple media event to see the brand spanking new Mac Pros, Mac Mini, and iMac!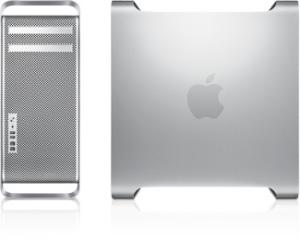 The Apple Mac Pro 2009 promises faster performance and graphics with Quad Core Intel Xeon Nehalem, NVIDIA graphics treatment with the INVIDIA GeForce GT 120 with 512 MB. The Quad-Core Mac Pro is selling for ? 136,990.00 and the 8-core Mac Pro (2x Nehalem) is priced at ? 179,990.00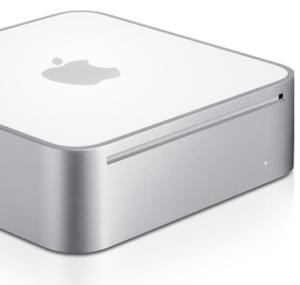 The new Mac mini also has faster graphics performance with the NVIDIA GeForce 9400M, and two versions that differ in memory configuration. The top of the line 320GB Mac Mini is selling for ? 44,990.00 and has 2Ghz Intel Core 2 Duo CPU, 2GB RAM, 8x SuperDrive, 320GB HDD, and of course the NVIDIA GeForce 9400M. It also uses 45% less power than its predecessor and less than 13W while idle. The 120GB Mac Mini sells for ? 33,990.00 and has 2Ghz Intel Core 2 Duo CPU, 2GB RAM, 8x SuperDrive, 120GB HDD, and 1GB RAM.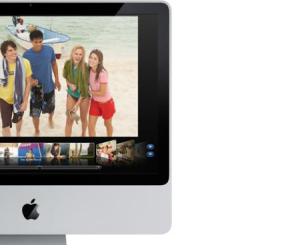 Finally, the new iMacs are equipped with either the NVIDIA GeForce 9400M graphics or NVIDIA GeForce GT 130. Each iMac features a glossy display, a built-in iSight video camera, mic and speakers in thin aluminum and glass, as well as a Mini DisplayPort connector for a pure digital signal to the new Apple 24-inch LED Cinema Display. There's also AirPort Extreme 802.11n Wi-Fi networking; Bluetooth 2.1+EDR; Gigabit Ethernet; a total of six USB 2.0 ports (including two on the Apple Keyboard); and one FireWire 800 port. ? 119,990.00 can get you the top-of-the-line 12-inch iMac with a 3.06Ghz Intel Core 2 Duo, 4GB RAM, 1TB HDD, 8x Super Drive, and NVIDIA GeForce GT 130 with 512MB memory.