"I left my heart in San Francisco" rings true to me. I left it two days ago when I said goodbye to my two sisters who are based in San Francisco and a brother based in Missouri . We all had a grand reunion last October 30. On our way to the Giants' Parade in a Lynx Bus, I took this photo from the window. While the bus was moving, I pressed the iPhone 4 shutter to capture as many photos as I can. The skies were blue and the cool and sunny weather complemented the victory mood of the passengers inside the bus. I loved the result of these two photos: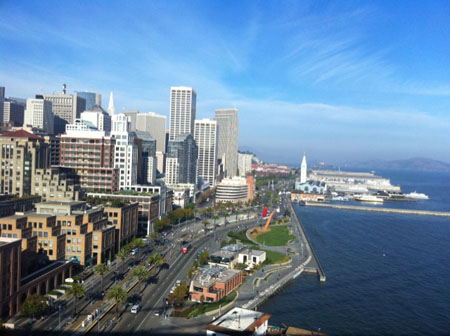 One of these photos is High Dynamic Range (HDR) and the other is none. Which photo is better?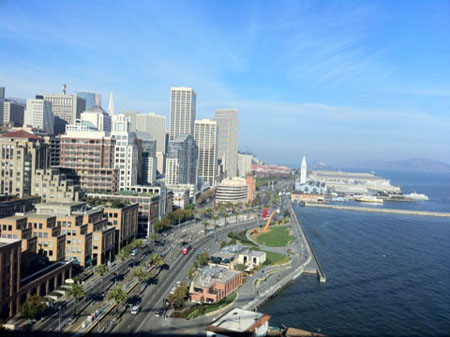 Surprisingly, I liked the first photo, the non-HDR photography. The way the iPhone creates HDR images is by taking three photos with different exposures. "We'll just call them dark, medium and light. It then crams these pictures together and pulls out the best exposed bits for the final picture. "
Here are more samples of HDR photography from iPhone 4.

Another favorite iPhone 4 trick I like is the use of the Hipstamatic iPhone app. Indeed, digital photography never looked so analog. Here is a photo taken during a seventies themed party. It looks so vintage!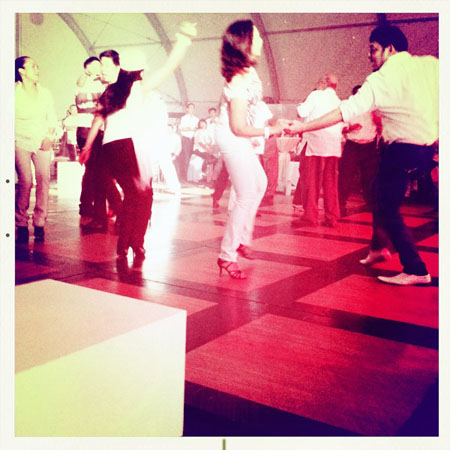 These are just two of the awesome iPhone 4 photography. I am sure there are a lot more tips and tricks.
iPhone photography is a growing medium, "very much like Lomography and the way it champions light-hearted, lo-fi, everyday shooting and off-beat effects."