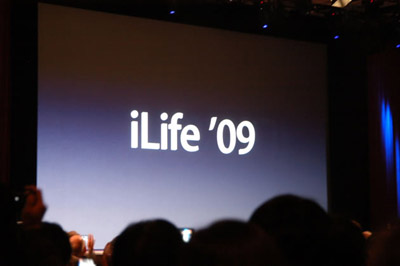 MacWorld ended today with a keynote address from Phil Schiller, Apple Senior Vice President of Worldwide Product Marketing, who had three, exciting new things to tell the audience.
First item on the agenda was the introduction of iLife 2009 and the new iPhoto. If last year's addition was the ability to browse photos by events, iPhoto allows you to browse by places and faces. Yup, it now has face detection! When you identify a face, iPhoto finds other faces, marks those with similar features as the same person, and asks you to confirm the identities. iPhoto's new face detection technology also comes in handy when you use the Slideshows, to avoid cropping out people from the photo. As for the place, iPhoto uses GPS geotagging to display the location on Google Maps; if you don't have GPS data, you can enter the event's location and iPhoto will add it to your database. iLife and iWork 2009 will be available in a Mac Box Set soon.
Next, Schiller talked about the new 17-inch MacBook Pro, which will be available at the end of the month for $2,799. It's 17-inches large, has a 2.66 GHz CPU, 4GB RAM, and a 320GB; however, you can opt to add a 256-GG SDD and a non-glare display for an additional $50. Other features retained from the 15-inch MacBook Pro are the FireWire 800, Mini DisplayPort, USB, and glass trackpad.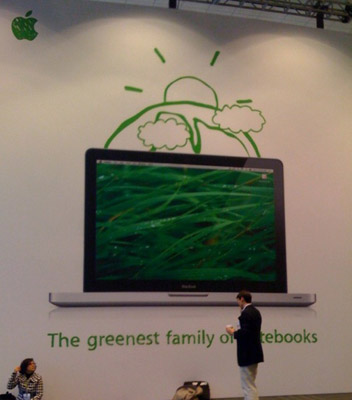 The new MacBook Pro will also be marketed as the "greenest family of notebooks" because of its new battery technology, which lasts 7 hours using discrete graphics and 8 hours with integrated graphics – which Apple claims is three times the battery life of the industry standard. I'm really looking forward to how the new MacBook Pro's release!

Photo credit and source