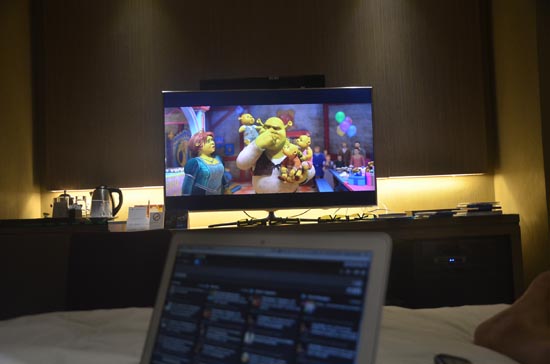 Watching the Samsung Smart TV (UA60D8000) and the latest blu ray player (BDD5500) in action convinced me to consider buying a blu ray player. The question was how do we avail of blu ray DVDs. They tend to be pricey and at worst, hard to find. While surfing for the review materials for the Samsung Smart TV, I came across a press release from Samsung about blu ray DVD promotion. I probably missed this because I was still in Australia when the promo came out. It is not too late though.
The good news?
Samsung Electronics Philippines Corporation (SEPCO), the country's innovative leader in audio-visual technology, has partnered with TradePort E-Soluctions, Inc. to launch the ingenious and extremely special Samsung BluPass Promo – an exciting new way of renting out high-quality Blu-ray movies!
The Samsung Blupass is an extraordinary perk exclusive to Samsung customers. Available from August 15, 2011 to December 31, 2011, any customer who purchases a Samsung Blu-ray player, Samsung Smart TV or 3D TV with a Blu-ray player, will automatically receive a Samsung BluPass card!
The Samsung BluPass is a privilege that allows its subscribers to rent out high-quality Blu-ray titles from a vast online library of movies, television series, and audio-visual entertainment for free! What's more, these Blu-ray discs will be delivered right at your doorstep without any extra cost. With unlimited titles to choose from, enjoying a night-in on the couch has never been better!

Registration is a very simple process for the Samsung BluPass. One only has to go online and register their purchase and BluPass card in order to avail of the service. After which, the customer can now access their BluBox where they have to choose at least 10 titles as the BluPass program has an automatic allocation depending on priority and availability of the titles. The Samsung BluPass rental is unlimited, provided that the card is still valid and the delivery location is within Metro Manila or the nearby provinces (such as Bulacan, Cavite, Laguna, Pampanga, and Rizal).
Enjoy the latest blockbuster movies in Blu-ray definition with the new Samsung BluPass promo!
For more details, check out Samsung LED D800 product specifications.
Suggested retail price are as follows:
Samsung Smart TV
UA60D8000 = 319,900 pesos
UA55D8000 = 239,900 pesos
Blu ray players
BD-D5500 or BD- C6900 = 9990 pesos