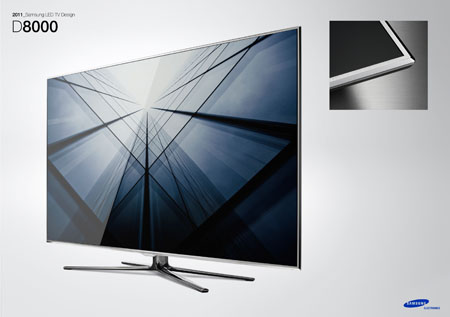 The Samsung Smart TV LED8000 is truly the first of its kind to hit Philippine shores. Contrary to the "idiot box" of days past, the Samsung LED8000 is equipped with an intelligent feature that suggests content based on you viewing behavior. It's also hooked up to the internet and comes with an interactive web browser so you can address all your multimedia needs in just one device. As for the viewing experience itself, the Samsung Smart TV LED8000 gives it more depth, thanks to its 3D-compatible screen with the first-ever 3D sound system. Moreover, it also offers the convenience of a touch-screen remote control, which makes channel surfing easier and more enjoyable.
Here are just some of the things our family can do with a Samsung Smart TV.
Make live Tweets about current events
With its built-in SocialTV feature, you can watch television while checking Facebook or Tweeting updates at the same time. This is perfect for new media junkies like my mom, whose Twitter feed is a source of news for nearly 5,000 followers as she comments on the latest political and social issues in the country.
Art film nights with friends
Movie ticket prices are becoming increasingly more expensive, and I find it more practical to just torrent the latest movies and view it at home (unless it's a movie I really want to support). The Samsung Smart TV has a Share-All feature that can synchronize content from other gadgets like a laptop or external hard drive, allowing me to watch my downloaded movies in an ultra-large screen. With this TV, I can also host movie nights with friends and show them interesting art films we wouldn't otherwise be able to see.
Long-distance family parties
The Samsung Smart TV can support Skype, which means that my sister and other family members who are currently based abroad don't have to feel left out when we have family gatherings at home! By logging onto Skype at the same time as our party, it'll almost feel like my sister never left home.
Guilt-free all-night TV show marathon
Today's TV shows have a way of sucking you into their world completely and keeping you up all night, because you just have to find out what's going to happen next. With the Samsung Smart TV, I can watch TV as long as I want without worrying about how much electricity it consumes. Samsung made sure that this television would be energy-efficient, just like its other LCD TVs and LED TVs.
Our living room could sure use a Samsung Smart TV. I hope we win one!