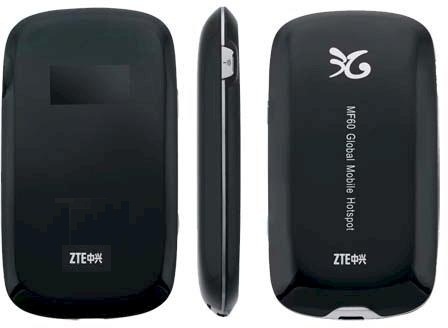 I am planning to buy a ZTE MF60 USB Modem , a portable WIFI modem that actually supports HSPA+ network but first I want to see which telco has strong HSPA + signal in our location in Pasig. This nifty pocket wifi works like my 3 MIFI except that this model supports the new HSPA+ network from both Globe and Smart which means that the portable WIFI modem can reach the 10Mbps or 12Mbps downlink speeds of the telco.
So which telco SIM should I get?
Based on the list provided by Yugatech , the winner is SMART. I am so excited to get my new pocket WIFI. A separate review will follow after using it.
HSPA+ Site List for SMART
Bacood, Manila City
My Place, Quezon City
West Ave., Quezon City
Teachers Village, Quezon City
Project 7, Quezon City
MSC 2 NIA Macro Tempo (sec3), Quezon City
UP Diliman, Quezon City
Congressional Village, Quezon City
Tondo, Manila City
Intramuros, Manila City
Tutuban Center, Manila City
R. Magsaysay, Manila City
Gagalangin, Manila City
Bo. Roxas Tondo (formerly ICA), Manila City
San Miguel, Maypajo, Manila City
Balic-Balic, Manila City
J. P Rizal, Makati City
Malibay – El Taytay, Pasay City
Manggahan, Pasig City
Winson, Pasig City
PLDT Wise Tower, Makati City
Metropolis Alabang, Muntinlupa City
RC Bldg., Makati City
Ateneo, Quezon City
UST, Manila City
Manila P. Noval 1800U, Manila City
Xavierville, Quezon City
Earnshaw, Manila City
Veterans, Quezon City
Maypajo, Caloocan City
Sta Mesa Reloc, Manila City
Maybunga, Pasig City
Victorio C5, Taguig City
Lawton Post Office, Manila City
J.Fajardo, Manila City
Paligsahan, Quezon City
Mariblo, Quezon City
Gastambide, Manila City
Shaw-Acacia, Mandaluyong City
A. Bato, Caloocan City
COD Manila, Quezon City
Manila Zoo, Manila City
Tabacalera Reloc, Makati City
Elsie Gaches, Muntinlupa City
Panabo, Panabo City
Koronadal, Koronadal City
Kidapawan, Kidapawan City
Butuan, Butuan City
Marawi 3, Marawi City
Gaston_Park, Cagayan de Oro City
Davao – Villa Margarita, Davao City
Davao City-Los Amigos (Tugbok), Davao City
Ipil, Ipil
Piltel Lanang, Davao City
Davao – Cabantian, Davao City
Polanco, Polanco
Davao – Puan, Davao City
Licayo, Dapitan City
Dipolog 1, Dipolog City
Kabacan, Kabacan
Piltel Digos, Digos City
Davao – Ponce, Davao City
Gensan EMX, General Santos City
Iligan, Iligan City
Davao – Shrine Hill, Davao City
Davao – Sasa, Davao City
Davao – Toril, Davao City
Zamboanga City, Zamboanga City
Pagadian 2, Pagadian City
Davao – Ecoland, Davao City
Davao – Buhangin, Davao City
Matina_Aplaya, Davao City
Ulas, Davao City
Davao – Agdao, Davao City
Davao – Mintal, Davao City
Butuan-Montilla, Butuan City
Catalunan_Grande, Davao City
Davao – Catitipan, Davao City
Davao – Panacan, Davao City
Dumoy, Davao City
Davao – DBP_Village, Davao City
Davao – Bangkal, Davao City
Davao – Osmena_Park, Davao City
Jacinto, Davao City
Davao – Bacaca, Davao City
Davao – Obrero, Davao City
SM Davao, Davao City
Limketkai Mall, Cagayan De Oro City
PLDT PONCIANO, Davao City
Toledo – Lutopan, Toledo City
Punta Princesa, Cebu City
Consolacion – NH Lamac, Consolacion
Zarraga, Zarraga
Pototan, Pototan
Iloilo – Jaro Plaza, Iloilo City
Pavia, Pavia
San Miguel, Iloilo, San Miguel
Minglanilla, Minglanilla
San Jose Town Proper 2, San Jose
Oton, Oton
Bacolod – Daalco, Bacolod City
Ormoc Proper 1, Ormoc City
Mandaue – Cabancalan Rod, Mandaue City
University of Cebu-Banilad SWEEP, Cebu City
Cebu – Lahug 2, Cebu City
University of San Carlos – Technological Center, Cebu City
Labangon (relocation), Cebu City
Basak (Lapu-Lapu), Lapu-Lapu City
EG Mall, Cebu City
Cebu – Edu Pelaez, Cebu City
Iloilo 4 – Airport, Iloilo City
Boracay, Malay
Iloilo Downtown, Iloilo City
Bacolod-Lacson (Santo Niño), Bacolod City
Bacolod City Proper, Bacolod City
MSC 3 Cebu, Cebu City
Talamban, Cebu City
Colon, Cebu City
Lapu-Lapu City, Cebu City
MEPZ, Cebu City
Gonzales, Cebu City
Li-ong, Mandaue City
Mactan – Shangri-la, Lapu-Lapu City
Bakilid, Mandaue City
Basak Mandaue, Mandaue City
Plantation Bay, Lapu-Lapu City
Cebu – Parian, Cebu City
Cebu – Rafols, Cebu City
Cebu-Pahina, Cebu City
Salinas, Cebu City
Cebu – PLDT South, Cebu City
Cebu – San Roque, Cebu City
Mactan – Maribago, Lapu-Lapu City
Cordova Mactan, Cordoba
Mandaue – JH Pagsabungan, Mandaue City
Mandaue – Looc, Mandaue City
Lapu-Lapu – Babag, Lapu-Lapu City
Cebu – Port Area, Cebu City
Keppel Center (Monte de Piedad Bldg.), Cebu City
SM City Iloilo, Iloilo City
Iloilo-PLDT La Paz, Iloilo City
Cebu – EG Shamrock, Cebu City
Gaisano Fiesta Mall, Talisay City
Piltel Mabolo, Cebu City
List of Globe HSPA+ 4G Sites in Metro Manila
Brgy. 22, Caloocan City
Kaunlaran Village, Caloocan City
Llano Road, Caloocan City
Larangay, Caloocan City
Brgy. Kaybiga, Caloocan City
Grace Park West, Caloocan City
Brgy. 173 North, Caloocan City
10th Ave., Caloocan City
Baesa, Caloocan City
Brgy. San Isidro, Makati City
East Rembo, Makati City
Fabella St, Mandaluyong
Brgy. Vergara, Mandaluyong City
Sta. Ana, Manila
Sta. Cruz, Manila
Sta. Mesa, Manila
Sta. Mesa, Manila
Punta, Manila
Sta. Ana, Manila
Tondo, Manila
Sampaloc, Manila
Tondo, Manila
Sampaloc, Manila
Ermita, Manila
Roxas Boulevard, Manila
Tondo, Manila
Tondo, Manila
Brgy. Concepcion, Marikina
Tangos, Navotas
Brgy. San Agustin, Novaliches
San Bartolome, Novaliches
Balara, Quezon City
La Loma, Quezon City
Project 8, Quezon City
Brgy. Holy Spirit, Quezon City
Bagong Bantay, Quezon City
Brgy. Holy Spirit, Quezon City
Brgy. Pasong Tamo, Quezon City
Brgy. Don Antonio, Quezon City
Brgy. Paltok 5, Quezon City
Brgy. Bungad, Quezon City
Brgy. San Antonio, Quezon City
Fort Bonifacio, Taguig
Brgy. Mabolo, Valenzuela
Fortune Village 5, Valenzuela City
via yugatech