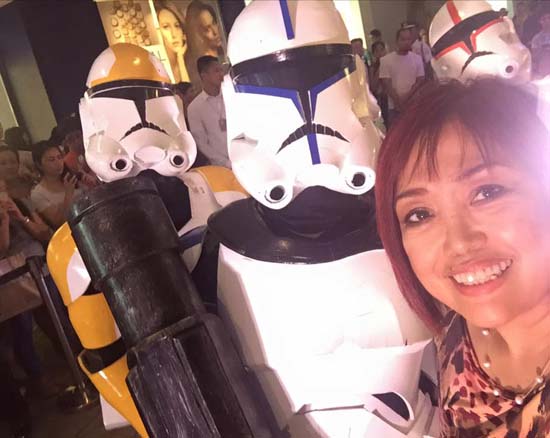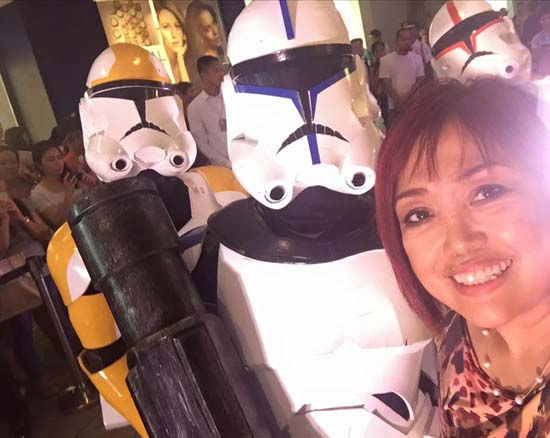 I am a first-generation Star Wars fan. I clearly remember watching the movie in the 1977 as a college student in Manila. That geeky experience always stays. Fans are always abuzz with everything Star Wars. Fourty years later..which has been "a long time ago in a galaxy far, far away", I am still mesmerized with Star Wars as The Force Awakens in December.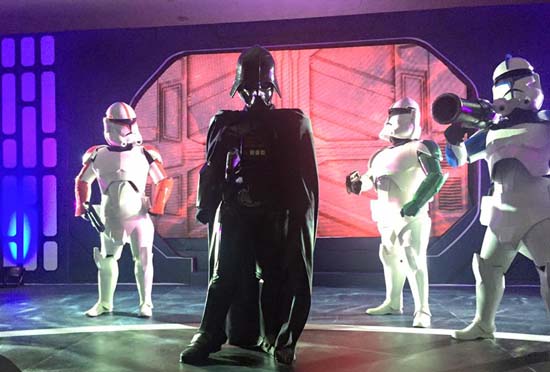 I was in for a treat at Globe's launch of the partnership with Disney Southeast Asia which allows the telco, to bring the Star Wars fever with a series of experiences and offerings in anticipation of the movie premiere this December. But before all the announcement, a lot of amazing Star wars entertained us like this fun duel with Star Wars characters:
The collaboration with Disney and its brands such as Star Wars allows Globe to bring more wonderful experiences to their customers from exclusive theatrical releases to innovative offerings. As Star Wars fever heightens in the Philippines, Globe wants to give its customers exclusive access to the premiere. Not only that, Globe wants to transport their customers into the Star Wars galaxy.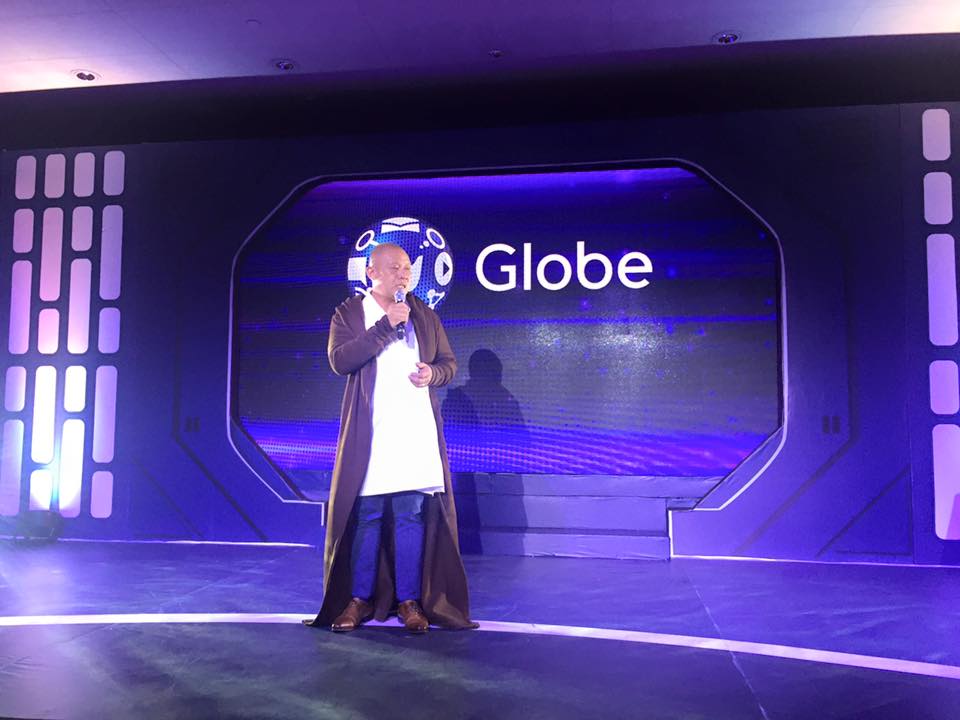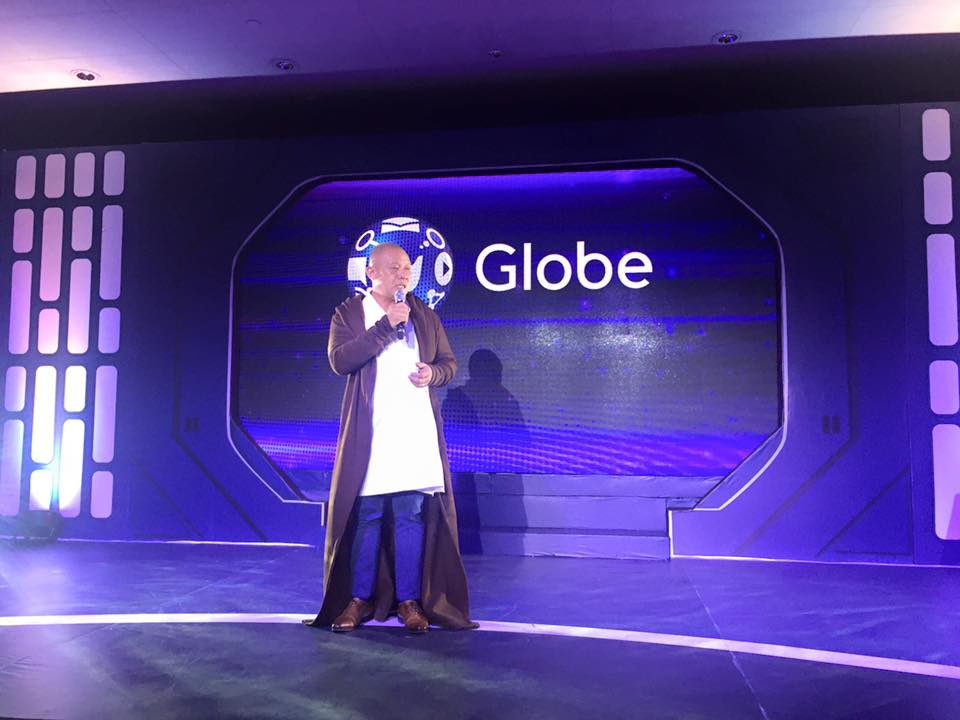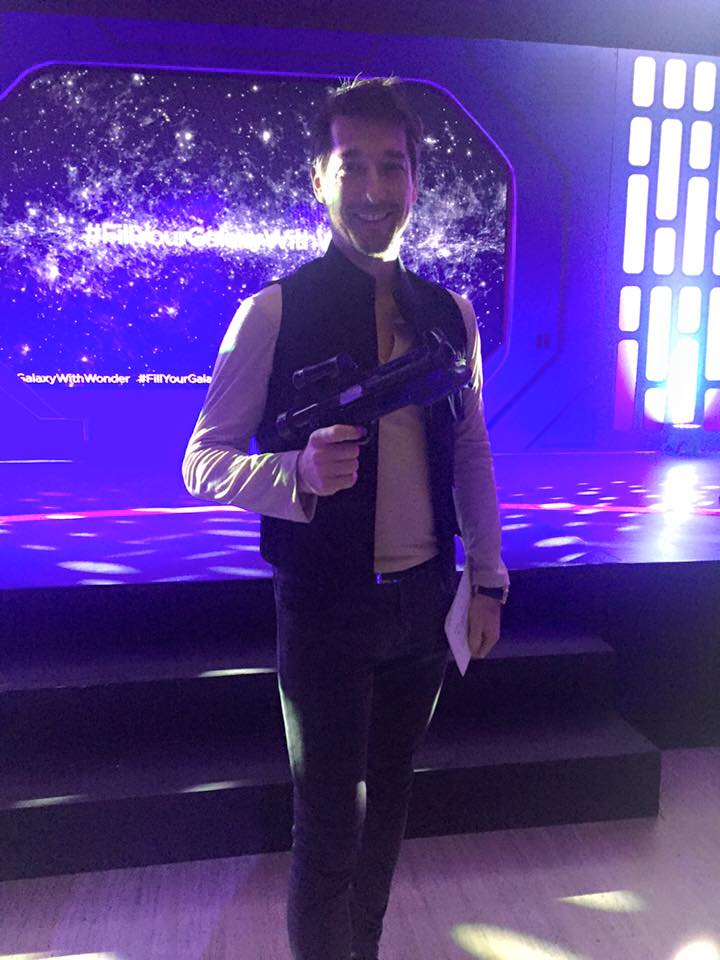 It was so exciting that Globe held an event where they transformed its Generation 3 (GEN3) stores nationwide into a Star Wars-themed hub with creative installations, exclusive Star Wars : Battle Pod arcade games and premium collectible accessories, toys like the BB-8 droid, gadgets up for grabs for all Star Wars fans.
Watch this video when I visited the store with media:
If you are a Star Wars fans, you should visit the Globe GEN3 store at Greenbelt 4 in Makati to check out the Star Wars display.Play a few rounds with the Battle pod and start an exclusive collection of Star Wars gadgets from the classics to The Force Awakes thematic designs. GEN3's collection of Star Wars digital connectors and accessories include Darth Vader and Storm Trooper car chargers, Star Wars character flash drives, phone cases and power banks.
Customers can purchase the Sphero BB-8 at the Globe GEN3 Store in Greenbelt Makati and soon in other GEN3 Stores nationwide. Offered at P12,499.75, the BB-8 is iOS and Android-compatible, housed in a durable polycarbonate shell and boasts of a Bluetooth smart BLE connection of up to a 100-feet range.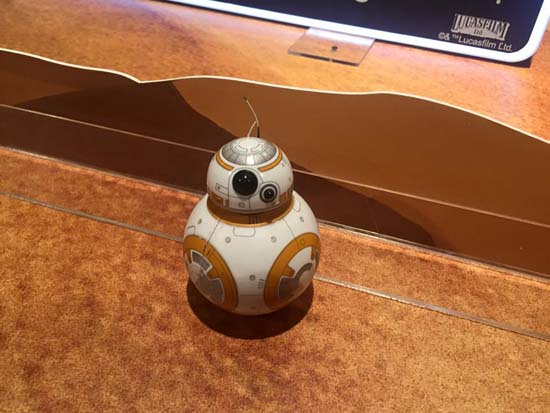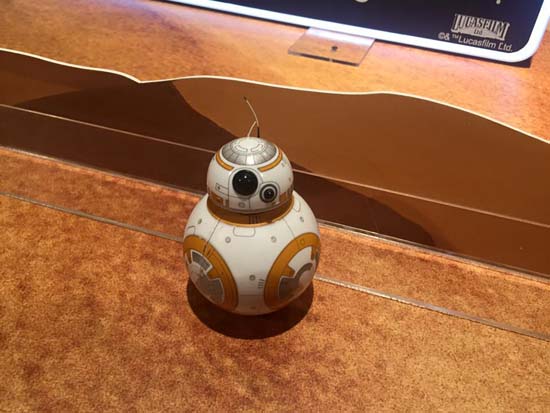 BB-8 is an astromech droid, which operates approximate 30 years after the Battle of Endor. It has a domed head, similar to the R2 series of astromech droids, with the bulk of its body made up of a ball that the droid rolls on. The BB-8 has something unlike any other robot: an adaptive personality that changes. Based on its user interactions, the BB-8 will show a range of expressions, learn the obstacles in an environment, and even perk up when given voice commands.
I was not able to play with BB-8 but  during my second visit, I will ask for a demo.  Go visit the Globe Gen 3 stores and be amazed with the Star Wars experience.