Holy Week is a quality time for families and even being by yourself. Well, Globe At Home totally gets that, and they want to help make our Easter celebrations even better, especially after the tough year we've had.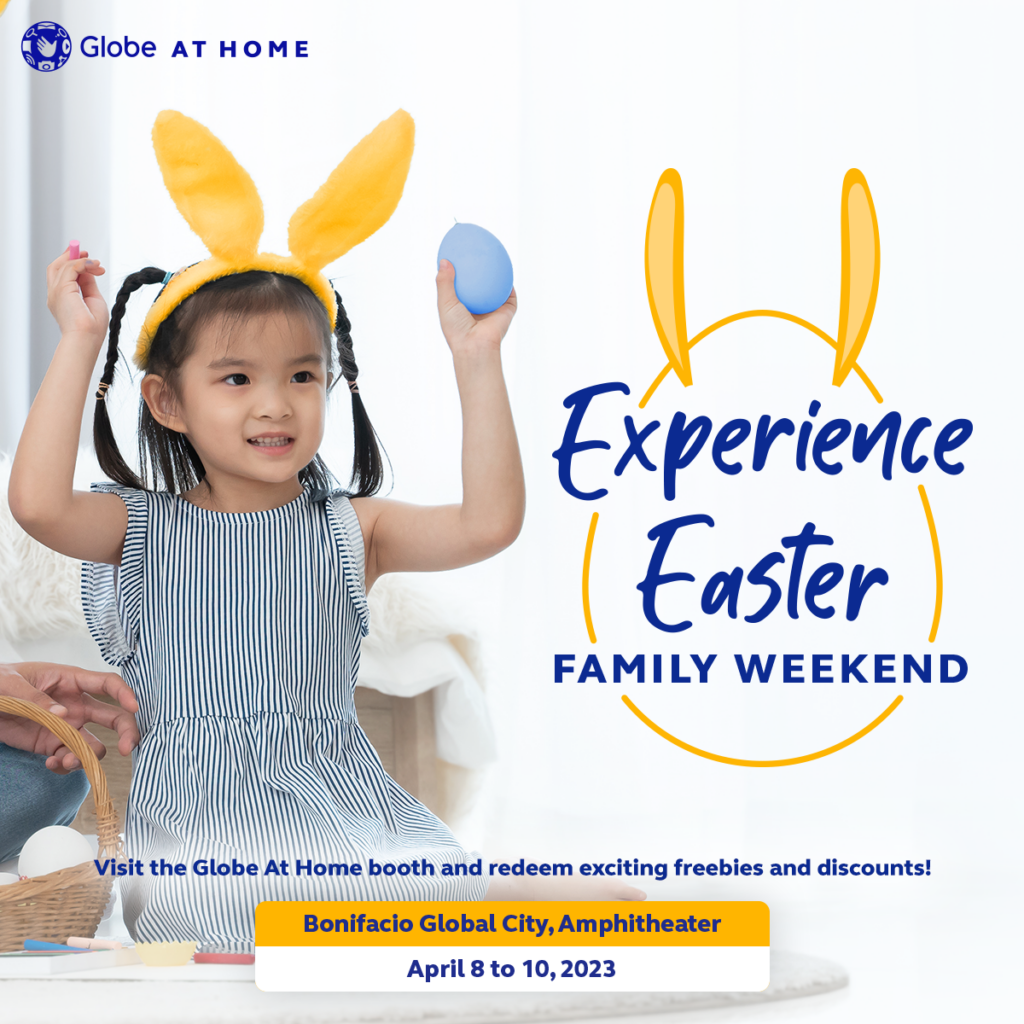 They've got this awesome new GFiber Plan 1699, which not only gives you super-fast internet at 200Mbps, but also comes with 12 months of Disney+ mobile access and 3-month premium access to HBO GO, Viu, Prime Video, and KonsultaMD. It's perfect for streaming movies, gaming, and video calls with family far away.
And to make things even more exciting, Globe At Home has set up a bunch of fun Easter activities in Manila and other key cities. They've got this digital egg hunt where you scan QR codes to find hidden eggs and even paint one on a big screen. How cool is that?
There's also a booth where you can try out a voice-activated digital home with all sorts of smart gadgets, all powered by GFiber. And if you need help, the Globe Home Squad is there to assist you.
Speaking of the Home Squad, they're a team of technicians who can help you set up your whole-home connectivity and work with devices from a bunch of different brands. Pretty handy, right?
If you're feeling competitive, join a race and win some prizes. And once you've had your fill of fun, you can take home exclusive goodies from Globe At Home.
There were these experiential booths at SM The Block from March 31 to Apr 2, 2023, and there's another one coming up at the BGC Amphitheater from April 8 to 10, 2023. Don't miss it!
Oh, and if you're looking for something more budget-friendly, there's FamSURF199 for Home Prepaid WiFi users. It's got 23GB of shareable data and 7GB of free access to watch, chat, learn, and earn apps. Just make sure to register your Home Prepaid WiFi SIM by April 26 or it'll be deactivated.
Globe At Home really wants to help us make the most of our family time this Easter. You can apply for a GFiber Plan or load up on FamSURF at glbe.co/GFiber, and you can book a Globe Home Squad visit at glbe.co/HomeSquad. Let's create some unforgettable Easter memories with Globe At Home!