As most of you know, I have been a Globe subscriber since 1999. Since then, I have had my fair share of ups and downs with my cellphone provider. One of my biggest peeve was the inaccurate billing from my iPhone which was resolved when I switched to unlimited data browsing. It did not help that the mobile browsing speed was just too slow and the "network lost" alert often seen in my iPhone.
However things changed since I upgraded to iPhone 4. The mobile speed picked up that I even use my iPhone 4 for internet tethering in my netbook or macbook. I can't tell for sure if it is due to iPhone 4 or Globe's upgrade of their mobile data technology.
Anyway, Globe Telecom shared me some good news via email the other day. The good news is regarding new technologies to be released and adapted to mobile data usage, particularly LTE (long-term evolution) for 3G mobile data services.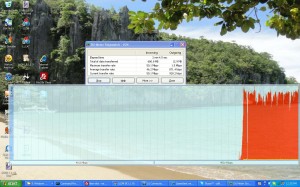 Click image to enlarge



Mobile broadband technology is big here in the Philippines. At the end of the third quarter of 2010, Globe Broadband told me they breached the 1 million subscriber mark. Seventy percent of these subscribers are wireless-based. By next year, the next new wave of technology is moving towards Long Term Evolution or LTE.


Click image to enlarge
The screencaps on the speedtest (as shown to me by Globe) shows even higher downloading and uploading speeds for browsing, streaming, and even file transfer: way, way faster than the current standards in 3G.
Now I am going to be one happy subscriber if this good news is finally on my mobile phone.
Read more on the technical details below: