The Man of Steel or the Dark Night?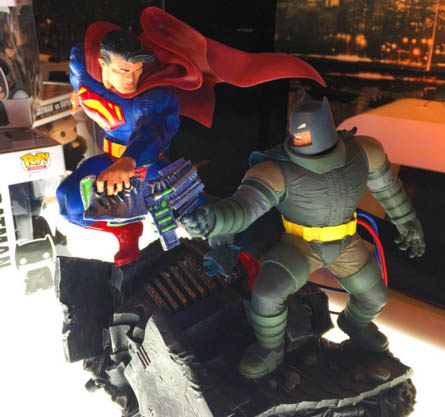 I love both superheroes and I am sure it is difficult to choose. But I will go with my childhood memories.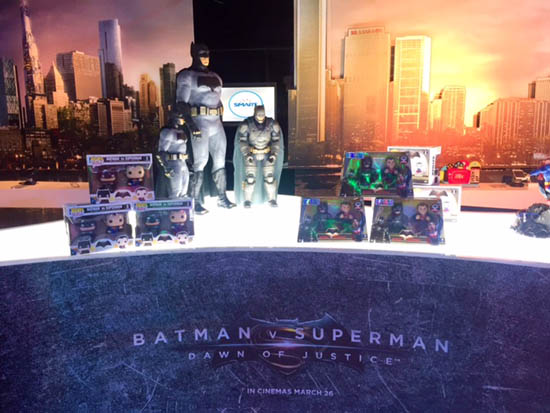 I choose Team Batman simply because it is the first superhero I watched as a kid. Batman is a 1960s American live action television series, based on the DC comic book character of the same name. It starred Adam West as Batman and Burt Ward as Robin — two crime-fighting heroes who defend Gotham City.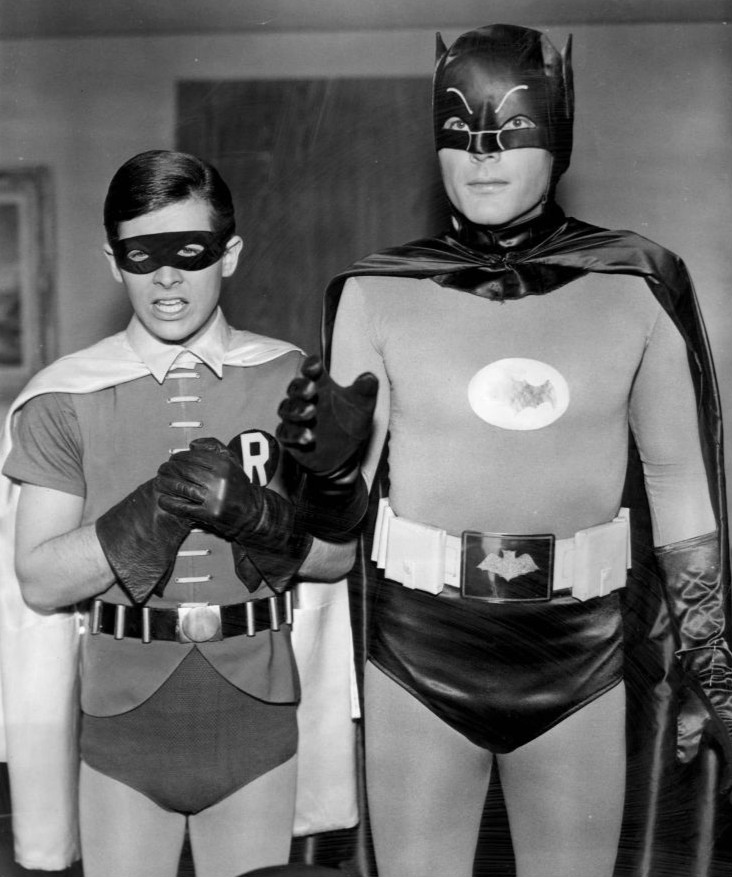 I enjoyed its "its upbeat theme music and relatively simplistic youth-aimed moral lessons, which included championing the importance of using seat belts, doing homework, eating vegetables, and drinking milk among children." In fact, the live action television show was extraordinarily popular, called "the biggest TV phenomenon of the mid-1960s".
The Batman I know is NOT the brooding "Dark Knight". So there, it is the reason I chose Team Batman.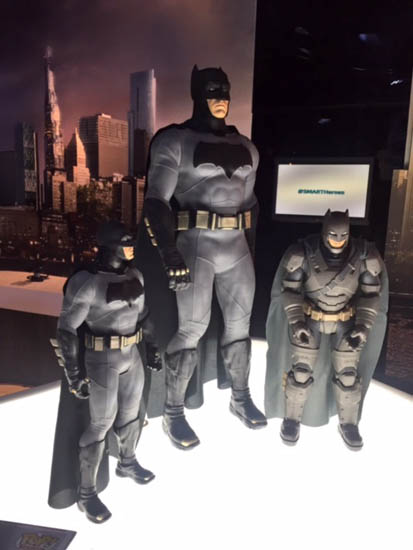 The exciting news is that Warner Bros. and  Smart Communications are in a partnership as they  take the  lead in bringing the much-awaited movie of 2016, "Batman v Superman: Dawn of Justice" . This will be shown in Philippine theaters on March 26, 2016.   Beyond the film , Smart is bringing to subscribers exciting mobile content, such as videos and interactive online challenges on its dedicated portal.
For each of their Big Bytes promos (50, 99, 299, or 799) in their Smart Prepaid, Smart Postpaid and Smart Bro , subscribers can earn and accumulate e-raffle entries. Subscribers will be notified via SMS to choose their side – either TEAMBATMAN or TEAMSUPERMAN – and send this to 238.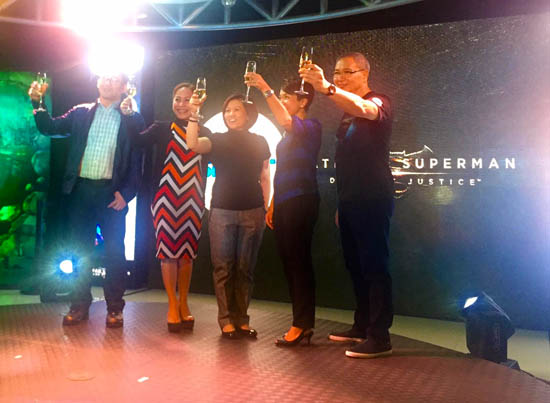 Whichever experience you choose , you will get a chance to win a trip for two to Japan or Hong Kong to experience an adventure inspired by the lifestyles of iconic heroes Batman and Superman!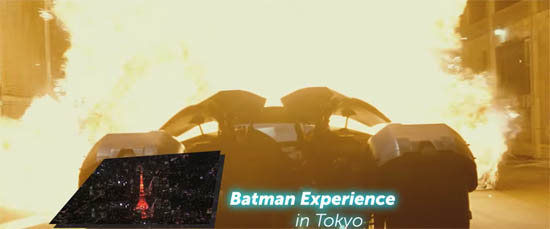 I hope to win the Batman experience. The winner gets an exciting driving experience through the streets of Tokyo with a professional guide, and a luxurious seven-course meal at the Tokyo Skytree, Japan's tallest tower that offers a stunning 360-degree view of the city. Now if you are on Team Superman, the  Superman experience takes you to jetpack flight, as well as a Superman-style Sky Jump from the Macau Tower.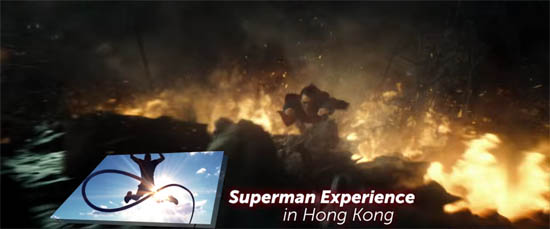 As a postpaid subscriber using the Freedom Plan, I have been using Big Bytes. I subscribe to Big Bytes 299 (For a Freedom Pan like mine, I just send a text message, "Big299 to 9990") . With Big Bytes 299, I enjoy 1.7 GB of data with FREE 1.1 GB for iflix, Spinnr, YouTube, Vimeo, DailyMotion, Dubsmash and Skype Qik, all valid for 30 days. With this subscription, I also get FREE iflix.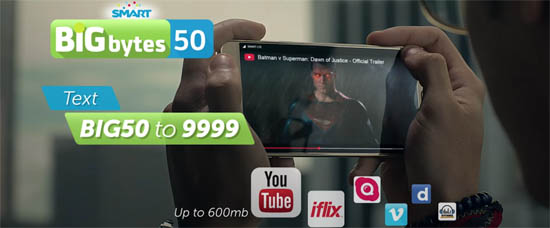 The Big Bytes 50 comes with 350 MB mobile data allocation which gives you surfing and access to social media apps and games including 600 MB of videos and music from YouTube, Vimeo, Skype Qik, Daily Motion, Spinnr and iflix – all valid for three days for only Php 50.   "Just simply register to Big Bytes 50 by simply dialing *121# – the all-access portal for all Smart promos."
Expect Smart to bring you the Best "Batman v Superman: Dawn of Justice Experience!"