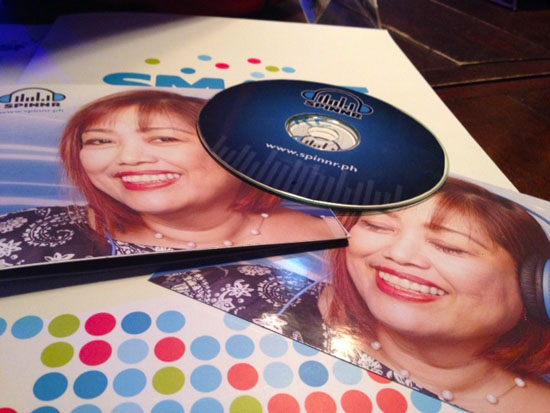 Last July, Smart launched Smart Music Portal. They offered music downloads for as low as 15 pesos per track, the lowest in the digital market today.
Now , wouldn't it be awesome if you could enjoy unlimited music? Wouldn't it be awesome if everyone could do this because it didn't need a credit card? And wouldn't it be awesome if you could meet and greet Taylor Swift or Justin Timberlake or One Republic and get VIP treatment at their next concert just because you bought their music.
It's never been easier than ever because of SPINNR.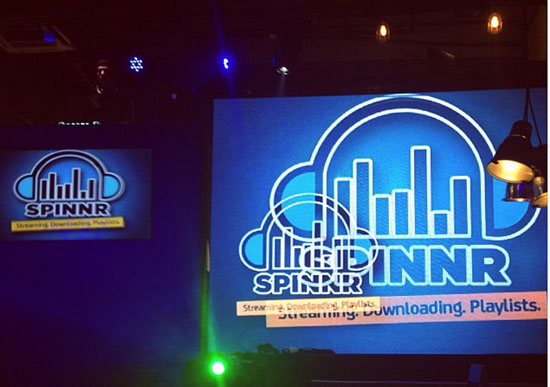 SPINNR is more than just music downloads as it makes possible unlimited music streaming at the most affordable rates, playlist customization and access , and the best download discounts.
The best thing about SPINNR is it is not just accessible via WEB and the mobile browser but through an Android app.
Music-streaming subscription service with unlimited access to more than 3 million songs from the catalog of music leaders such as MCA Music (or Universal Music Group Inc) and Sony Music Entertainment will be available. There is also a partnership with local licensee Ivory Music and Video.
How to subscribe
SPINNR users can subscribe to a package via the site or the app to enjoy unlimited full-track streaming for just 15 pesos for two weeks or PHP 1 peso a day. One can simply click to listen to all available songs – from the chart toppers like Kate Perry, Lady Gaga, Justin Timberlake and One Direction and to classic oldies , hard-to-find tracks and OPN favorites.
Other packages:
SPINNR PLus 15 packages offer 20% discount for full song downloads – lowering the most affordable download rate of PHP 10-15 per song.
SPINNR PLus 7 ( PHP & for 7 days with 10% download discount)
SPINNR Plus Premium (PHP 29 for 30 days, with 30% download discount)
SPINNR Plus VIP (PHP 49 for 30 days) offers 50% song download discounts plus first and exclusive access to Smart Music's events , promos and other perks
How to register
For first-time users, SPINNR is offering unlimited music streaming at no cost for their first 15 days. Registration is open to all Smart, Talk ' N Text and Sun Cellular subscribers via web or mobile browser or via the Google Play app. To register, just head off to http://spinnr.ph.
How to use the SPINNR
You will find top charts, SPINNR picks, featured songs. For those who registered with SMART Music , you can already log in and use SPINNR.
I tried website to check the workout songs. It's too bad I can't get it for free this time since I already subscribed SMART Music.