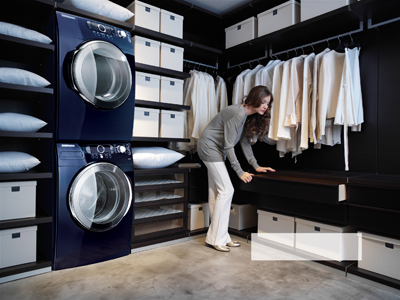 Survivors of typhoon Ondoy are unable to do many simple tasks we often take for granted, like washing our clothes or even charging our cellphones. To make life easier for those whose homes were damaged by the flood, Samsung Philippines is offering the following free services:
Free use of Samsung washing machines, (soap and fabric softener provided, maximum of 7 kilos per person)
Free cleaning,check-up and repair of Samsung products (free labor for both in and out warranty & 50% discount on parts for in warranty-maximum of 3 units per customer)
Free calls (maximum of two minutes talk time)
Free charging of phones (Samsung and Non- Samsung)
Samsung's Hope Service Campaign will be taking place from October 6 til October 19 at the parking area of Ever Gotesco Mall Ortigas from 9 am to 6 pm. Hopefully, this initiative will make it easier for Ondoy survivors to return to normal.