I admire working moms because it takes a lot of energy to manage to balance family life and oneself. I never had to leave my children at home since I chose to be a homemaker. Balancing multiple responsibilities is a challenge for all moms . Achieving peace of mind especially when moms have to be away from the young ones is priority. I love how   technology, smart gadgets and high-speed internet empower moms to be in control of the family's safety and security.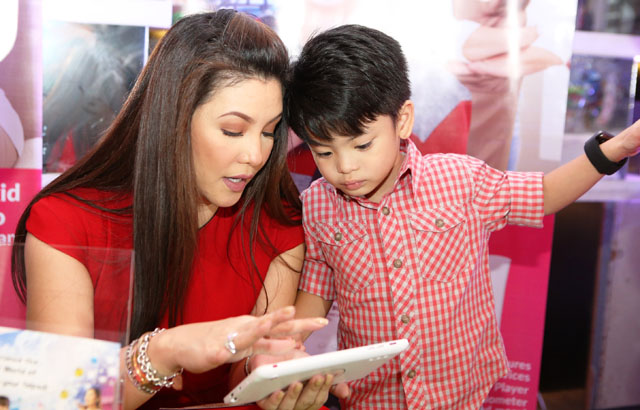 Asia's Songbird and PLDT HOME ambassador Regine Velasquez with son Nate Alcasid who is also now the new ambassador for the Smart Watch.
Take the case of Regine Velasquez, mom to four-year-old Nathaniel James, more fondly known as Nate, she learned to strike the balance between her hectic work schedule and her role as a family woman.  Regine reveals that "technology helps me become a better mom". She gets a lot of help from PLDT HOME because they have a suite of products and services that are designed to give moms like her, the peace of mind through the power of technology.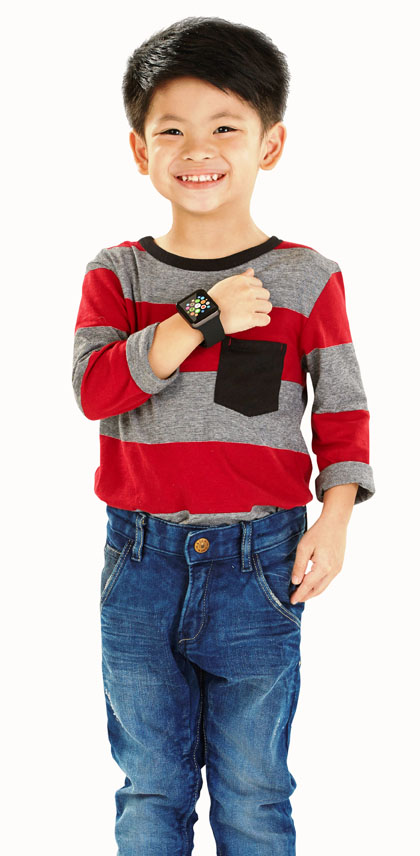 Nate Alcasid sporting the Smart Watch from PLDT HOME
Two products which promote peace of mind among working moms are the Fam Cam and Smart Watch.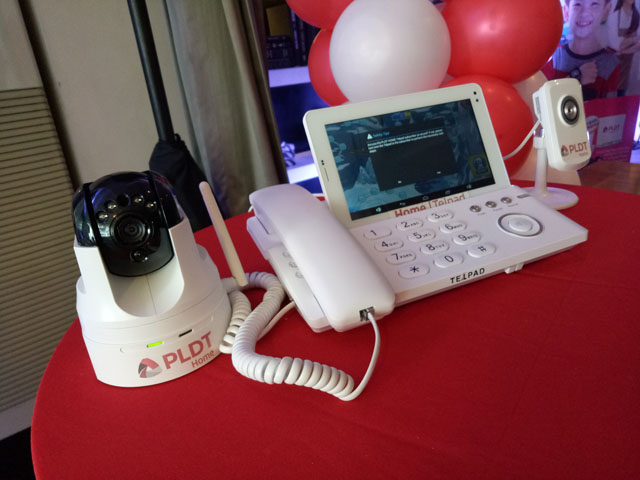 The Fam Cam is a home monitoring system which allows parents to check on their children remotely, and even communicate with them. The Smart Watch,  is a multi-functional gadget which kids can use to take photos, play music, and even record voice messages.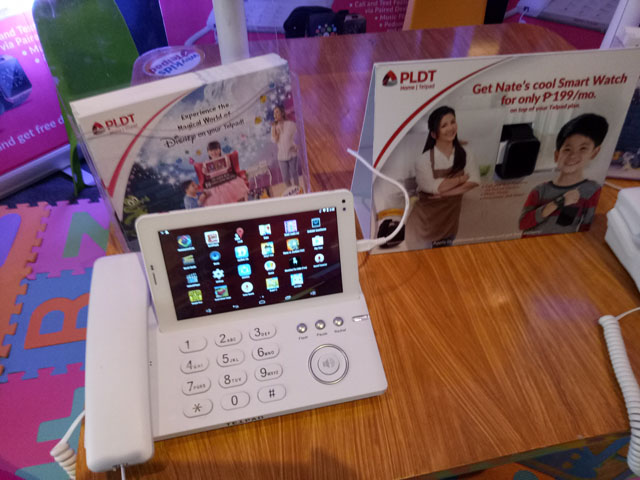 According to Regine, they use the Smart Watch to easily talk to Nate because he can directly answer calls using his watch when it is connected to their Telpad or a smart phone. The Alcasids also use it as a WiFi remote for the Telpad or smart phone cameras so it's easier to take selfies or groufies wherever they are.
I tried it out myself. I like that  my phone is discreetly hidden when text messages and other notifications arrive. The anti lost feature is also useful since the watch vibrates once paired device is 10 meters away from the watch.
Regine shared how the watch helps teach Nate to become more responsible and aware of his surroundings. Nate's Smart Watch can come to the rescue using the anti-lost feature. He simply has to click on a button and the connected device will make a sound so it can be located. The Smart Watch will also vibrate if Nate goes more than 10 meters away from the paired device so if the Telpad or smart phone is with Mommy Regine or Daddy Ogie, it will remind him to go back to them.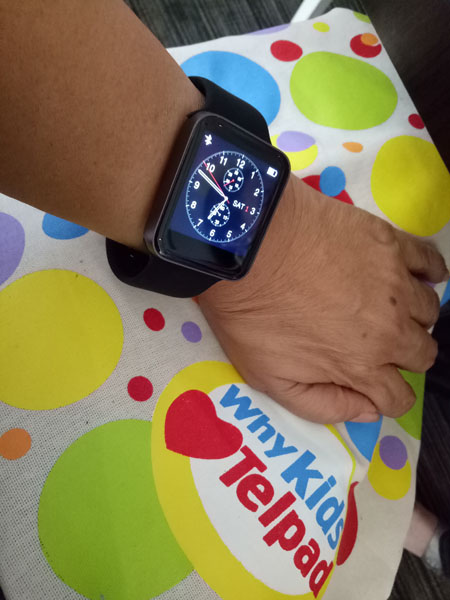 Now that is peace of mind for parents. Check out the fam cam specifications. There is  basic fam cam and an advanced fam cam available for HOME DSL Plan 1299 and up

The new Smart Watch is available for just P199/month. This is bundled with Telpad Plans 1699 and up with a lock-in period of 36 months.
PLDT HOME subscribers who upgrade to a Telpad plan automatically get a free 1Mbps HOME DSL speed boost, and for only an additional P199 per month, they can already top up with a Smart Watch. The watch is also available to existing Telpad subscribers. Simply order online and it will be delivered for free. For more information, visit pldthome.com/telpad/smartwatch.