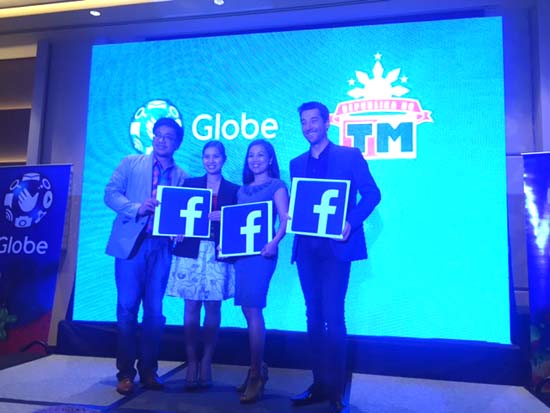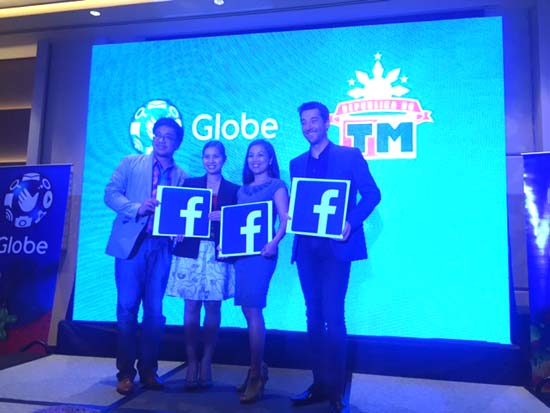 "Facebook is here to stay…whether basic or full access ", says Dan Horan Senior advisor for Consumer Business at Globe. There are three ways to get free access to Facebook just by being a Globe subscriber.
1. Facebook with free data
Facebook with free data is a zero-rated, lightweight version of Facebook with limited access to photos and videos. This access works out for those with limited budget and conscious about spending their mobile data but at least they will have more control with their data usage.
To use Facebook with free data, Globe customers should download and launch the latest version of Facebook for Android. They can also visit www.facebook.com in a browser on their mobile. THey will then be prompted to opt in or out of Facebookwith free data. If they opt out, they will automatically be directed to the full version of Facebook and charged their regular data rate. Those who opt in can begin browsing Facebook for free.
People using Facebook with Free data will also get a data control button at the top of facebook which lets them easily switch between the free and the full version of Facebook at any time. When you click a photo within facebook, an external link or any content that leads outside the facebook app, you will be notified that you are leaving Facebook with free data and will be charged for data usage.
2. Free facebook via TM CHoose-your-number-sim
Available for the value of 30 pesos, you can pirchase the TM Choose-your-number-SIM and receive the bonus of FREE access to the full Facebook experience for 7 days. Besides allowing customers to register to different, call, text and mobile internet promos. You would need a 1 pesos balance in order to access free facebook on your TM sim cards.
3. Free Access to Facebook via GoSURF
Postpaid customers can access Facebook for free without any purchase requirement while Prepaid and TM Customers will automatically get access upon purchase of any GoSURF promo. The validity of the free access to Facebook offer is the same as the subscribed GoSURF promo.
Customers who have successfully registered on GoSURF will receive a text message notfiying the availability of the free access to Facebook service and will also see the "Facebook with Free Data" banner at the top of the mobile site or app once the free access to Facebook promo is activated.
Aside from free facebook, customers also get free access to premium content such as Spotify, and top mobile games with GoSURF. With GoSURF50, customers get 300 MB of data to access the internet and an additional free 400 MB for music streaming and online mobile gaming for only 50 pesos valid for 3 days. The games include Clash of Clans, Candy Crush Saga, Candy Crush Soda Saga, Summoners War, Hay Day, Boom Beach, Soul Seeker, Dungeon Hunter 5 and Asphalt 8: Airborne.
To get free access to Facebook on prepaid or TM via GoSURF, simply register to any GoSURF promo and wait for the Facebook activation notification which will be sent via text message.
If you wish to avail of the bonus FB trial for TM SIMs, simply text BONUS FB to 8888. Facebook with free data launches once you update your FB app to the latest version and will automatically be available to those who are not on Postpaid or any GoSURF plan.
For Postpaid customers, opt-in to free facebook by texting FREE FB ON to 8888 . To know more information , text FEE FB to 8888. To inquire of the promo, text FREE FB HELP to 8888. To check status, text FREE FB STATUS to 8888. Or just go to www.globe.com/gosurf for other details.