One of the biggest frustrations of digital camera owners is the difficulty and effort involved in taking self-portraits. With the LCD located behind the lens, it's hard to tell if you were able to fit your entire face in the frame. Taking your picture often eats up several minutes as you get up to check how the photo turned out and re-take the photo if you're not satisfied with how you look. But who says taking self-portraits has to be this complicated? Thanks to the new ST550 and ST500 digital compact cameras from Samsung, consumers don't have to spend a lot of effort to step out from behind the camera and be a part of the picture.
The new Samsung ST550 and ST500 are the first of their kind, not just for Samsung, but for compact digital cameras. Some digital cameras like the Canon G11 have a swivel LCD screen for easier camwhoring, but the Samsung ST550 and the ST500 have a 1.5″ LCD screen located right in front of the camera. As if that doesn't make being part of the picture a piece of cake, Samsung's Smart Gesture User Interface with built-in Gravity sensor makes camwhoring as easy as tapping and smiling. Lightly tap on the LCD, and it will automatically turn on with the camera set into self-portrait mode with smile detection. Your picture will then be taken automatically, without having to press the shutter!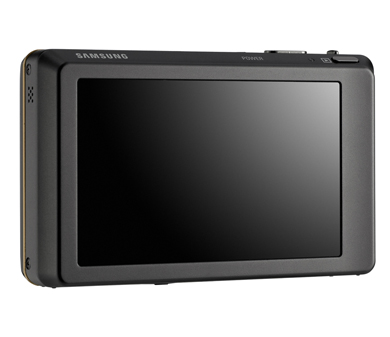 But easy self-portraits are not the only reason why these cameras will soon be on everyone's wishlist. At a resolution of 1,152K, the ST550's LCD has four times the resolution than the average point-and-shoot, making it easy to choose which photos to delete and which ones to keep. It also has 12.2 megapixels and a 27mm wide-angle Schneider-Keruznach lens with 4.6x optical zoom for wider shooting range within short distances. Besides all these specs, the ST550 and ST500 also has a lot of intuitive technologies that make taking professional-grade photos a breeze. The Smart Gesture User Interface enables you to check out your saved images with just a flick of your hand. By tilting the camera at certain angles, you can either go to a different mode or view your saved images without pressing a button. Gone are the days of overexposed or grainy photos with the Smart Auto feature, which corrects the focus and the white balance according to 16 different potential scenes and subjects. Finally, the Smart Face Recognition technology memorizes over 20 faces and adjusts the exposure and focus to the most high-ranked faces on camera, enabling users to sort out images by face.
Finally, the ST550 and ST500 can also be used to record 720 BD video at 30 FPS in H.264 format, providing twice as much recording capacity as MPEG4 formats and for times more using the MJPEG format. With HDMI connectivity, all your homemade HD videos can easily be enjoyed in any HD monitor or HDTV.
The Samsung ST550 is expected to hit markets by September 2009 (two weeks from now) and the SRP is around 21,000 pesos while the Samsung ST500 will be selling byOctober 2009.
Finally, professional-grade photos

Here are sample shots of the Samsung 2 View
We were divided into 3 groups to check out the feature of the Samsung 2 View by taking shot around Intramuros. With me are Azrael, Lace, Sandro. It was fun even if the rains got in the way.

self-portrait. I normally don't get self-portraits because I will need glasses to do so.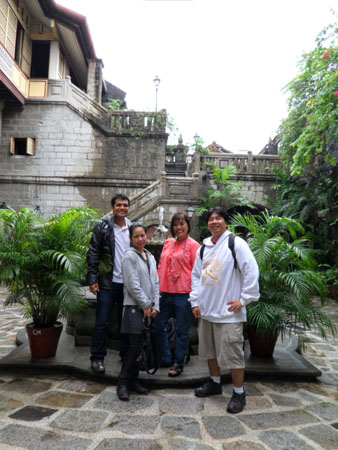 Group shot using a timer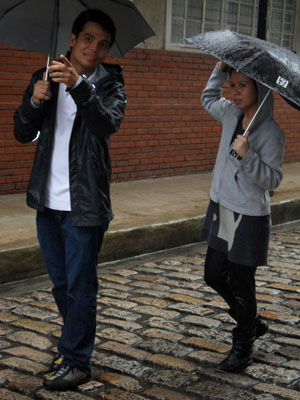 Taking a shot of Sandro and Lace using shutter info
Taking a panoramic view of Manila Cathedral