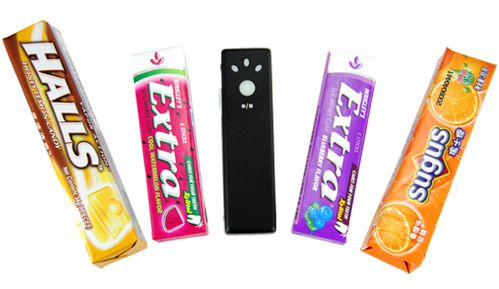 Nope, this is not an advertisement for Chinese chewing gum. You are in fact looking at one of the smallest video cameras in the world, helpfully disguised as chewing gum for those who might want to use it for stalking purposes. The Mini Spy Digital Video Camera from China Vision is smaller than a cigarette lighter and can give you over two hours of stealthy video and audio recording. It comes with a 2GB microSD card too, in case you run out of space. And it really does look like it was designed to be a sneaky device cos it comes with a clip so you can attach it to your shirt pocket, purse, or jeans pocket for easy concealment.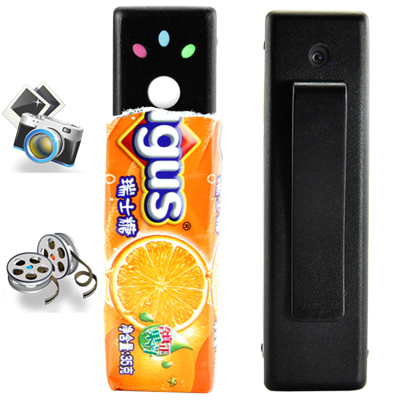 Simply peel back the wrapper, press the button that unlocks the unit, and record to your heart's content. Once you're done, plug the device into your laptop or PC's USB port and upload your files. And should the Mini Spy fall into the wrong hands, it's got a file encryption feature that will allow you to set a password, keeping all your stalker-y recordings safe and sound.
I probably shouldn't be posting stuff like this, should I?
Available for $44 on China Vision.