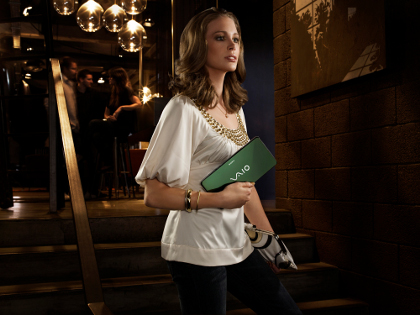 I just came across some more press release photos of the Sony Vaio P and wow, I'm amazed at how classy and fashionable they look. If the word "Vaio" weren't emblazoned on the front, I would have thought it was a clutch purse. And don't believe the "Coming Soon" sign on the Sony website, because the lovely Sony Vaio clutch bags notebooks are available in the Philippines!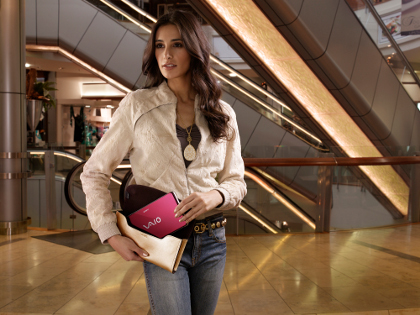 The Sony Vaio VGN P13 comes in black and white and features an 8″ wide UWXGA: 1600 x 768 screen, a 60GB hard disk drive, a 2GB RAM, Bluetooth, integrated wireless LAN, and a Windows Vista OS. The more colorful Sony Vaio VGN-P15G comes in black, white, red, and green and the same screen size as the P13. However, it also has a 64GB solid state drive, 2GB RAM, integrated Wireless LAN, and comes with noise-canceling headphones.
Get the Sony Vaio VGN P13 for P49,999 and the Sony VGN P15 for P69,999. More photos underneath the cut!