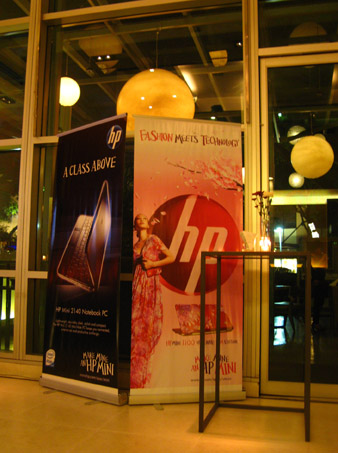 It's not uncommon for high fashion designers to collaborate with gadget manufacturers to produce limited edition designer gadgets, but it was only yesterday that I got to see – and Twitter – using one of these rare pieces for myself. Last night, HP changed the world of mini notes by launching two new mini notebooks that will surely be on the lust list of every gadgenista and fashionista – the HP Mini 2140 Notebook PC, and the HP Mini 1100 Vivienne Tam Special Edition.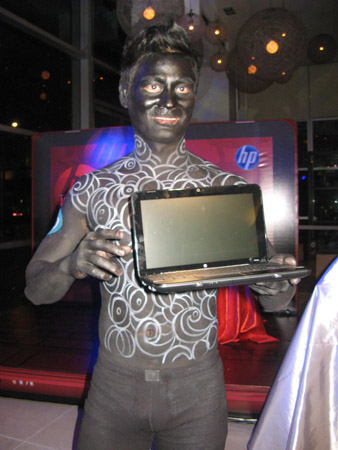 The HP Mini 2140 is designed to become the ideal companion for the mobile urban professional. Like its predecessor, the HP Mini 2133, this model comes in the light, compact HP Mini design. Its magnesium alloy body, HP DuraKeys, and HP 3D DriveGuard makes the HP Mini 2133 a durable yet stylish mini-PC. And at a thickness of only 27mm and a weight of 1.19 kg, you can move from place to place without being hampered down by all that extra weight.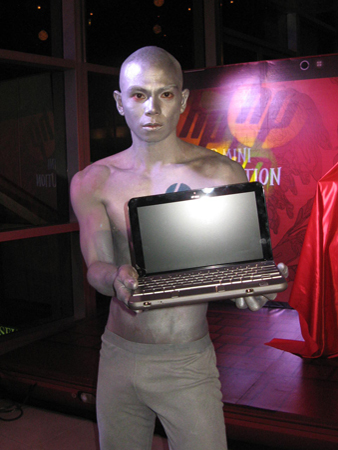 But don't let its size fool you, because this mini marvel comes with a powerful engine and so much storage space. With an option of an 80GB Solid State Drive or a 160GB Hard Disc Drive, you can bring with you all sorts of important documents and multimedia content. It also has a wide variety of connectivity options such as WiFi capabilities and Bluetooth technology, so you can always stay connection wherever you are. Finally, the HP Mini 2140 comes with a genuine Windows Vista or XP OS and is powered by an Intel Atom Processor N270. The HP Mini 2140 Notebook PC comes in black and silver, and is available now for P23,950.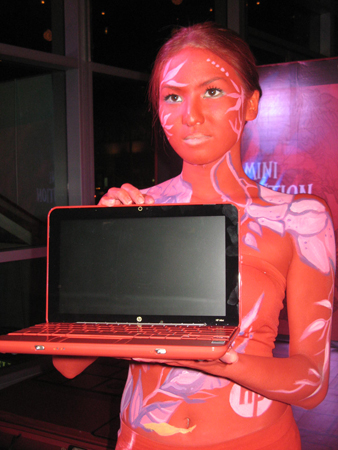 But the real highlight of the evening was the launch of the first digital clutch in the Philippines: the glossy red Vivienne Tam Special Edition HP Mini Note 1100.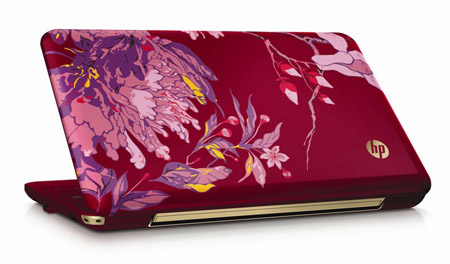 The new HP Mini 1100 Vivienne Tam Special Edition is the true epitome of technology and fashion in perfect harmony. Who wouldn't turn their heads at the floral exterior developed by award-winning, New York-based designer Vivienne Tam? The design of the Special Edition HP Mini 1100 was inspired by the peony patterns in purple and red as shown in her Spring 2009 collection. Also known as the world's first digital clutch, the HP Mini line debuted at New York Fashion Week as a fashion-forward yet useful accessory for every modern woman. Today, the Vivienne Tam Special Edition HP Mini Note 1100 will be hitting stores at a retail price of P27,000 and is expected to sell out completely, because only 250 units of this mobile beauty will be hitting Philippine shores.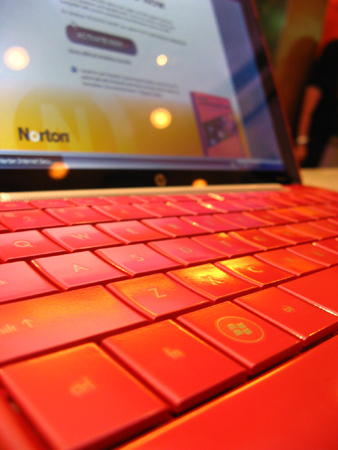 Just like the HP Mini 2140, the HP Mini 1100 is lightweight and compact, and comes with genuine Windows Vista Home Basic or Premium. Its nearly full-sized keyboard makes it easy for you to type important documents without the typographical errors caused by small notebooks. With connectivity capabilities, a built-in webcam, and a 10-inch diagonal widescreen display, the HP Mini 1100 allows users to enjoy maximum multimedia viewing and communication wherever they go. The HP Mini 1100 is available for P18,950.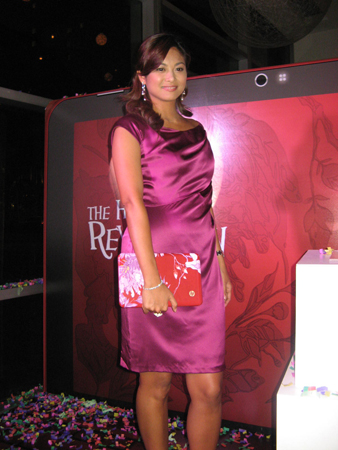 Hosting last night's launch was former Miss Philippines Miriam Quiambao. The HP Mini 1100 Vivienne Tam Special edition really does look like a chic fashion accessory, doesn't it?