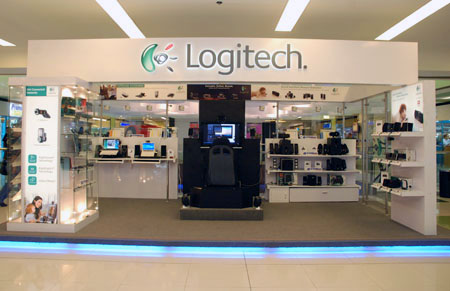 Logitech has always been my go-to brand for speakers, keyboards, and mice because their products are known to very durable and reliable – a rare commodity in the age of cheaply-made, poorly-constructed Chinese electronics. If I'm not mistaken, the very Logitech keyboard and mouse I'm using now have been with me since college. The Logitech speakers and sub-woofers on my computer were purchased early this year and have blasted thousands of mp3s and endless hours of movies and TV shows since then. The sound quality is excellent and I'm confident that I won't need to replace them until a year or two down the line.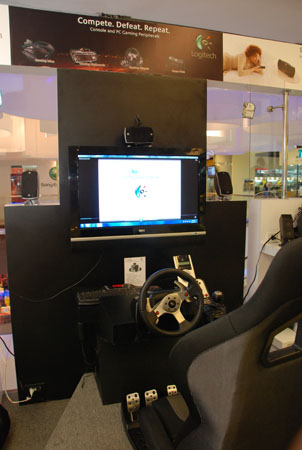 I suppose I'm just one of the thousands of Filipino consumers satisfied with their computer peripherals because Logitech chose to open their first Southeast Asian brand store right here in the Philippines. Today, I attended the ribbon cutting ceremony of the Logitech brand store at the SM Megamall Cyberzone (fourth floor). It's just a small kiosk, but in here you can find every single Logitech gadget available market, from computer mouses and webcams, to laptop accessories, to console gaming accessories, such as the official wheel of Gran Turismo.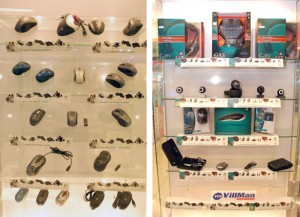 Unlike other computer retailers, who will only let you test out the item when you're sure to buy it, the Logitech brand store in Megamall allows you to play around with their array of products so you can make an informed decision about which model you'd like to get. I must admit, even I had to restrain myself from making an "unnecessary purchase" – the ultra-thin the Logitech Illuminated Keyboard enhanced with the PerfectStroke key system.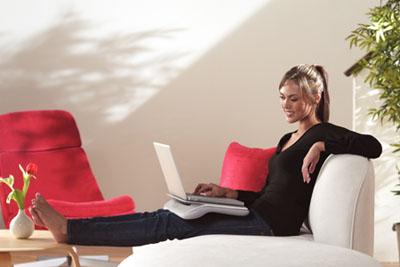 With the launch of the new Logitech store came the unveiling of their expanded line of laptop peripherals. The Logitech Comfort Ladesk is designed to make using a notebook more comfortable with its stable, elevated base. It even protects you from laptop heat when you're working from the comfort of your couch or relaxing on your bed. A similar product is the Logitech Notebook Riser N110, which elevates your notebook while you're working on your desk to give you an optimal viewing position of your screen.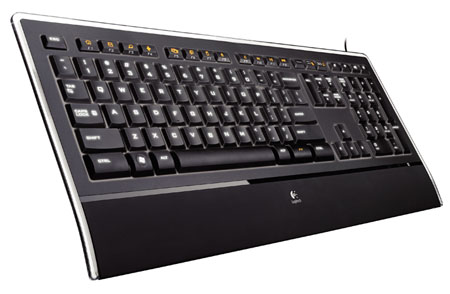 These are just some of the exciting products available at the Logitech Brand Store. Check it out today at Megamall Cyberzone, 4th Floor Mega B.