With the release of Windows 8 results in a wide range of devices in the market. The latest is the Dell new XPS 12. This touch-enabled 12″ convertible laptop combines the fun of a Windows 8 touch tablet with the power and productivity of an Ultrabook™. Impressive is its convertible feature. The XPS 12 convertible combines two devices in one, a powerful ultrabook plis a full featured tablet.
The XPS 12 Ultrabook™ is constructed from durable materials — machined aluminium, bonded Corning® Gorilla® Glass and carbon fiber — for an experience that's premium in every way. With 3rd Gen Intel® Core™ processors, this convertible Ultrabook™ delivers the speed and performance expected from the XPS family in a sleek new design that's ready for work and play.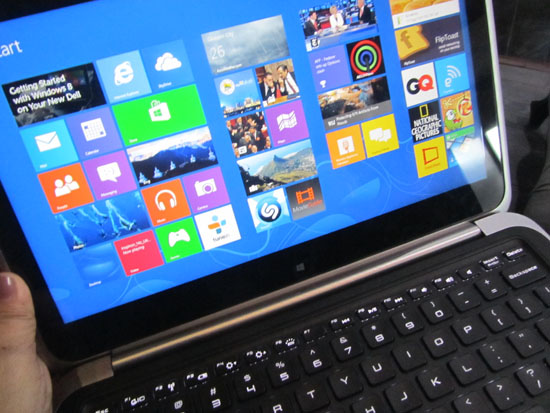 The Dell features a novel and elegant flip hinge touchscreen display designed to take advantage of the Windows 8 operating system advances for touch interaction. The result is two products in one, providing the full functionality of an ultraportable laptop with the keyboard plus the convenience of a tablet.
The innovative flip hinge design can easily transition from laptop to tablet to laptop and features a Full HD screen that provides 97 percent more pixel than a standard HD display.
Dell XPS 12 is priced at PHP 65,990 at authorized retailers nationwide.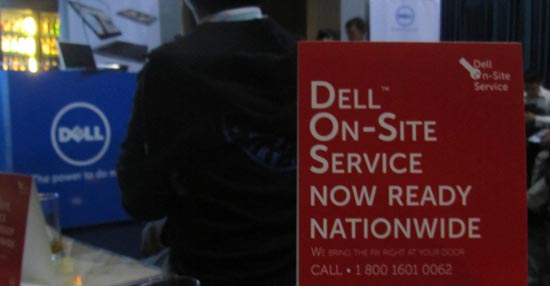 In addition to the launch of the new Dell XPS12 is the On-site service. All Dell products with pre-attached Windows 8 come with an On-site service. The steps are simple:
1. Just call in Dell Tech Support toll free 1-800-1601-0062
2. Dell tech support to conduct diagnosis and determine the problem.
3. Dell Engineer on-site to solve the problem.
I hope the on-site service will help out some of the complaints on Dell products. When I tweeted about this new product, I received numerous complaints on Dell products ranging from overheating issues to hardware issues.