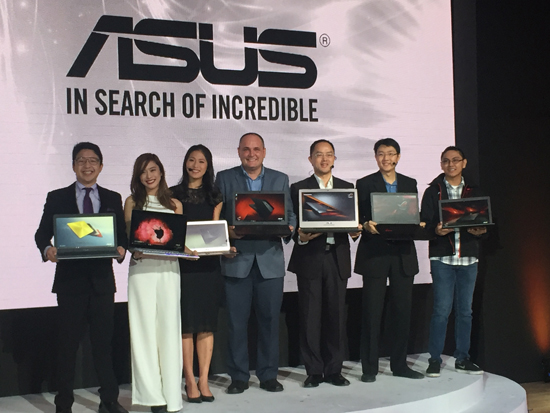 Attending the recent launch of Asus new line-up of notebooks was a revelation. There is one for every type of user, and it is made more powerful with 6th generation Intel® Core ™ processors for extra mobility and improved performance. Plus it is now made even made better with pre-installed Microsoft Windows 10!
My daughter is very much interested in the Gold ZenBook UX305LA. It is a beautifully crafted all-aluminum Ultrabook™. It's very light at 12.3mm thin, making it one of the world's slimmest 13.3-inch FHD laptop. Carrying such an ultraportable laptop is heaven! And no wonder it is called a Zen book.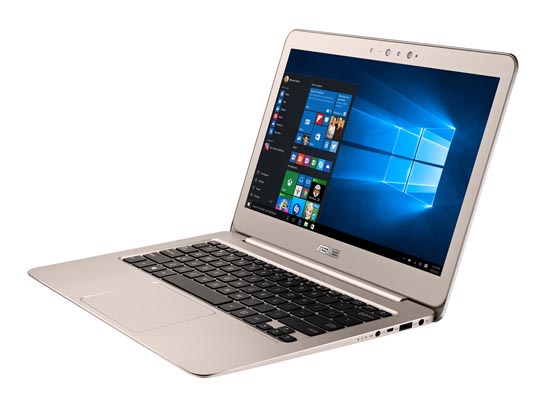 Continuing the long-established ZenBook tradition of combining performance with luxury, this gorgeous ultraportable — which weighs only 1.2kg — is powered by the new 6th generation Intel® Core™ i7 processor for seamless multitasking, and features a lightning-fast up to 512GB solid-state drive (SSD).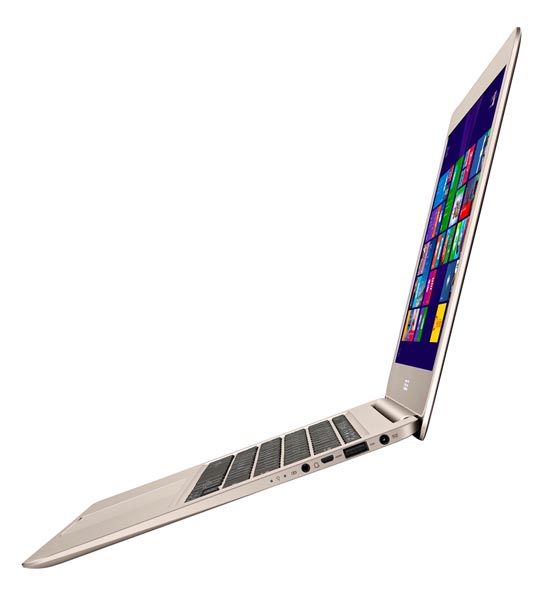 Check out the features:
up to 12 hours battery life

4 times more pixels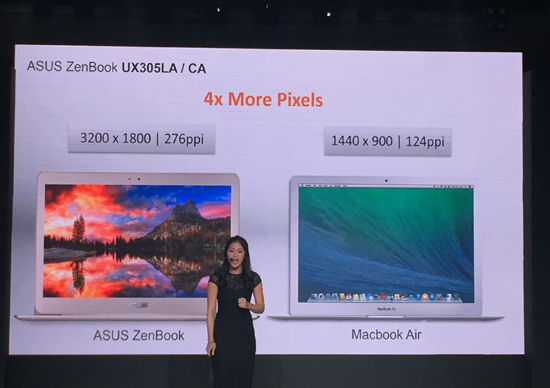 It's thinner than my Macbook Air.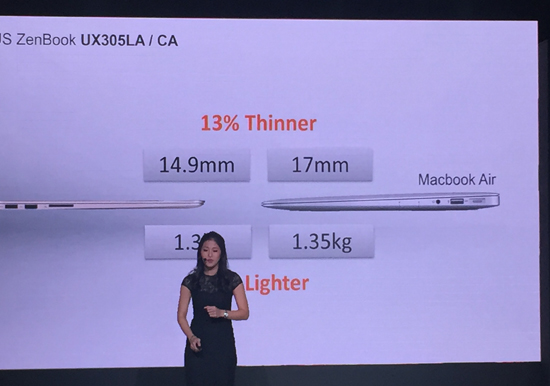 Incredible visuals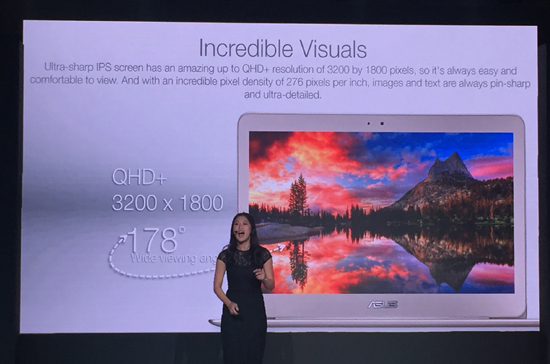 Beautiful sounds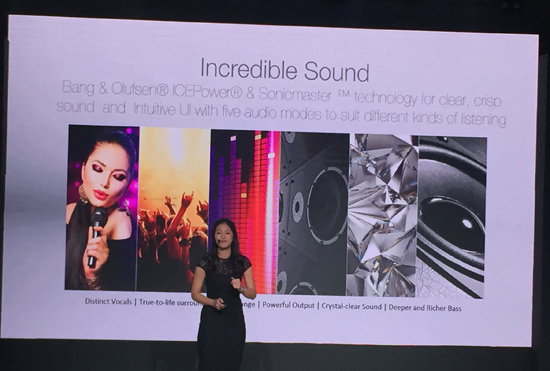 The crisp, vibrant and stunningly-detailed 13.3-inch display has an up to QHD resolution. Available in a sophisticated new Gold color with ZenBook's signature spun-metal finish, or a silky-smooth Ceramic Alloy shade, ZenBook UX305 is the ultimate ultraportable laptop for discerning users.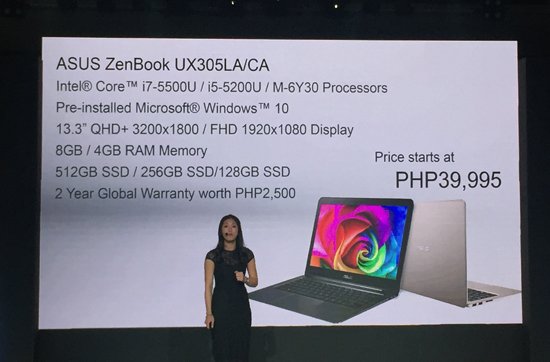 The most affordable configuration is Php39,995 then next is the Core i5 for Php59,995 with 256GB SSD and 8GB RAM.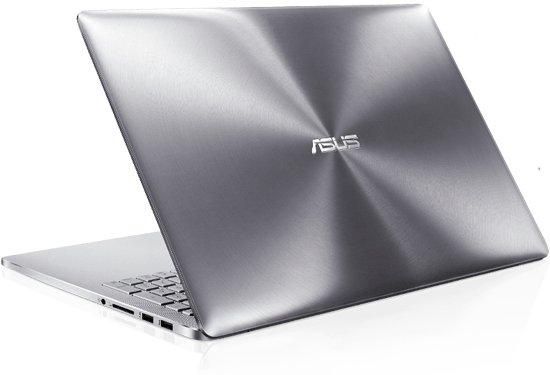 There is another Zenbook that is an ultra-high-performance laptop aimed at users demanding ultimate performance and ultimate style. The ZenBook Pro UX501 incorporates the elegance and style that is the hallmark of the ZenBook family. Its slim and compact chassis is just 20.6mm thin for easy portability, and is clad in beautiful aluminum featuring the iconic ASUS spun-metal finish. Brushed metal surfaces and diamond-cut chamfers on the edges add brilliant highlights, and the keyboard surround is enhanced with a stylish laser-engraved ripple-effect pattern. The SRP is Php89,995.00 . Isn't it elegant?

Then there is the ASUS K555LB , powered by 6th generation Intel® Core ™ i7 processor for fast and responsive multi-tasking computing; and can be specked with up to NVIDIA GeForce GT 940M graphics with Microsoft DirectX® 11 for fast and fluid gaming visuals and movie playback as well. K Series features a 15-inch LED-backlit, 4k QHD panel. The K555LB provides 94% sRGB color gamut for accurate, life-like colors when handling design tasks, watching movies, or viewing photos.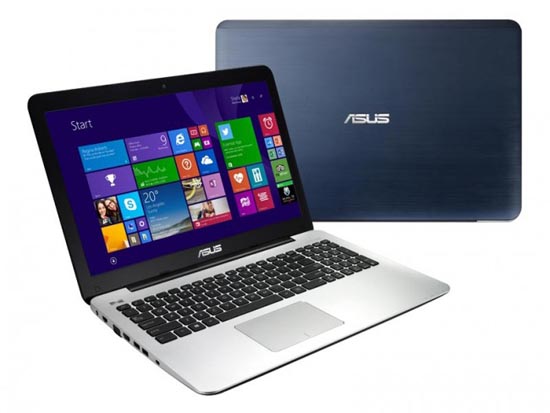 The X555UB is ideal for both productive computing and entertainment. It features the 6th generation Intel® Core™ i7 processor and GT940 graphics card, Instant on that resumes your computer from sleep mode in 2 seconds and USB 3.0 for 10 times faster data transfer speed. ASUS X Series gives you everything you need for a truly satisfying multitask computing and multimedia experience. The SRP is Php 44,995.00
There you have it, four new ASUS notebooks that you can choose depending on your needs. I know my daughter will surely buy the Gold Zenbook.