My trusty old APC mobile power pack died on me during my last day in Australia. Good thing it conked out on the last day because I used it a lot to power my iPhone. It was bound to die since I have been using this for over a year now. The battery life of iPhone drops drastically when using the internet and firing a lot of apps. So I asked Longbeard , my reliable supplier of gadgets, if he had some sort of mobile power pack. Of course he had a similar product and pointed me to his sulit.ph site : a Power bank external usb power station 5000mah which costs 1,800 pesos. I ordered it along with the ZTE MF 60 USB modem. (Yes I pay for all my gadgets! I needed to say that because of the many questions about my gadgets. )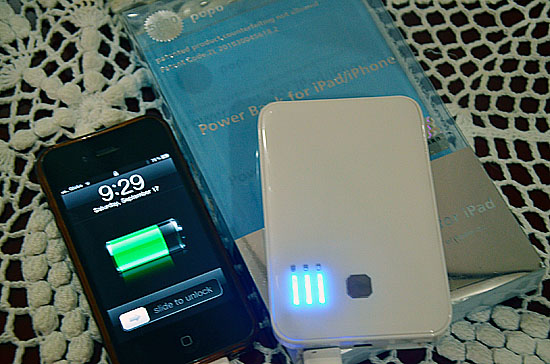 The packaging is actually labelled as a Power Bank for iPad/iPhone on the top and below says "external battery for iPad". Something missing with the description. Anyway, the gadget is made in China with a "popo" brand on the top. The USB power pack is quite compatible to many mobile gadgets aside from the iPhone. It can also power the PSP and mp3/mp4 players or any digital device that can be charged via USB port. There are 8 mobile phone connectors too.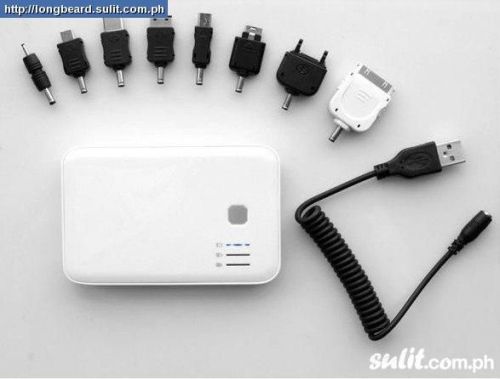 Photo via longbeard.sulit.ph
I don't think I will need all of these connectors so I will just put it aside in case someone may need to charge their mobile phones. I was eager to test it and began charging the unit. The pack does not come with a USB charger though. While the Power station is being charged , blue LED's will flash and once fully charged, all LEDs will all light up.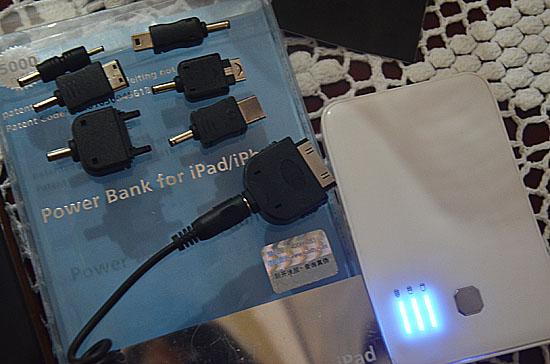 One has to power on (all LED lighted) the Power station to connect to the iPhone or other digital device using the USB cable. The 3 LED indicate Power station batter power level.
1 LED light means less than 30% battery power
2 LED lights mean 30-70% power
3 LED lights mean 70-100%
I charged my iphone till 100% and the 3 LED lights are still lit..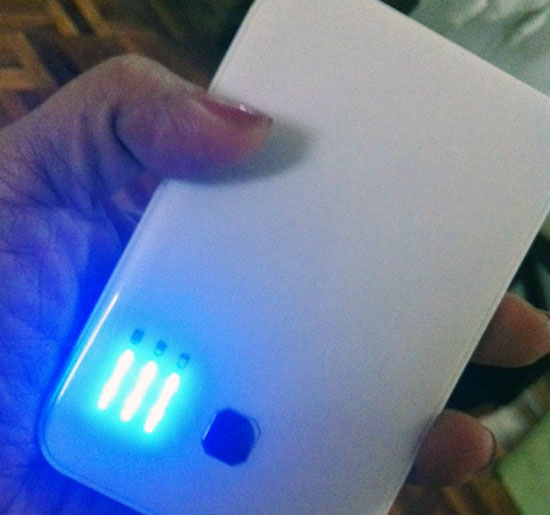 It looks like this portable USB power station will be a handy companion for my mobile needs for the next year or so.
Detailed descripton
input:5.0v, 1a(max)
Output: USB1 5.3v,500Ma, USB2 5.1V,1.5A(max)
can charge Apple ipad
Cell: lithium polymer
Capacity: 5000mAh
Size: 110x71x16mm
Weight: 160g
Charge state: 3LED display
Applications: Mobile phone,Mp3/Mp4,PAD,PSP,iphone,and Ipad.
Feature:
Wide compatible
Double Usb output
Powerful with long operation time
Portable and convenient
Hight difficiency of power conversion
Electricity-saving function
User friendly,long cycle life,rapid charge
Package include:
1 X power station
1 X USB cable
1 X user manual
8 X mobile phone connectors