Bring your music to life wherever you go with Nokia's new music phones! The Nokia 5730 XpressMusic, Nokia 5330 XpressMusic, and the Nokia 5030 have features that give music lovers all over the world easy access to their favorite tunes. Yes, the shiny gadget you use to make calls is also the shop, the library, and the platform to manage your music! Through the Nokia Music Store, you can browse through the latest song releases, buy music, get recommendations, or search for your favorite artists, songs, or albums right from your phone. And if you really can't get enough of downloading music, then sign up for Comes with Music, which gives you unlimited downloads from the Nokia Music Store for a year or 18 months – and allows you to keep the music even after the year is over!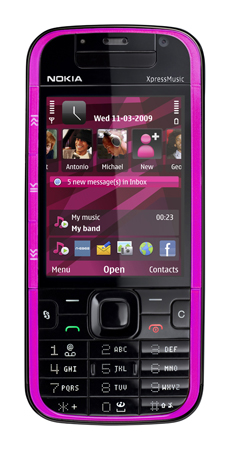 The Nokia 5730 XPressMusic phone with a full QWERTY keyboard for quick messaging. The Homescreen provides instant information and direct access to your music, contacts, email, calendar, and other applications like Facebook, Ovi Contacts, Nokia Maps, and Photos. Besides being a dynamic music phone, the Nokia 5730 is a true N-Gage gadget. With direct access to the N-Gage Arena community, you can easily connect and compete with your online friends. Watch out for the Nokia 5730 in the third quarter of 2009!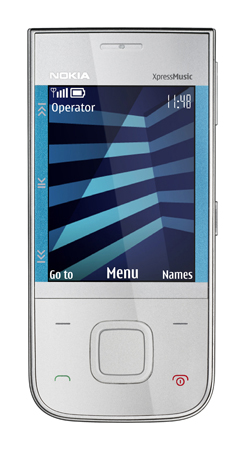 With its edgy light effects and top-sliced design, users of the Nokia 5330 XpressMusic will stand out at any club or concert they go to. This phone is designed especially for the music lover who enjoys keeping in touch with his or her social network. With instant access to music through the touch keys and a standard 3.5mm jack for crystal clear sound, the Nokia 5330 is a dream to use. Like the 5730, the Nokia 5330 also comes with support for online sharing, Nokia Maps, and A-GPS. Available at the third quarter of 2009.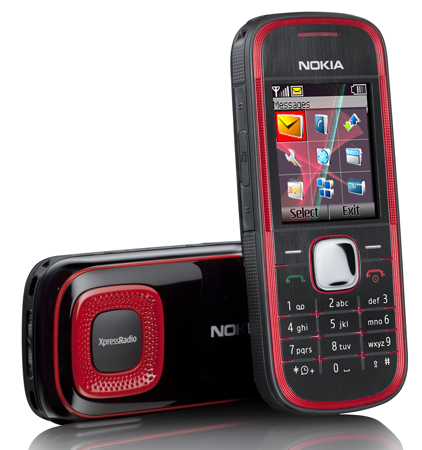 The Nokia 5030 XpressRadio is the first Nokia phone ever with an internal FM radio antenna and powerful loudspeakers, eliminating the need for external speakers or earphones. This mobile phone is actually also a one-touch FM radio that has up to 24 hours of listening time and 10 hours of talk time. Watch out for it in the second quarter of 2009!