There is so much to rave over  Sony's latest products for the last quarter of 2014 such as the Xperia™ Z3, Xperia™ Z3 Compact, and Xperia Z3 tablet compact and the SmartBand Talk and SmartWatch 3. The Xperia series will be available on October 24 while the Sony's SmartWear line will be available by November.
Sony XperiaTM Z3 series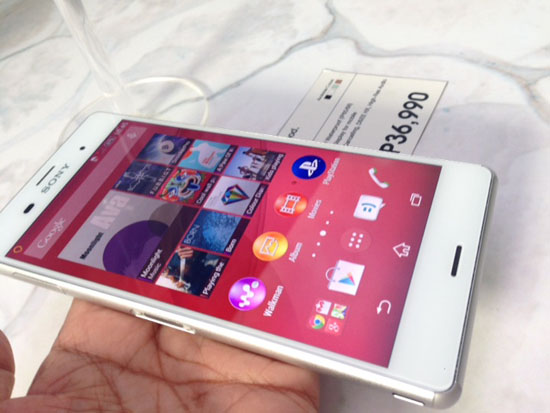 Weighing just 152g with an easy-to-use interface and symmetrical design, the Sony Xperia Z3 feels right on my hand.  Its 7.3mm super-slim rounded aluminium frame and durable tempered glass panels showcase superior craftsmanship – available in your choice of a new range of colours including white, black, copper or silver green.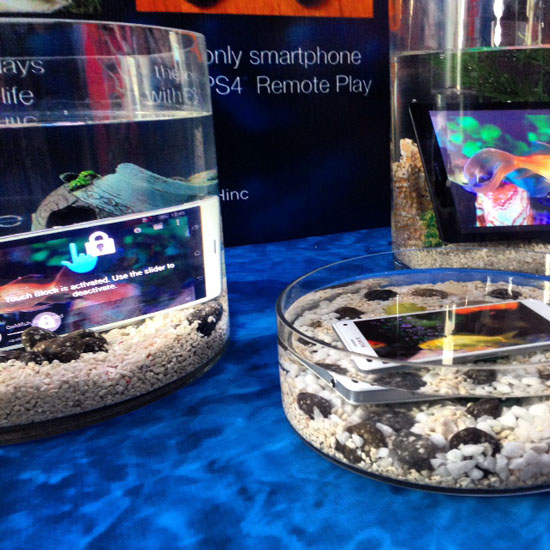 The Xperia Z3 has the highest waterproof rating (IP65/68)3 so it is waterproof and dust-tight to take with you wherever you go
Sony has engineered a revolution in gaming technology with the addition of PS4™ Remote Play on the Xperia Z3 series. You might not need the console anymore. It is the only smartphones with PS4 Remote Play. You can now use your Xperia Z3 or Xperia Z3 Compact as a remote screen to connect to and control your games on PS4. For those times when the TV is being used, simply connect your Xperia smartphone to your PS4 via home Wi-Fi and use the DUALSHOCK®4 Wireless Controller with the GCM10 Game Control Mount to continue playing games anywhere at home on Xperia Z3 and Xperia Z3 Compact.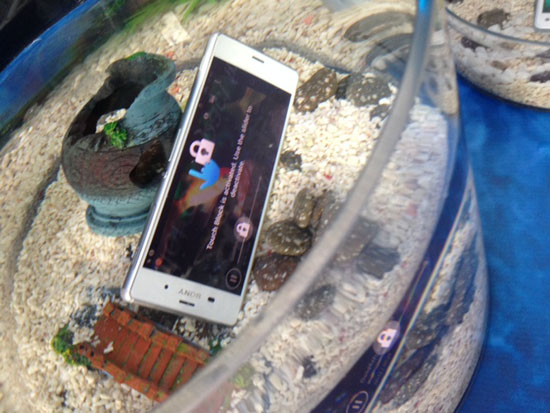 Xperia™ Z3 is a waterproof and dust tight (in compliance with IP65/68), slim (7.35mm), Android smartphone featuring a 20.7MP camera with 4k video capture and ISO 12,800. Xperia™ Z3 Compact is a waterproof (in compliance with IP65/68), slim (8.65mm), 4.6 inch, Android smartphone featuring a 20.7MP camera with 4k video capture and ISO 12,800.  Strategy Analytics define a Compact Smartphone as a smartphone with a display size of less than 5 inches. Specifications verified by Strategy Analytics' SpecTRAX Service as of 26th August 2014, for more information on Strategy Analytics results go to: www.sonymobile.com/testresults/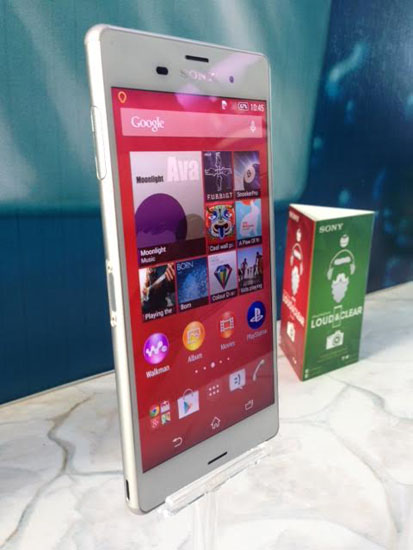 It has a 20.7MP camera with 1/2.3" "Exmor™ RS for mobile" image sensor, new 25mm "G Lens" and world's first smartphones with ISO 12800 sensitivity for superior photos, even in low light. SRP is 36,990 pesos.
XperiaTM Z3 Compact
Beautifully rounded liquid reflection frame with tempered glass panels gives the Xperia Z3 Compact an elegant, premium finish. It is the only smartphone  with a beautifully compact design at just 8.6mm slim and weighing 129 grams. Xperia Z3 Compact is perfectly designed for one-handed use. There are many bold styles to choose with the unique colour range including orange and green, in addition to the classic white and black.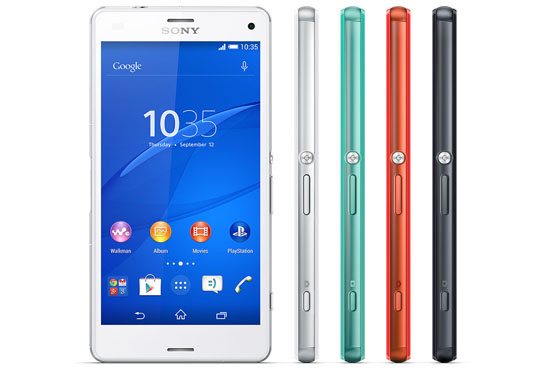 Xperia Z3 Tablet Compact—The world's slimmest and lightest compact tablet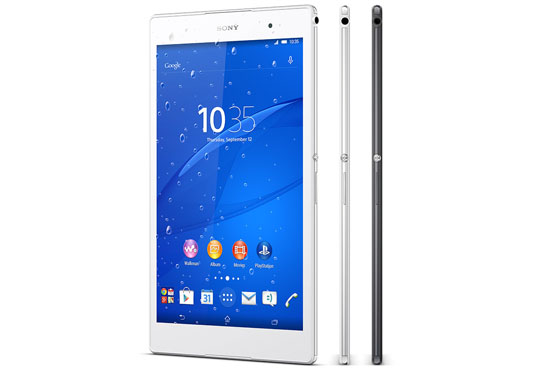 This is the world's slimmest and lightest waterproof tablet2. The Xperia Z3 Tablet Compact is beautifully slim and compact. At just 6.4mm slim and weighing less than 270 grams, the ultra-portable 8" tablet feels weightless in your hand.. Stainless steel corners, an ultra slim rounded frame and a tempered glass front give an elegant and durable finish – available in either white or black.
SmartBand Talk
This powerful lifelogging wearable has intuitive features. SmartBand Talk features a curved 1.4" e-paper display that is highly visible and clear, giving you always-on updates of your Lifelog activities, notifications and to tell the time at a glance.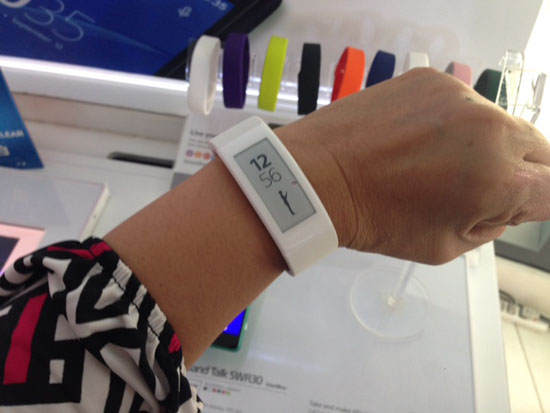 A built-in microphone and speaker, combined with a short call function, lets you talk into it and hear your caller. You can also assign your own sounds to life bookmarks and use your voice to carry out specific smartphone operations (SmartBand Talk Voice Control will be available at launch, initially supporting Japanese, UK and US English, French, German, Italian and Spanish). New built-in accelerometer and altimeter sensor technology provide an accurate overview of your daily physical activity. The waterproof9 (IP68 rated) design is available in black at launch, with further colours available later in the year. The Sony SmartBand Talk will be available by November with an SRP of Php 8,990.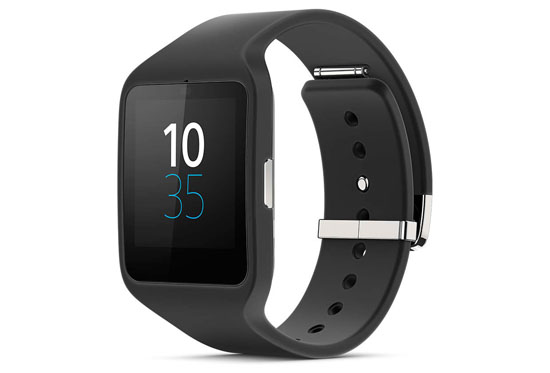 SmartWatch 3 is Sony's latest generation "smartwatch", in close collaboration with Google. It organizes your information, suggests what you need, and shows it to you before you even ask. SmartWatch 3 also offers impressive standalone functionality with the built-in Accelerometer, Compass, Gyro and GPS sensor technology providing more accurate, more powerful lifelogging. SmartWatch 3 sports a 1.6" 320×320 transflective display, set within a stainless steel core unit that is both premium and waterproof9 (IP68 rated) available in Classic black and white colours, with extra colour straps available in red & blue, and pink & white. The Sony SmartWatch 3 will be available by November with an SRP of Php 11,990.
Sony Philippines launches Loud & Clear campaign
Entitled as Loud and Clear, the social media campaign calls for netizens to capture and upload photos or videos on any social media platform (Facebook, Twitter, or Instagram) that show how they or other people make family, friends, or even strangers happy with a small or big gesture.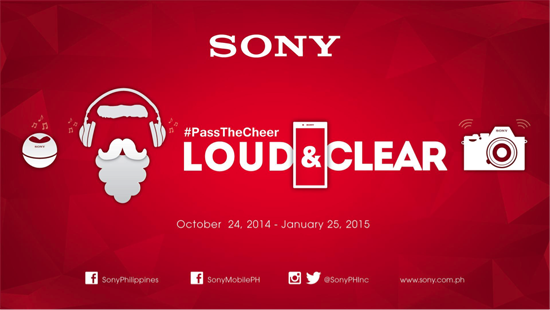 Running from October 24, 2014 to January 25, 2015, the campaign requires netizens to use the hashtag #PassTheCheer and tag @SonyPHInc for Instagram and Twitter, and @SonyPhilippines for Facebook to qualify in the promo. Every month from October to January, two winners will be randomly selected to bag exciting surprises and gadgets from Sony.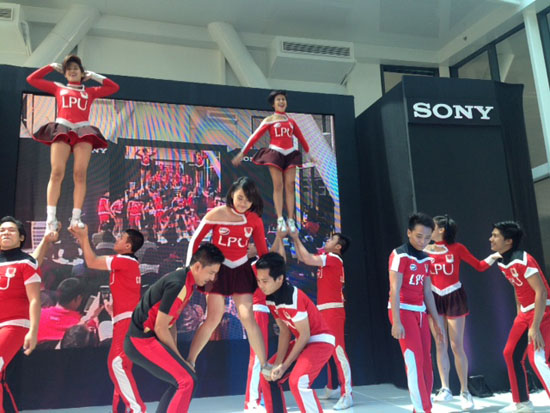 During the promo period, for digital imaging, participating products such as DSC-RX100 III and ILCE series (Alpha cameras) will be available on discounts and 0% interest instalment. For chosen Bravia models, consumers can enjoy freebies (Blu-ray movie discs, karaoke DVDS, and microphones among others). Selected personal audio products (SRS-X9, and NWZ-ZX1) will come with free one-terabyte hard drives upon purchase.