I can say that Smart Broadband, Inc. (Smart Bro) is indeed my most reliable provider and they are fast too. With an HSPA + site in my barangay, I get fast HSPA + speeds (see list of HSPA + sites). Now the good news is Smart Bro is making available the fastest mobile broadband device in the Philippines.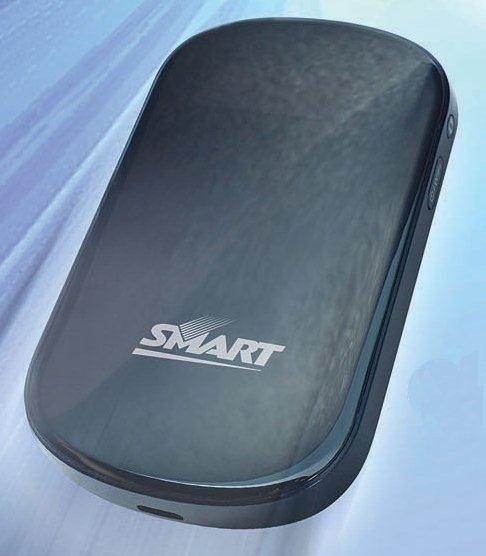 Named the Smart Bro Rocket WiFi Plus, the portable pocket router is capable of reaching speeds of up to 20Mbps using Smart's 4G HSPA+ (Evolved High Speed Packet Access) network. Using the ZTE MF60, I have experienced these speeds though I have yet to experience 20 Mbps.
"If you thought the 12Mbps Rocket Plug-It was already ahead of its time, the Rocket WiFi Plus will blast you off even farther into the future," said Smart Broadband Internet and Data Services Head Gio Bacareza. "The Rocket WiFi Plus can reach a 'conservative' 20Mbps on our 42Mbps network," he added
Up to 5 gadgets may connect simultaneously on the Smart Bro Rocket WiFi Plus.
Pre-order now
From October 1, Smart is putting the Rocket WiFi Plus up for pre-order at www.smart.com.ph/bro. Units sell for P6,495 each and come with a free 180MB preload.
The Rocket WiFi is available exclusively in prepaid and uses the same P200/180 MB pricing scheme as that of the Rocket Plug It.
Subscribers can top via accredited Eload stations or through the use of Smart Bro Prepaid Cards. Smart Money account holders may also reload using their mobile phone.
Boasting newly-upgraded elements such as wireless base stations, fiber optic cables, and international gateways, PLDT and Smart's infrastructure is being transformed to be able to meet the demands of the Internet- and data-driven market of the future.
"We are rolling out our HSPA+ network like a rocket. Last August, we launched the SMART Bro Rocket Plug-It with only 150 sites. Now we have over 600 HSPA+ sites and counting," said Bacareza. "We have the best devices, working on the best network, which enables us to bring the best service to even more Filipinos," Bacareza ended.