Gadget love is in the air!
I just received this press release from Samsung. I am sure you will be excited to know that the Great Samsung Sale is here. Click this poster for more: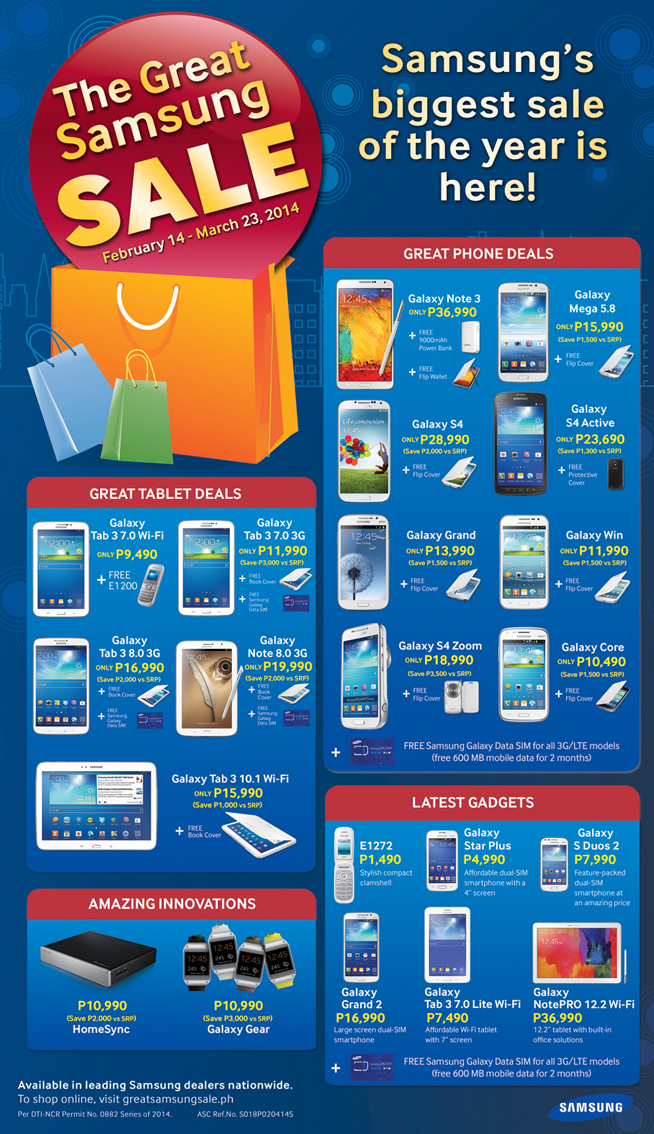 Have you always wanted to buy your favorite Samsung smart phones, tablets, and gadgets? Well they are on sale now! Avail of big price discounts and exciting freebies on our hottest devices, including the Galaxy S4 and the Galaxy Note 3.
Head to the Great Samsung Sale and get huge discounts of up to P3,500, and great freebies like stylish covers for smart phones and tablets, 9000mAh Powerbanks, or a Galaxy data SIM card. Get a new Samsung smart phone for as low as P10,490, or a Samsung tablet for P7,490. Or, get a free phone with every purchase of a Samsung Tab 3 7.0 Wi-Fi.
What's more, Samsung is offering more ways to enjoy the Great Samsung Sale. You can visit your favorite authorized Samsung retailer, or you can order your Samsung gadget online at http://www.greatsamsungsale.ph/, avoiding long lines and heavy traffic. Your item will be delivered straight to your home within 3-5 days!
Feel the gadget love and avail of great deals on your favorite Samsung devices. Head to the Great Samsung Sale, running from February 14 to March 23, 2014 only!