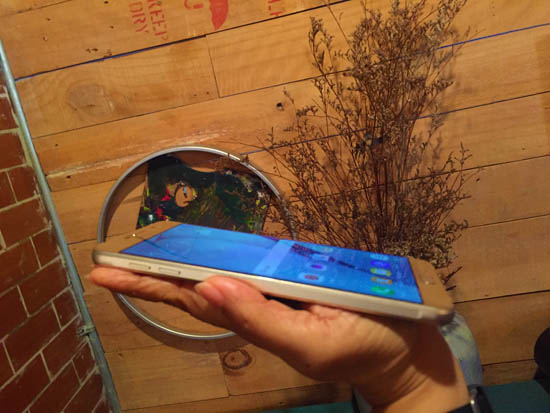 If you are into phablets and powerful smartphones, then the Galaxy A9 Pro (2016) is for you. Why?
1. The large 6-inch FHD Super AMOLED display.
No need to scroll down to see more of a page or even squint to see details better, Its resolution of 1080 x 1920 provides rich and vivid display of colors, so watching videos or playing games will be a more amazing experience.

2. The high capacity 5,000 mAH battery
With that high capacity battery, one can expect extended usage and continuous viewing. The best part os that it has a fast charging technology that reduces charging time, going from zero to full in just 160 minutes.
3. The high-resolution 16 MP rear camera and the largest 8MP front camera
With the F1.9 lens, one can take bright and vivid photos even in low-light environments, It also has the quick launch features so you can open the camera in less than a second. There is also a palm selfie for taking selfies with a simple hand gesture and the wide selfie for group selfies that allow a viewing angle of up to 103 degrees
4. Largest expandable memory of up to 256 GB
So much large memory space for your photos and videos. It is built with a 32GB internal memory and the largest expandable memory of up to 256 GB.
You will certainly love this large and powerful phone. The Galaxy A9 Pro (2016) will retail for 25,990 and will be available on August 12.