Samsung Galaxy S III is free with Smart Unli Data Plan 2000 with a lock-in period of 30 months. See, it is not exactly free since you sort of pay for the unit when tied up with a plan. It is just that you don't need cash to get your very own Samsung Galaxy S 3. Take note that the SRP of the Galaxy S3 in the Open Market is 32,990 pesos on June 9. It is either you cough up 32,990 pesos or go with a retention plan.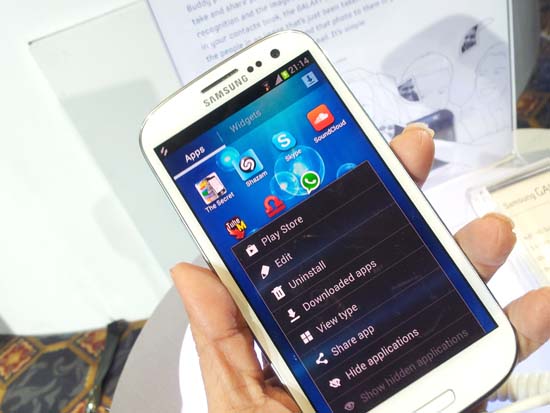 I first had a preview of the Galaxy S3 during the Philippine launch last May 28. So much has been said of the Samsung Galaxy S3, a "super-fast" quad-core 1.4GHz processor (versus dual-core processors of other top-shelf smartphones) and a 4.8-inch high definition AMOLED screen, giving super fast processing power and large, dazzling display.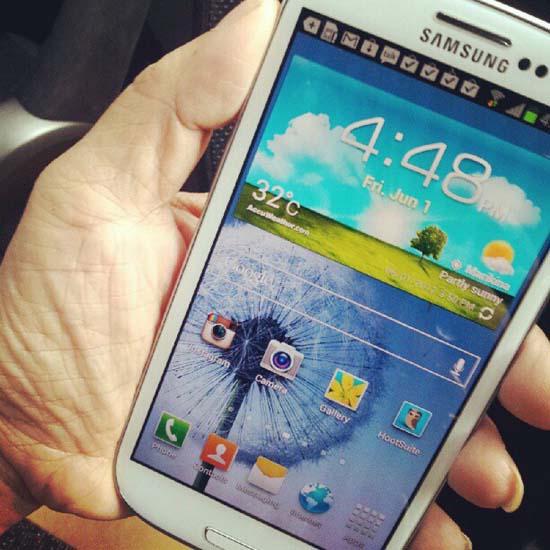 It runs on the latest version of the Android operating system (version 4 "Ice Cream Sandwich") which makes it capable of running any of the 500,000 apps on the Google Play online store. It also has a micro-SD slot that provide expandable storage up to 64 GB and 8-MB camera that features touch-to-focus, geo-tagging, face and smile detection, burst photography with best photo selection and share with friends via face recognition.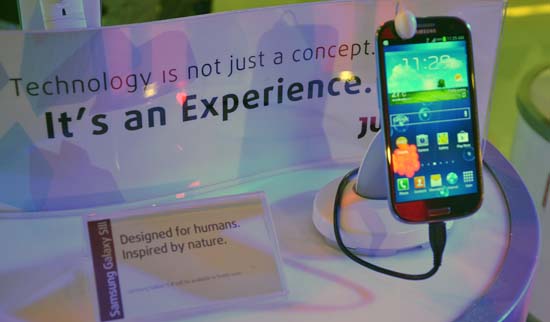 But is it worth the price? Availing of the unit will not be too painful on the pocket if there is no cash out. One just has to assess needs. Is it a must or a want? I will discuss this in a future article.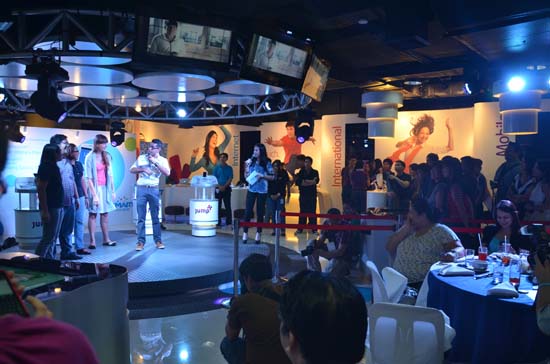 Smart Communications was the first telecom to launch it to the Philippine public on June 1 at the Jump Center in SM Megamall. There was no discussion on the features of the Galaxy 3 maybe because Techie Media and bloggers already knew most of the features. The launch was packed with fun games and dance numbers, with the participation from the audience.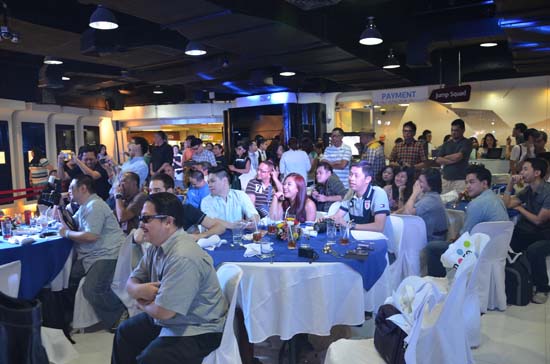 After an entertaining dance number from media and Iya Vilafania , SMART presented the first buyer of the Galaxy S3 and got an additional freebie: A Samsung note.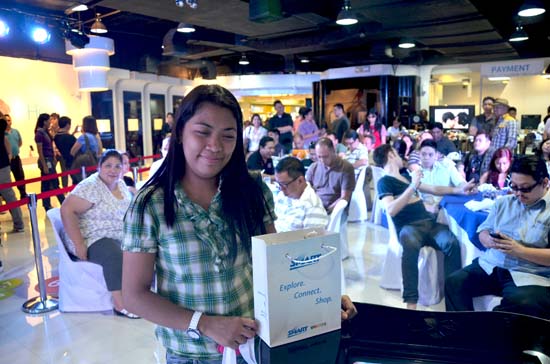 I now own a Samsung Galaxy S3
Everyone was looking forward to the raffle draw at the end of the launch. Surprise of surprise. I was lucky number 3. So thrilled beyond belief. This is my first time to win a smartphone in a raffle.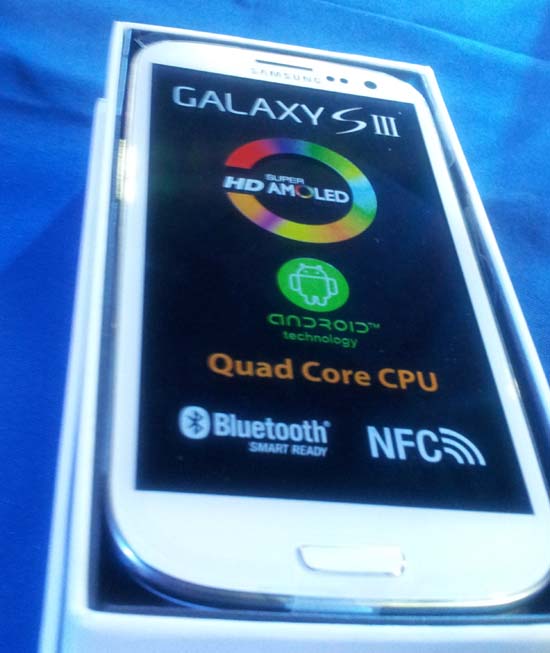 At the launch, I was asking Samsung PR to lend me a review unit because a lot of readers were interested in buying one. No need for a review unit now!
The moment I got home, I immediately took photos as I unboxed the Galaxy S3. It took me only 20 minutes or less to set it up. See my Photos: Unboxing the Samsung Galaxy S3 and first impressions.
New internet standard DC-HSPA
The Galaxy S3 uses the "new internet standard DC-HSPA, which is the latest standard in 3G networking speeds. DC stands for 'Duel-Cell' or 'Duel-Channel'. This means the download speed will be around double that of the previous generation at 5mb a second. DC-HSPA is not to be confused with the headline-grabbing '4G' moniker, which is the next generation of mobile network."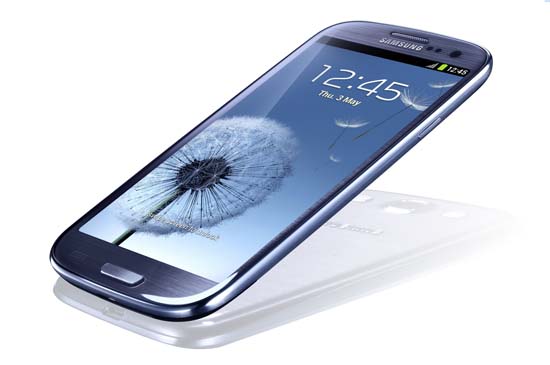 Can Smart deliver on the DC-HSPA or just the HSPA + ? Smart is the only Philippine operator that installed HSPA+ coverage in the major cities and municipalities of the country, enabling subscribers to enjoy (theoretical) high speed mobile Internet access of up to 21Mbps. I have yet to experience a 21 MBps speed in my Samsung note which has the HSPA+ standard . The highest speed I ever attained was 5 MBps and that was in Clark area.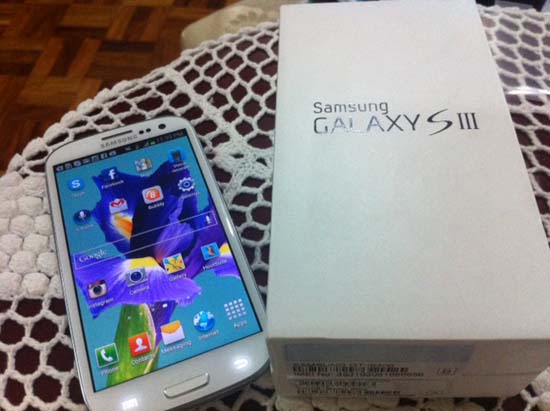 Dropbox Offering 50GB Of Free Storage To Galaxy S3 Owners
Newly registered Samsung Galaxy S3 owners will be overjoyed to know that " once they sign up for Dropbox, the cloud hosting company will offer no less than 50GB of free storage, courtesy of Samsung." Since I am a previously signed Dropbox user, I got upgraded to 48 GB of space for the next 24 months. Dropbox is very useful for those that have multiple mobile devices or when holding mobile office. I auto-upload my photos to dropbox as default setting.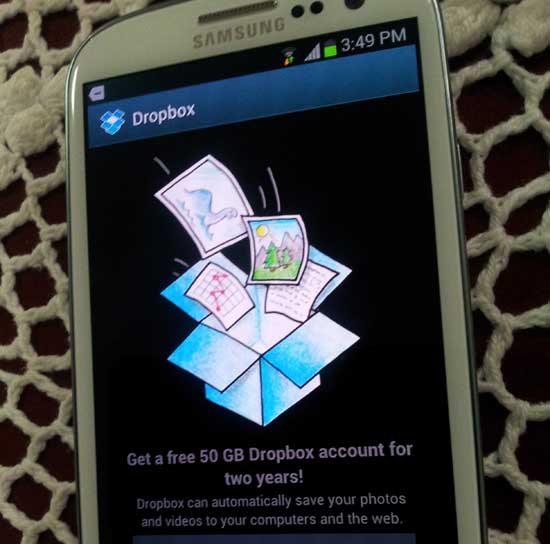 I need to buy a micro sim too or a cut existing sim card into a micro sim .There is more to review so stay tuned within the next few days.