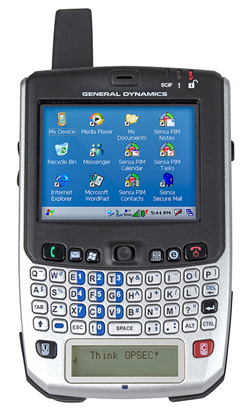 If there's one thing that Obama feared when he got elected as President of the world United States, it was having to give up his Blackberry smartphone. Obama's Blackberry was a beloved gadget he could not do without; every now and then, he'd mention how useful the Blackberry was and how he hoped he wouldn't have to let go of it.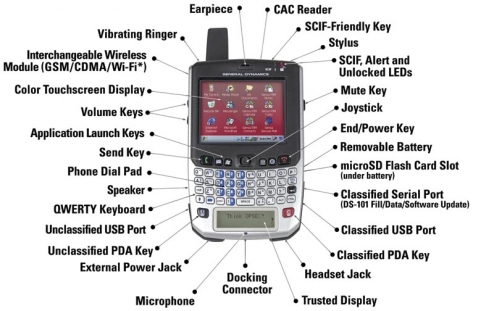 I bet the National Security Agency never had to customize a president's mobile phone before, but they added a lot of security features to a BlackBerry phone for Obama's use. The Sectera Edge – or the Barackberry – is a secure PDA-slash-wireless phone that protects wireless communications classified as Top Secret. That's right, pressing the red button up there puts you on Top Secret mode. Not only can the Sectera Edge be used to make secure phone calls; the user also has secure access to classified networks, e-mail, and web browsing through high-speed GSM or other cellular networks worldwide. It is also the world's first rugged secure Smartphone – it can stand the usual wear and tear of city life and even the damages of warfare. The Sectera Edge is designed to resist drop, shock, vibration, operating and storage temperature, water resistance, temperature shock, dust, humidity, and altitude. Other features like IM and those that require GPS functionality are not available on this phone, for obvious security reasons.
I'm not sure if ordinary civilians can purchase a Barackberry but for those who are interested, it costs a whopping $3,350.