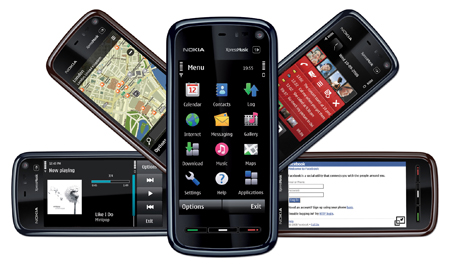 Gone are the days where your mobile phone could only send text messages or make calls. Today, you can pretty much use your Nokia phone as a pocket-sized substitute for your desktop or laptop. And with Live Hotmail now available on Nokia Messaging – the free service that allows users to access their e-mail on their Nokia phones – you can now attend to personal and business e-mails on the go!
Besides Windows Live Hotmail, Nokia Messaging also supports other e-mail accounts like Gmail, Yahoo! Mail, AOL mail, as well as other accounts from different e-mail providers. The service allows you to access up to ten different personal e-mail accounts on your Nokia device simply by clicking on one icon. Once Nokia Messaging has been set-up and enabled on your mobile phone, you can start adding email accounts through your handset or through the Nokia Messaging website.
To date, Nokia Messaging is supported by 20 different Nokia devices, including the Nokia E71, the world's slimmest QWERTY phone; the Nokia E75, the first Nokia phone to come pre-loaded with Nokia Messaging; and the Nokia E63, Nokia E55, Nokia N97, and Nokia N86 8MP.
Joining the Messaging-enabled roster is the Nokia 5800 XpressMusic Phone, the first mass-market touchscreen device by Nokia. Stay tuned for Techie Gadgets' review on the Nokia 5800 XpressMusic phone!