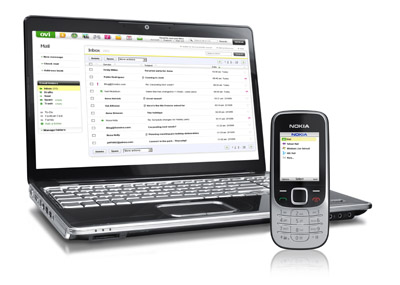 True to their promise of connecting people, Nokia has brought the Internet closer to reality with affordable new mobile phones that are Internet-ready and work with Ovi-Mail.
According to Nokia's consumer research, more than half of the emerging market consumers say that they would rather connect to the Internet and check their email over a mobile phone than their PC. As a response to the demand for mobile technologies that bring powerful solutions without a PC, Nokia developed affordable mobile phones and applications for the needs of consumers in the developing world. Unlike other email services, Ovi Mail accounts can be created and used on a Nokia device without using a PC. Since the launch of Ovi beta in December 2008, over 90% of Ovi email accounts were created over a Nokia phone.
The following new Nokia phones can allow you to create and use an email account ([email protected]) directly on the mobile phone, along with enhanced features normally found on more upscale models.
Nokia 2323 and Nokia 2330 Classic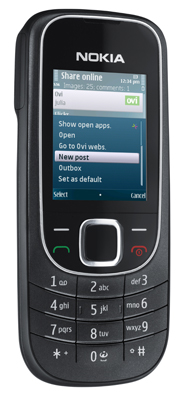 Practicality and premium looks characterize the Nokia 2323 Classic and the Nokia 2330 Classic. Not only do these phones support Ovi Mail; the Nokia 2323 also has some high-end features like FM radio with recording, Bluetooth, GPRS, and an Internet browser. Comes in dark blue or black and will make its market debut in June 2009.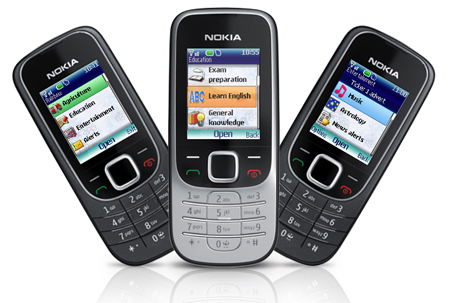 The Nokia 2330 classic is a low-cost camera phone with enhanced features like VGA Camera, FM radio, radio recording, BT and Stereo, and support for mp3 ringtones. Comes in black and deep red and is now available at all Nokia stores and retailers for only P3,600.
Nokia 2700 Classic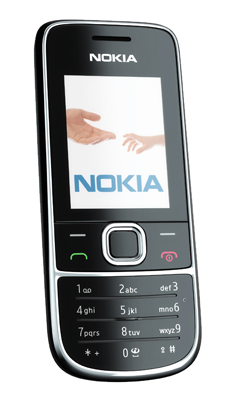 The Nokia 2700 Classic is one of the most affordable Nokia full-featured handsets. Featuring up to 2GB storage via the memory card slot, a 2.0 megapixel camera, and a digital music player, the Nokia 2700 is a compact device for communication, music, and imaging. You can also use the device to set up an Ovi Mail account! The Nokia 2700 will be released in the third quarter of 2009.
Nokia 2730
The Nokia 2730 is the most affordable Nokia 3G phone to date. Offering faster access to the internet and a rich browsing experience for much less than the typical 3G phone, the Nokia 2730 is an ideal way to stay in touch with family and friends via 3G and GSM networks. Available in the third quarter of 2009.