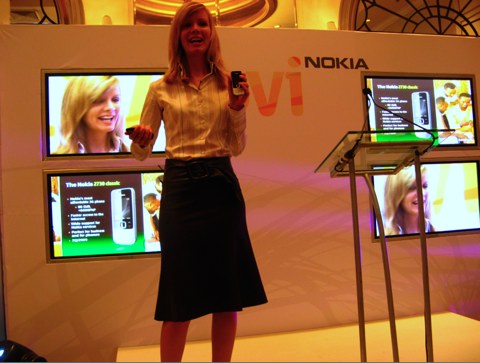 Paula Laine, Nokia's vice president for entry category marketing, illustrated how the mobile phone can be the perfect platform to connect to the Internet. She added that "Half of the people in emerging markets prefer to use a phone instead of PC (Personal Computer) for Internet". While the internet users increased to 20 million estimated users (based on recent Nielsen Internet study), 45 % to 60 % of the Filipinos still don't have a digital identity.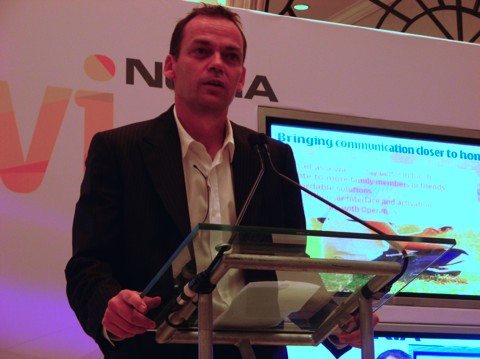 William Hamilton-Whyte, Nokia Philippines general manager, added that "the power of Internet is undeniable" The Ovi Mail can help establish the first digital identity for many people in emerging markets like the Philippines.
With entry level phones like the Nokia 2330 classic, Nokia 2323, Nokia 2700 classic and Nokia 2730 with costs ranging from P3,000 to P6,000, it will be so much affordable for Filipinos. William projects Internet mobile penetration to climb to 30.8 million users by 2013.
NOKIA forsees the Philippines as the next mobile e-mail capital of the world over the next three years through the "affordable," Internet-ready mobile phone units that targets the mass market as well as Filipinos living in remote areas nationwide.
It starts with establishing a digital identity through the .ovi email.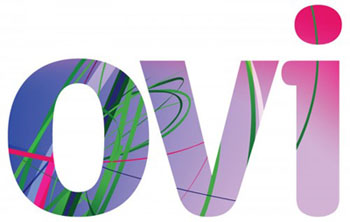 Ovi Mail, the free email service from Nokia, allows you to send and receive emails through your Nokia handsets – no computer required. In fact, the entry of affordable Ovi-compatible Nokia phones will make emailing on the go easy and low-cost. And now, Ovi Mail makes surfing the net even more affordable.
From May 15 to June 14, 2009, those who open a new* Ovi Mail account in select Netopia internet cafes will receive 30 minutes of free surfing at that branch! Setting up your Ovi Mail account takes less than ten minutes – simply log on to mail.ovi.com, fill in the form, and you get a [email protected] email address that's yours for life. With Ovi Mail, you also get to enjoy 1 Gb of storage, spam filters, and language support for Tagalog.
* Previously registered numbers using the same mobile or email address will be considered invalid