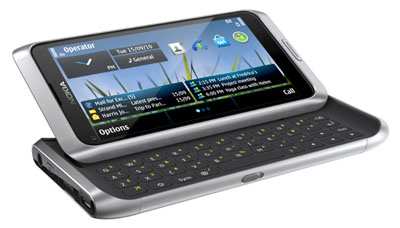 Before Nokia announced their partnership with Microsoft, they unveiled a sleek Symbian phone called the Nokia E7. It reminds me a little of the Nokia Communicators released in 2004, except this one has a thin, sleek design, a slide-out QWERTY keyboard, a large 4-inch touchscreen, 16GB of memory, and an 8MP camera. The Nokia E7 comes in Silver White and Dark Gray, and is now available for pre-order at P32,000. If you're among the first 500 to pre-order, Nokia will give you a free Nokia DC-11k charger, which allows you to charge two devices at once.
The pre-order process is really simple and convenient. All you have to do is visit www.nokia.com.ph/e7ordernow and provide them with your contact information. You can also specify the color you want and the branch where you'd like to pick up your new phone. An email will be sent to you to confirm your transaction; it will also serve as your claim stub when you receive your E7.
Nokia will accept pre-orders until March 22, 2011. Don't miss this opportunity!