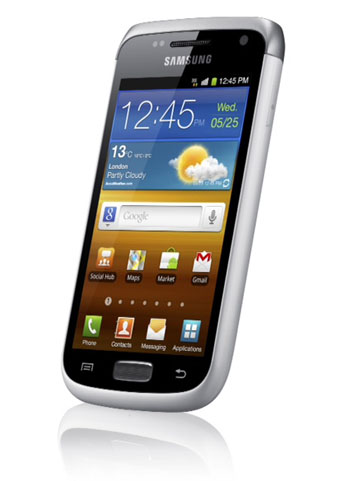 Live Fast, Live Smart. These are the words stuck inside the minds of the makers of Samsung's Galaxy W, and if 'fast' and 'smart' speak of who you are, then, this is the phone that your multifaceted lifestyle needs. The Samsung Galaxy W features a stylish exterior, which hosts a 3.7-inch full touch screen with a 800×480 pixel resolution. It runs on a 1.4GHz processor and Google's Android 2.3 Gingerbread OS.
The phone's interior has a 5-megapixel autofocus camera, perfect for capturing quick snaps of your food and the fun things you're doing. Video recording and 3G video calling is also made possible, thanks to its VGA camera. And aside from being WiFi ready, the Samsung Galaxy W makes it easy to find what you need, thanks to fast connections to Google Maps and Google Search. Other features include GPS A-GPS, Bluetooth 3.0, micro USB 2.0, and a 1.7 GB-Internal memory which can stretch up to 16GB Memory with the use of a microSD card for a premium finish.
Grab the Samsung Galaxy W now at authorized retailers.