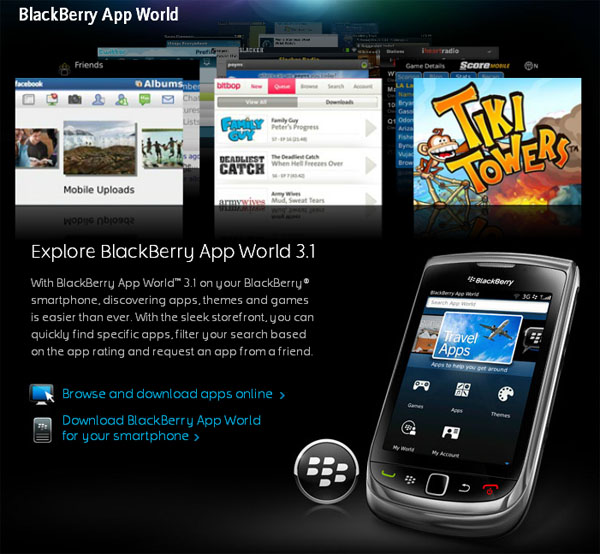 Research In Motion just rolled out BlackBerry App World 3.1! The latest incarnation of App World includes nifty features like gifting options and WiFi-only support, making it easier for you to get the apps you want.
Although BlackBerry App World was always accessible via WiFi, you needed a cellular connection for this to happen. With BlackBerry App World 3.1, no cellular connection is required – you can easily access App World over WiFi. BlackBerry users are also presented with a content rating to alert them to the content contained in an application. These ratings are based on the CTIA Wireless Association's "Guidelines for App Content Classification and Ratings". Parents will be able to set a rating filter in the BlackBerry App World client to restrict content of specified ratings from being displayed or purchased.
This Christmas, you can make it easier for your friends to give you exactly what you want. BlackBerry users can send their BBM friends a request to buy them an app, theme, or game from the BlackBerry App World catalog.
Finally, BlackBerry App World is now available in additional languages including Dutch, Indonesian, Korean, Thai, Vietnamese, Simplified Chinese, and Traditional Chinese.
Try the new BlackBerry App World today!