Save the date. Infinix Super Brand Day is on May 28. The upgraded Infinix HOT 10 PLAY will be even more affordable at Php 4,590. Fans can bring this already amazing price even lower if they collect vouchers worth Php 100 on Lazada starting on May 25, making the final price of the new Infinix HOT 10 PLAY to Php 4,490.
Wow, that is so affordable! I know. Last year, I first came across the prices of the Infinix Smart phones but I was skeptical. I ignored it. My first impression: "what function can a Php 5,000 phone provide?" I took a second look at the Infinix phone variants when Adeline, our farmer, sent a text message, "Please buy a smartphone for my two children. Budget is 5,000 pesos." Providing their children with additional learning materials was not enough in the modular distance learning in our farm community in Benguet. Schoolchildren in the higher grade levels require access to the internet and a smartphone to view YouTube videos shared by their teachers.
I actually bought three Infinix smart phones for the children of our farmer and a caretaker which they needed for online classes. Since then, I love the value it gives for its price point. Here are the three Infinix phones I bought this year:
February 17, 2021 (Infinix Smart 5 64 GB ROM at 4,190 pesos on sale)
I bought this affordable Smart 5 64 GB ROM phone for the high school kid of our farmer. Her budget was 5,000 pesos.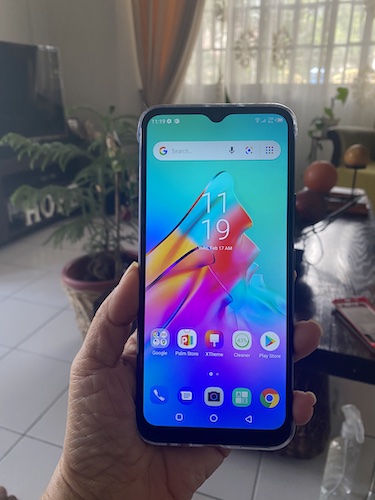 March 18, 2021 (Infinix Smart 5 64 GB ROM at 4,290 pesos on sale)
The following month, the same farmer said she needed one more.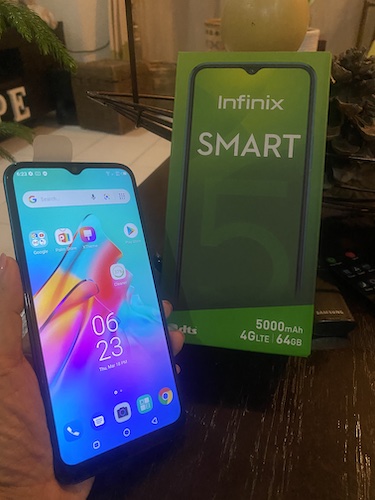 April 2, 2021 (Infinix Hot 10 4GB + 128 GB at 6,076 pesos)
Then, the caretaker of my mother-in-law saw that our farmers' kids got the Infinix and wanted one for her high schooler. I got the Infinix Hot 10 4GB since her budget was 7,000.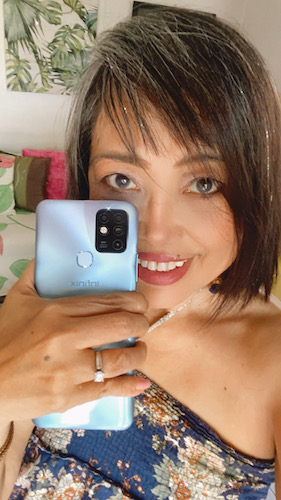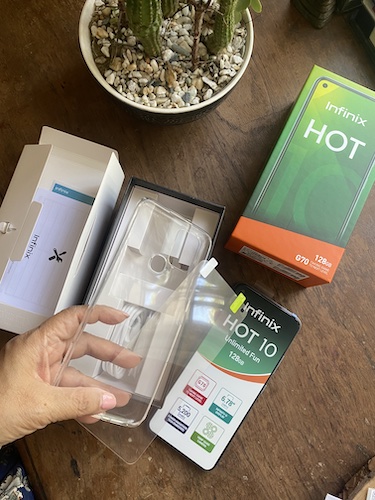 The kids are happy with their smartphones. Now, if you are looking for an affordable smartphone or just want a second phone for yourself, get the upgraded Hot Play 10.  It is equipped it with the more powerful MediaTek Helio G35 Octa-core chip and increased capacity of 4GB RAM+64GB ROM. I was disappointed with the low storage space so I bought a 128 GB SD card at Shopee. I was glad that apps could be moved to the storage slot unlike a budget phone I own. So how was my experience been so far?
Upgraded Infinix Hot 10 Play
1. Amazing cinematic experience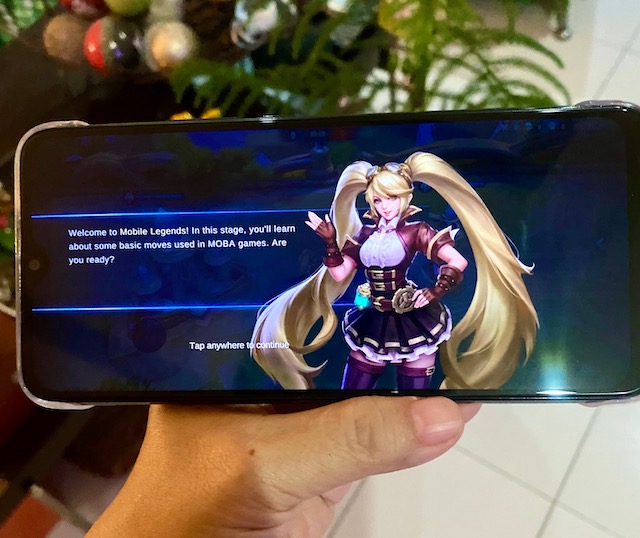 The Hot 10 Play is known as a premium online-driven smartphone brand but I don't play those Mobile Legend type of games. I still tried the Mobile Legends if the MediaTek Helio G35 chipset and 4GB RAM + 64GB ROM would give a fast and smoother video and game play.
Being such a fan of Netflix, Amazon Prime, Viu streaming apps, I wanted to see its cinematic viewing performance. Downloading movies temporarily on our mobile gadgets is such a plus factor. Screen size matters, too. With its 6.82″ cinematic display, the 6.82″ stunning Dot Drop display, 90.66% screen to body ratio, and 20.5:9 full view ratio offer a fantastic mobile cinematic experience.
Its slim build makes single-hand operation possible. I don't like to carry tablets with me when I travel to our farm in the mountain. My current phone brand has a smaller screen but I find that it is so portable for watching movies on the go. The screen size is large enough for me.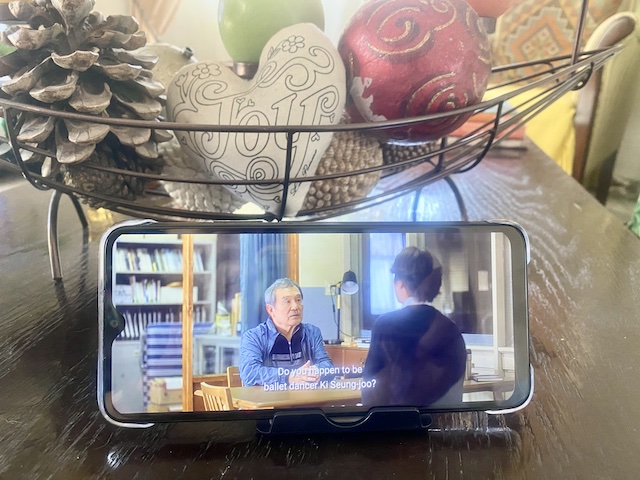 Now if you use Hot Play 10 for gaming, the phone provides smoother performance, faster response, more reliable Wi-Fi and LTE connections, and enhanced power efficiency. Thanks to the MediaTek Helio G35 , made even more powerful by Infinix's  HyperEngine technology.
2.  6000mAh super battery gives you long-lasting gameplay or cinematic viewing
The 6000 mAh battery can provide a whopping 55.7 days on standby mode, with 53.4 hours of call time, 13.8 hours of continuous gameplay, 155 hours of non-stop music playback. Turning on Ultra Power Mode gives an additional 19 hours of battery life. Just using it for movies, surfing and streaming lasts me more than a day.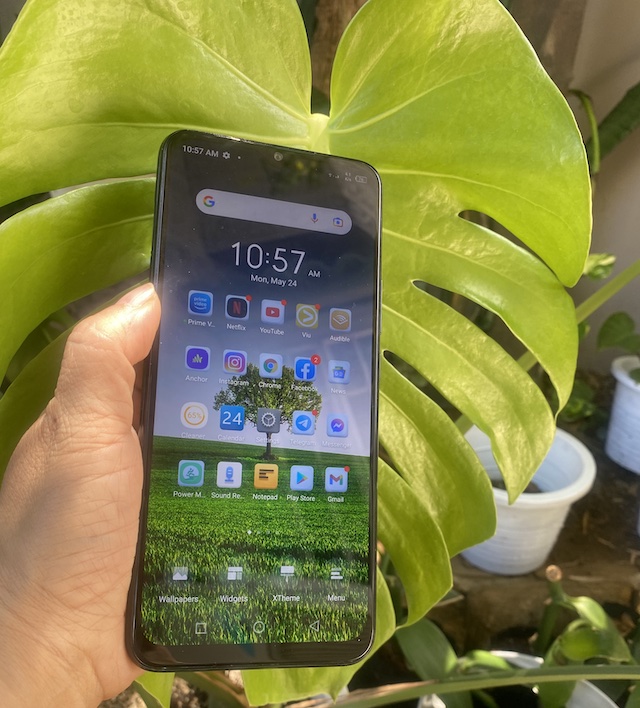 3. Cool photos and selfies with 13MP AI Dual Rear Camera + 8MP AI Front Camera
I expected little with an. 13MP AI Dual Rear Camera + 8MP AI Front Camera. But I was in for a pleasant surprise. The photos came out crisp and clear with outdoor and well-lighted scenes. Low-light conditions didn't give clear photos though. The powerful AI portrait blurring function improves the focus of every picture. It can even detect if the subject of the focus is a plant or food. Here are some sample photos.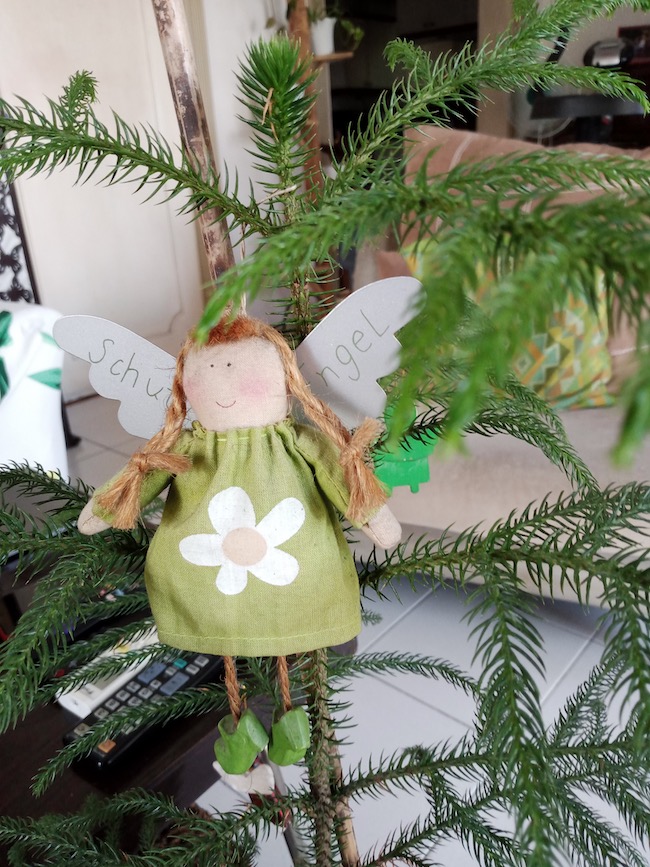 Now if we compare the photo of the Hot Play and an iPhone 10 Pro, I cannot see any remarkable difference.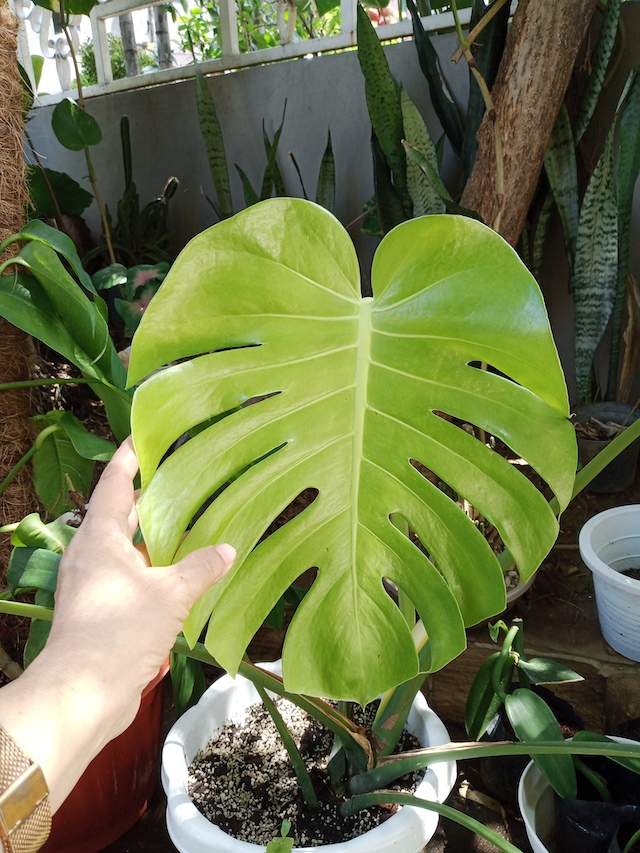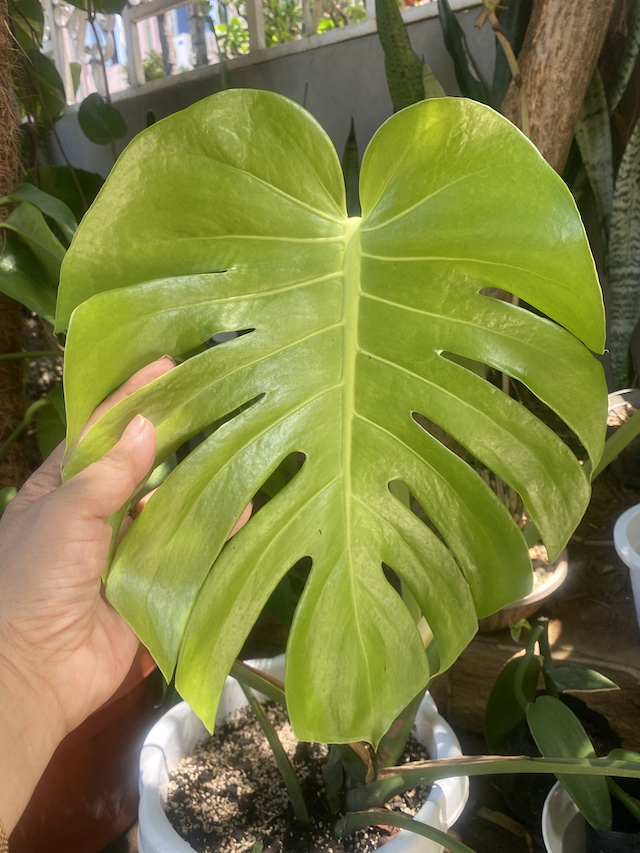 4. More features for its price point
Other cool features include a face unlock and fingerprint protection, XOS 7.0 system, an image compressor for more storage, and a convenient split-screen mode for multitasking. The XOS 7.0 system is inspired by the green aurora of Iceland – a revolutionary visual interface and smarter interaction. For the rest of the specs, please check this out.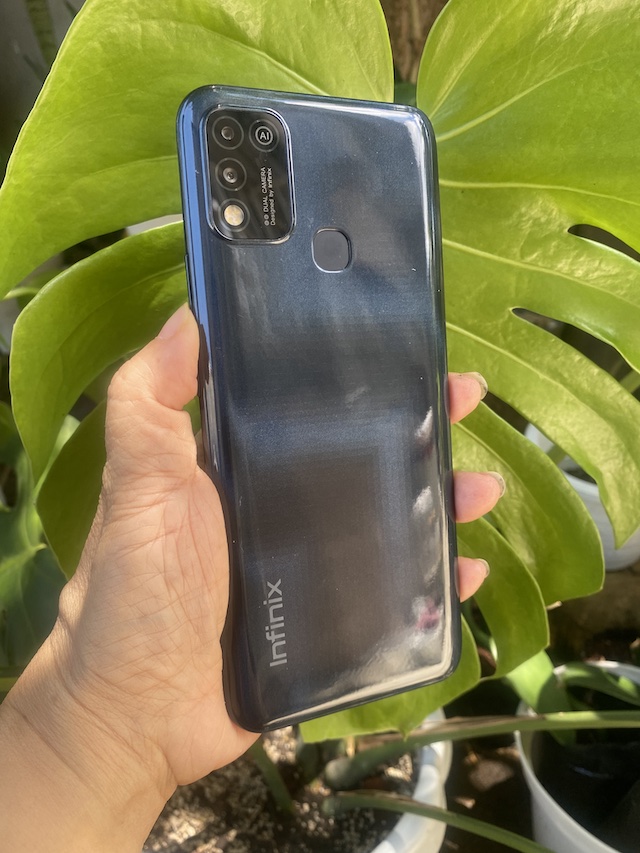 My phone is in Obsidian black but other colors are Aegean Blue; Morandi Green; Obsidian Black; and 7° Purple.
Save the date, May 28 on Infinix Brand Day
 On May 28, Lazada will be celebrating Infinix Super Brand Day. Exclusively on the day itself, the HOT 10 PLAY, along with other best-selling smartphones from Infinix, will be available for discounted rates. Follow Infinix Philippines on social media to get updated on the latest deals.
Facebook: https://www.facebook.com/InfinixPhilippines/ 
Instagram: https://www.instagram.com/infinixphilippines/ 
Twitter: https://twitter.com/InfinixPH